What is Email Marketing About? – A FREE Tutorial and 30 Day FREE trial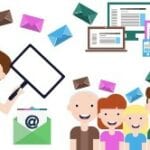 The use of email in marketing to promote a company's products and services while also incentivizing customer loyalty is a necessity. This tutorial is not only dedicated to beginners, but also to experienced online marketers who might benefit from some fresh ideas for marketing their products successfully.
Let's see what Wikipedia has to say about email marketing …
Email marketing is the act of sending a commercial message via email to a group of people. Every email sent to a potential or current customer could be considered email marketing in the broadest sense. It entails sending advertisements, soliciting business, or soliciting sales or donations via email. Email marketing strategies typically aim to achieve one or more of three primary goals: to increase loyalty, trust, or brand awareness. The term typically refers to sending email messages with the goal of improving a merchant's relationship with current or previous customers, encouraging customer loyalty and repeat business, acquiring new customers or convincing current customers to purchase something right away, and sharing third-party advertisements.

From Wikipedia, the free encyclopedia
Email marketing is a type of marketing in which you can inform your existing customers on your email list about new products; discounts and other services. It can also be a softer sell to educate your audience on the value of your brand; or to keep them engaged in the interim between purchases. It could also be anything in the middle. TrafficWave can assist you in designing, building, and optimizing your email marketing to maximize the ROI of your marketing program.
Email Marketing – A Step by Step Tutorial
Email marketing has to be one among the most used —and effective— system tools for Internet marketing campaigns; when it comes to growing your brand or selling your products. In this tutorial, I will talk about how this email marketing – as well as the use of marketing emails – will help buildup your business. I will also give you some pointers on how to put you on the right path to get you started with your email marketing efforts.
What exactly is email marketing?
---
In a few words, Email marketing has become one of the most powerful marketing instrument that uses emails to publicize your company's products and / or services. It is a type of direct marketing as well as digital marketing. By incorporating it within your marketing electronic communications efforts; it will help you keep your prospects informed of your most recent products or services.
It will also play an important role in the marketing strategy of your business by generating leads; increasing brand awareness; maintaining relationships, and keeping clients engaged in between purchases via various kinds of marketing emails.
An overview of email history …
---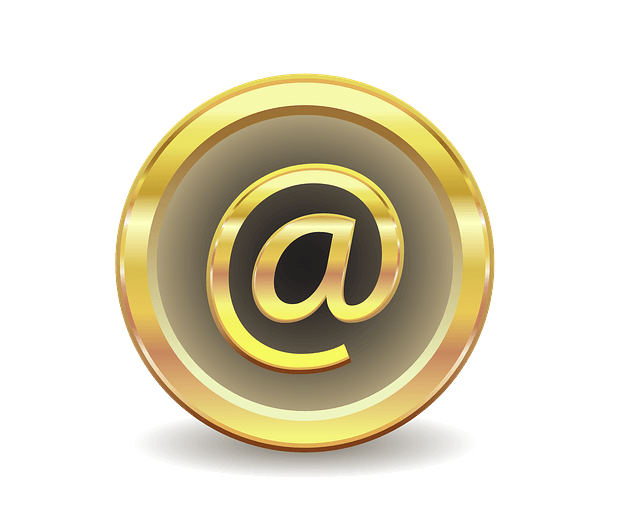 Ray Tomlinson, a computer mastermind, sent the first email in 1971. The message that was sent was nothing more than a series of letters and numbers; but it signaled the start of a brand new way for communicating. Tomlinson was in fact also the first person to use the famous "@" symbol used in email addresses.
Then, in 1978, a Gary Thuerk, one of the marketing managers of Digital Equipment Corp., made use of this original method of targeted communication to dispatch his first commercial emails to inform people about a brand new product. But his email list contained only 400 recipients. However the emails he sent generated approximately $13 millions in sales.
But, by the 1990s, the internet was commercially made accessible to the general public. People's communication styles began to shift dramatically; and many marketers had discovered that sending emails could be a cost-effective form of advertising. The appearance of marketing emailing also led to the need for some regulatory updates; for example, the United Kingdom's Data Protection Act was amended to require a "opt out" choice on every marketing email.
The benefits of an email marketing campaign
---
Email has now become one of the most popular marketing tools for doing business, in part because it urges the users to take action; your email will remain in the incoming mail box until it is read, and / or deleted, or perhaps archived.
Email, on the other hand, is one of the greatest cost-effective devices available. In fact, according to a study 2015 conducted by the United Kingdom-based, the Direct Marketing Association (DMA), emails have an average ROI (Return On Investment) of $38 on every dollar spent.
Here below is a list of a few industries (in no particular order) that use the power of email marketing to run their business very successfully …
This list is of course by no means exhaustive!
Email marketing will help you maintain and build relationships with your followers while also attracting traffic to your websites, blogs, social media, as well as anywhere else you want people to go. You can also segment your messages and target the users based on demographics to ensure that you only send people the emails they need to see. To get you started.
Here are a few email marketing campaign ideas:
Email marketing will also allow you to perform A/B tests on any subject lines or CTA (calls to action) in order to identify the best performing email when using some email marketing computer software that will be configured to send out your emails easily. Check out TrafficWave's email marketing features to find out all about it.
How to Build an Email Marketing List
---
But how do you start building an email list of people to send emails to as part of your internet marketing efforts? There are several approaches, all of which revolve around providing excellent customer service while adhering to marketing best practices.
Do not purchase email lists! When it comes to email addresses, many email marketing companies (including TrafficWave) have a strict, permission-based policy, which means that sending to purchased lists is prohibited.
Instead, use lead magnets to encourage people to opt in to receiving messages from you. You could give your customers a discount on their first order if they sign up for your email list using a custom signup form.
Perhaps you can offer new subscribers free shipping on their next order, or give them the opportunity to win a prize when they join your list. Here are some additional pointers to help you build an email list …

Keep in mind the national (and international) email regulations. When sending automated emails, make sure to follow any legal requirements and applicable laws in your area, such as the CAN-SPAM Act in the United States, the Canadian Anti-Spam Law (CASL), or the General Data Protection Regulation (GDPR) in the European Union for the treatment of personal information. The rules are based on your location as well as the location of your subscribers, and it is your responsibility to understand which laws apply to you.
Here's more information on how to avoid email spam filters …
Use email to communicate with your customers. Email is an excellent marketing tool, but it can also benefit your company in other ways.
Consider taking a break from your regular marketing content to send out surveys, express your gratitude to customers after they purchase from you, follow up on an abandoned cart, or simply say hello. It not only allows your audience to provide you with valuable feedback, but it also allows them to gain a better understanding of the person behind the business.
Send only when absolutely necessary. Don't betray someone's trust if they've given you their email address. Inundating your audience's inbox with unnecessary emails will cause them to lose interest or unsubscribe completely.
Send them relevant, engaging messages about things they care about, and they'll be loyal for a long time.
Compare TrafficWave's email marketing tools to the competition …
---

What TrafficWave users are saying about its performance …
I have personally been using most of the other well known autoresponder services in existence (without wanting to name names) but each time I have been disappointed for several reasons, such has poor delivery of messages, low quality of email templates and capture forms, most difficult formatting of emails, suspension and/or deletion of account with no given notice or reason, and very poor support system (among other issues).
My number one email marketing tool has always been, and will certainly remain TrafficWave!
But don't just take my word for it, here are a few testimonials …
"I've been using Trafficwave for several years for several of my email lists and love that my payment does not increase as my list grows. I now have thousands of people on my email lists and continue to pay the same price. Trafficwave does exactly what I need it to do in terms of sending autoresponders and broadcasts, and the price is unbeatable!"
Shelley Hitz is an author and coach at: ShelleyHitz.com
"I've used other autoresponder services, but I prefer TrafficWave because it delivers timely content to thousands of subscribers and has the best price anywhere. I use TrafficWave to keep my business partners up to date, and they can use my email campaigns for their teams as well. When people ask if TrafficWave makes me money, I smile and say, "absolutely!"
Chase Swift February 2017 – http://somethingverycool.com
And also …
"I chose TrafficWave because of the low cost and ease of use in setting up forms on my WordPress blog. I can now grow my fan base, communicate with them, and keep in touch with my booking contacts.
When I perform, I make sure to tell fans how to join my mailing list online, and when I book new events, I can quickly let everyone know when and where we will be with the click of a mouse."
Sheri Lavo is a Jazz Singer in Houston – http://www.sherilavo.com
"In 2006, I started using the TrafficWave auto-responder on the front page of my website. The auto-responder sends out a free report on how to use press releases to promote an online business, as well as follow-up messages.
The auto-responder has relieved me of the burden of manually responding to the hundreds of requests for information that I receive each week. TrafficWave has also assisted me in educating and informing my prospects, allowing them to make a purchasing decision before I ever speak with them.
This has allowed me to close more sales because my prospects are more qualified as a result of the information they receive from the TrafficWave auto-responder. Instead of prospecting and selling, I can devote more time to writing."
ThatPRGuy.com owner David M. Bresnahan
You can try the full system for FREE for 30 days …
---
With a tool this powerful, you can see outstanding results even if you are not a marketing expert. Send your messages right away or schedule broadcasts for future events and generate new business that brings in repeat business. And you have a full 30 days to test everything and see for yourself … NO credit card required! …

Why not share this article with your Twitter followers? …
Nothing easier … just log onto your Twitter account and then click on the bar below. This will automatically share this tutorial with your Twitter followers. They will thank you for doing that …
What is Email Marketing About? – A FREE Tutorial and a 30 Day FREE Trial ! RTplz #Marketing #MarketingStrategy #MarketingDigital #affiliates #restaurants #retailers #HomeBusiness
Click To Tweet
Thanks for Reading this email marketing tutorial …
---

I hope that you enjoyed reading this email marketing tutorial and that you will give it a try.  If you have any tips or suggestions to make on the subject we would love to hear from you. And, if you have any questions, please use the box below and I will respond as soon as possible. If you enjoyed this article please share it socially and leave a comment below, I will highly appreciate it!
I am a Premium Member of Wealthy Affiliate, where I have learned how to share my passions. I am inviting you to join my team and learn how to become successful in business and retire early. It is 100% FREE to join, learn and earn!