How to Make Money Online with PayPal – The Ultimate!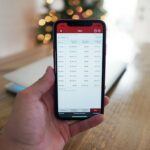 Making money online with PayPal? Yes, why not? In this tutorial I will show you 5 ways by which you can earn some money using PayPal. Of course, there are several more possibilities, but this will already get you started.
First and foremost PayPal is synonyme to a simple and secure means of payment on the internet. It is at the same time establishing itself as a relevant solution with a view to obtaining money. When you open a PayPal account, you can deposit nearly any currency there in order to then make your purchases. But you can also use it to receive sums paid to you by third parties. Below are 5 different methods and sites for filling the cash registers for your own account.
Here Are 5 Ways You Can Make Money Online with PayPal
These are some of the ways I have used and made money, so you can try them yourself. So, here we go …
1 – Paid Surveys
2 – Paid Missions
3 – The Monetization of Smartphone Unlocking
4 – Take Advantage of Cashback on Your Online Purchases
5 – Sell the Superfluous and Buildup Your PayPal Account
1 – Paid Surveys can Make You Money Online with PayPal
---
Several survey websites, such as Swagbucks or Toluna, regularly offer paid surveys to Internet users. They take a few minutes to answer questions about their consumption habits or the composition of their household. For example, and in exchange get credits on the website. All online platforms do not work exactly the same way, but they offer the possibility of having a PayPal payment after a certain time; after having accumulated several responses to statistical studies.
In some cases, it suffices to group together a few dollars to be able to have a first PayPal payment. Little by little, you can add money to this account and then use it as you wish (by paying for your purchases directly with PayPal or by making a transfer to your current account).
2 – Paid Missions
---
More and more companies are developing applications entrusting online paid missions to users, which can make you money through your PayPal account : they have to go to a store near their home to take photos, share their opinion on products they know well or even record prices as well as different references in some targeted brands.
Sites like Repsly and BeMyEye or applications such as Pitcher allow you to indulge in this practice. The arguments of these platforms remain broadly similar, since it is about making easy money in your free time, without having to actually work and without any skills or diploma conditions.
Again, these applications include direct PayPal payment in their system. The missions are not all remunerated at the same level: the most interesting are those which require the most effort, logically. But if you start to get into the habit of doing a few small missions on a fairly regular basis, you will quickly have the opportunity to find an additional source of income.
3 – The Monetization of Smartphone Unlocking
---
Some apps on your smartphone also allow you to earn money online on PayPal. When you install them, they play a short advertisement that appears every time you unlock your phone.
Each unlocking generates small gains and, when you have a fairly intensive use of social networks or that you consult your emails several times a day, the accumulation can quickly become interesting. Again, the platforms offer different forms of rewards, since you can get free gifts or coupons. But if you wish, in some cases, you also have access to payment of your points balance by PayPal, which allows you to win money directly – and effortlessly.
4 – Take Advantage of Cashback on Your Online Purchases
---
The operation of cashback applications like Ibotta and Fetch Rewards is very simple: every time you make a purchase on a partner website, you will receive an amount refunded to your PayPal account. The amount corresponds to a percentage of your basket, which varies between sales sites and departments. At times, cashback websites also perform exceptional transactions that allow them to earn more money from their online purchases.
These platforms are synchronized with your PayPal account: once you have accumulated cashback money, you can use it as you wish.
5 – Sell the Superfluous and Buildup Your PayPal Account
---
More generally, PayPal is a method of payment accepted on many peer-to-peer sales sites such as eBay or Amazon, etc.. Just upload the listings for the items you want to dispose of, and the buyer will pay the money through PayPal. For his part, he will have the certainty of accessing an extremely reliable settlement solution. As for you, you will quickly pocket the money and be able to decide how to use it.
If you are looking to earn easy money on the internet, we strongly recommend that you create your PayPal account (via this page): it's free, secure and opens many doors for you. In addition, when you order products on the web, having a PayPal customer area allows you to pay for your purchases without having to re-enter your banking details and without renouncing the protection of your data. Another argument which should appeal to the most skeptics!
Obviously, since PayPal remains an area where money can pass, beware of hackers: choose a password that is difficult to guess, do not disclose it to anyone and activate two-factor authentication to protect yourself from hackers. .
Other Ways to Make Money Online and Get Paid Through PayPal …
Indeed, if you are looking for more jobs to operate at home, full time or part time, I highly recommend that you have a look the offers below …
And you can also scratch in my past articles for great ideas that can help you make money online, from home, and get paid directly to your PayPal account …
Did You Enjoy Reading This Tutorial?
If yes, then please do me a favor and share it with your Twitter followers. It's easy peasy … simply log into your Twitter account and then click on the bar below …
How to Make Money Online with PayPal – The Ultimate!
Click To Tweet
It's your turn to transform your passions into some well paid money making opportunities. Now surprise yourself and finally make some money doing what you love most doing, no matter what your experiences are …


I have a question for you: have you heard of Wealthy Affiliate, and how it can earn you a lot of money?
As a Premium Member of Wealthy Affiliate, I have learned how to create money making websites. If your are interested in doing the same feel free to join my team of highly successful net-preneurs and learn how to retire early. It is totally FREE to join, learn and to start earning! Just click on the button below and let me get you started …