How To Increase Website Traffic With Keywords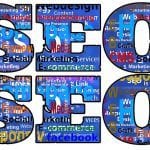 How to increase website traffic with keywords is a question that I am very often have from readers. Although it not the most difficult thing to do, there are certain rules to observe to make it a success.
Working on your content and optimizing it to gain traffic is one of the best ways to improve your SEO and to appear on the first pages of Google search results.
Your web content represents you, it labels your identity and your expertise.
If your content is of good quality and is interesting, it becomes a real SEO weapon and can boost the traffic of your website or blog. So, make it profitable!
But beware; writing for the web has nothing in common with classic writing! If you have made the decision to create a website, you cannot stop there: you must know and understand the rules of web writing.
So, I will explain how to optimize the content of your site to quickly increase your traffic.
Analyze your site
---
There are many software programs that can help you analyze your site. For example, you have Google Analytics and Google Search Console.
These precious tools will help you to have an overview of your traffic.
Google Analytics will help you get to know your audience, geography, landing pages, etc.
Google Search Console

, meanwhile, will show you interesting information on your site, in order to improve the quality of its SEO.
Ask yourself the following questions:
Have you worked on your titles?
On your meta description?
Do you have google penalties?
Is your site well structured? title tags, h1, h2, alt tags…
How to increase website traffic with keywords
---
The reason for working on your keywords is to make Google understand that your site responds to the request of the user and that its answer is complete and relevant. .
Favor less competitive keywords that are part of the "long tail".
It is also advisable to use additional keywords to avoid a heavy and spammy repetition of your main keyword. For example, you could use Jaaxy, the number one keyword research tool available.
Repeating a single keyword again and again, will make the reading unpleasant to your visitors who at best will read your content without sharing it and at worst will close your pages without any further thought.
The keyword is an imperative to remember if you want to optimize your SEO.
If you want to get deeper into the subject, you can read how to find the best keywords for SEO for your content.
Create quality content
---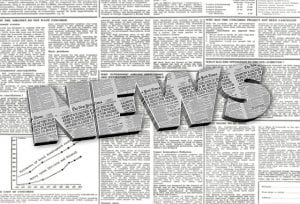 Most site owners know that you need to create a lot of content and but they sometimes make the mistake of writing poor quality articles, or to hire the services of cheap copywriter to produce as much filling content as possible. It's not a good idea. Indeed, it is the quality of your site that is on the line.
However, when users type a query on a search engines, they expect the most relevant answers in the search results.
The goal of Google is to realize their wish. Indeed, Google puts forward sites that it deems quality, i.e. whose content is qualitative.
In addition to having relevant information the reader wants reliable information.
For this, remember to check your sources of information. The information you publish must be verified by your users.
If your content is reliable and can be verified it will increase the trust of your readers, who will recommend and share your content.
Your content should also be stimulating, so that your reader takes part in what you write. Make your content attractive!
For this you can raise questions in your articles, but also add an anecdote, a story, it may cause them to want to leave a comment and comments are taken into account in SEO.

Your sentences must be mostly short and airy.
---
To boost your SEO it is very useful to include quality external links to complete and provide additional quality information for your readers.
I must highlight that it is not the quantity but the quality of the links that is taken into account.
Internal links are very useful too. The navigation path will be shortened for the reader and for Google's robots. In addition, the reader will tend to stay longer on your site if you offer quality content!
Remember to create your links with relevant anchor text (the anchor text is the text of the links pointing to a website.)
Finally, think of sharing buttons to promote your site on social media. This will allow users to massively share your content if they wish and so you get more visitors.
Make your readers want to come back, share and interact.
What is very interesting with the content is that it is timeless. Your articles will always be visible and / or shared hence the importance of working seriously on them.
Create original content
---
In addition to having quality content you will need original content.
Google penalizes sites with duplicate content. You cannot afford to copy and paste the content of another site that you find qualitative, you will be penalized.
After all, you do not create content just to create it. Instead, bet on the relevance of your site.
So that your reader does not get tired of your contents you can also vary the formats of your publications: images, videos and info-graphics which will bring an added value while illustrating your remarks.
If possible, update your content regularly with interesting information and do not treat a subject lightly. Writing an article requires hard work and writing good articles have needs time and a lot of research.
Have responsive design
---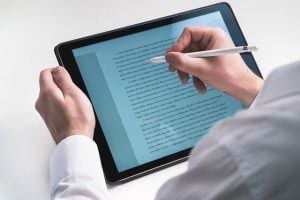 In order not to be penalized by Google you must also have a responsive design site (adapted to mobiles and tablets). This is a criterion that is taken into account in the "ranking" algorithm.
And then it will allow your users to be able to benefit from your content whatever the place or the support they use, so think when creating your site to this important criterion.
If your content is not "responsive" you will lose a significant number of potential readers. A mobile user who falls on a site that does not adapt to his screen, will close without delay, resulting in an increase of the bounce rate! That's not what you want, right?
So make sure to test the responsiveness of your website!
The download speed of your website is also a very important factor for its success. Not only that Google penalises slow downloading websites, as you can understand, users will not wait long staring it your website to download. You can check the download speed of your website on PageSpeed Insights, a free tool offered by Google.
Conclusion
Increasing your traffic requires a lot of work and investment.
But if you apply these rules your site will be better and better referenced. Your efforts will be rewarded!
If you wish to learn more about starting your own online business from home, click on the banner below …

You might also like to read the below articles that I have selected for you:
And remember that you can subscribe to my newsletter so that you will be instantly notified by email when a new article is made available for you to read. Just follow this link ~~> Subscribe to my Newsletter!
Thanks for reading
---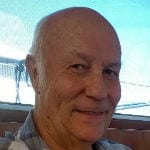 I hope that you enjoyed reading this how to increase website traffic with keywords article.  If you have any experience on the subject we would love to hear from you. And, if you have any questions, please use the box below and I will respond as soon as possible. If you enjoyed this article please share it socially and leave a comment below, I will highly appreciate it!
I am a Premium Member of Wealthy Affiliate, where I have learned how to share my passions. I am inviting you to join my team and learn how to become successful in business and retire early. It is 100% FREE to join, learn and earn! Click the button below and I'll see you on the other side.
 Easy to Retire – Copyright © since 2017 to date!