How To Create A Free WordPress Website (In Minutes)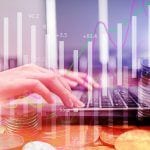 How to create a free WordPress website or blog is another question I am often asked by my students in classes. As usual, I am responding to these demands here so that all those who have the same question in mind can benefit.
Let us first clarify what the difference is between a blog and a website:
The main difference there is between a blog and a website is basically in how data is being displayed; i.e. it's all in the format. Apart from that, in reality there is a thin line between a blog and a website; nothing to worry us about. However, there are some basic differences between them:
A blog (short for weblog) has the most recent articles at the top of the page followed by the previous updates. It is easy to maintain and re-arrange.
A website requires the services of professionals to create and maintain. A knowledge of HTML/CSS or Java/Javascript/Python/Php is necessary.
A WordPress website is in fact a blog and we are going to use the WordPress platform to create our website. So whenever you see the word website or blog we will assume that it is the same thing.
So, Are You Ready to Create Your Free WordPress Website?
If you have any issues with how to create a free WordPress website or have some tips to share with us, you are most welcome to use the comments box at the end of this article. But please make sure to read what follows very carefully as your answer might already be below.
Creating a website that makes money takes quite a long time to set up for those who do not know "what to do". If you want to create a profitable website, you must first learn what to do, rather than how to do it.
So, this step-by-step tutorial will teach you how to create your first free WordPress website or blog in less than a minute, and to monetize it. But first thing first…
How to create a free WordPress website
---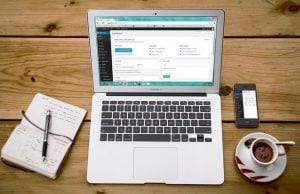 In this tutorial we will discuss to following:
How to create a FREE WordPress website or blog
What to do to make money with a website
How much can you earn with a website or a blog
Where to start to earn money with a website
Create a website that earns you money
Make a living from your blog
Before starting a website or blog, you should know that it is possible to make a living from it and I will come back to it later.
I am saying this because while creating a website and maintaining it is quite time consuming, so it is important that you set yourself a plan of action to quickly make money with your blog. If you are making quick money with your blog, you will have the motivation to continue improving it regularly.
The steps to follow to make money with a website
---
Compile a list of what you would be comfortable writing about

Choose a blog idea (if possible an area where there are already other blogs)
Create your website
Find products to sell to your visitors
Set up an auto-responder system to retrieve emails from its visitors
Send emails automatically to promote your products
Write articles to attract visitors to your website (who will subscribe to your auto email sequence)
Partner with other bloggers
Write down this plan somewhere and try each day to learn a little more about one topic at a time. This way you will quickly know how to create a free WordPress website.
Profitable website or blog ideas
---
One tends to believe that one must have the "idea of ​​the century" to create a blog that pays off.
Ask yourself this question: Why are there blogs already in this niche?
It is not only for pleasure that people are creating websites and blogs every day. If there are already several blogs available on a subject or niche, it is simply because there is money to be made.
The good news is that you can create a blog in this area because you are sure that in the long run you will earn some money with it. Further down I will tell you how much I made with my first blog.
Why should you create a website that will be the only one of its theme?
---
Be careful, if no-one has already created a website or a blog and you think that you have the idea of ​​the century! There are certainly other bloggers who already had the same idea before you. If there is no blog already existing, it is most likely because the market is not yet ready and that you will not make money with this idea very quickly. So it is better that you create a blog based on an idea where other blogs already exist.
Make money with a free WordPress website
---
So, here is what I promised you:
My first income as a blogger: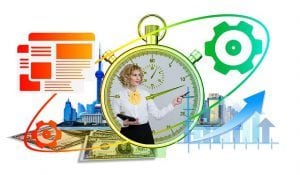 During my first month as a blogger, fortunately I was lucky enough to be a retiree and had plenty of free time to get it going. I wrote about 2 articles a week which took me about 3 hours during the evenings.
From my second month on, I decided to learn more about blogging and earn a bit of money with it. This took me a lot of my free time as I really wanted to concentrate 100% on the Wealthy Affiliate training courses that I have wisely decided to follow.
I chose to put aside the various online businesses that I was already running to fully concentrate on my new training. Then, I started to completely trust one of the top bloggers to train me quickly. I did not want to waste my time as I wanted, and needed, to earn money quickly.
The result was fairly immediate since by the second month, I was already earning my first $130 in commissions directly generated from this one blog!
My fifth month as a blogger was a real pleasure. I had only written one article per week and I already earned on average $550 a month!
As a retiree, it was an excellent complementary income. I could breathe a bit and I decided to cautiously reinvest part of the profits on advertisement.
Okay, in my sixth month I was earning a bit less but I thought that it was normal. I was spending more time on my training and on researching online for ideas to improve my new skills.
I was only spending about 6 hours per week for $480; ($80 per hour, not exciting but I knew that I was learning new things that were soon going to benefit me).
Create a profitable blog quickly
---
If I can give you only one advice to conclude this article, is that you should learn how to create a WordPress website for FREE without any further delay.
Trust a blogger to mentor you. Not only for the technical aspects but also to know specifically what you need to do to make money as soon as possible. Should you be interested in going that route, I would be more that happy to guide you, and for free.
I have since then created several blogs on various topics. What really motivated me to continue on this path was the income prospect. I started to earn very quickly; and that continues to come day after day, week after week and for many months and years to come.
If you wish to learn more about starting your own online business from home, click on the banner below …

You might also like to read the below articles that I have selected for you:
And remember that you can subscribe to my newsletter so that you will instantly receive a notification by email when a new article is available for you to read. Just follow this link ~~> Subscribe to my Newsletter!
Thanks for reading
---

I hope that you have enjoyed this article and that you now know how to create a free WordPress website or blog. Any questions? Please use the box below and I will respond as soon as possible. If you enjoyed this article please share it socially and leave a comment below, I will hugely appreciate it!
John
P.S. How would you be interested in being mentored by me for FREE, till you become successful in Affiliate Marketing? If you are interested, just click the button below and let's …