How To Find Duplicate Content On Your Website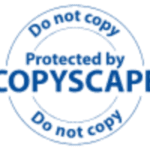 How to find duplicate content on your website may be a title that will surprise you. That's right, a few days ago, while wondering why my articles were not ranking as they used to, I carried on with a complete scan of my website with a cool tool: Siteliner, and I was horrified to discover that I had over 250 duplicate pages and instances on my website, and not just a few words or sentences, but complete pages, can you believe it?
Me? Duplicate content? Not possible!
I write all my articles myself and to make absolutely sure that not a sentence or expression is accidentally textually identical to the work of other bloggers, I submit them to Copyscape (another cool tool).
So, how you can imagine, I was in a complete panic !
I immediately contacted a couple of my mentors who very quickly examined the situation and provided me with possible causes and solutions. So, this is what I am going to share with you today …
How to find duplicate content on your website, and how to fix it
---
Duplicate content affects 25 to 30% of all text on the Internet according to Matt Cutts (the manager of Google Webspam).
First of all let us clarify something about duplicate content: it is largely, and somehow wrongly, believed that Google systematically penalizes websites and blogs for duplicate content. And that search engines, and mainly Google, hate "duplicate content" and can cause a penalty for your site!
So far this has not been proven, and even Google denies that.
Neil Patel, who is regarded as being one of the top influencers on the web, recorded an interview with Adam from https://viewership.com. I recommend that you watch it as it is a great eyeopener …
However, if you want to improve your SEO, it is still better that you make sure that you are not affected by this problem!
So, let's get on with it, shall we?
---
1. Duplicate content, what is it?
As the name suggests, it is neither more nor less than the presence of the same content on several pages of the web.
This can be the same text with some modified words or just the same text copied / pasted word for word. Whether in a paragraph or a whole page, Google sees everything and wants UNIQUE content! 😉
The pages in question may belong to one and the same site, but they may also concern different sites. But, whether duplicate content is an internal or external problem, it needs to be solved!
Because the duplicate content risks:
to penalize your page (although, as we have seen, it is not proven). This translates concretely into the downgrading of the page copied into the search engine results. And, in the end, it is your entire site that Google might penalize! This is what I think happened to me.
NB: If it is plagiarism, Google looks at certain criteria such as the date of publication or the author of the publication to determine the original page.
or that your duplicate page is not directly taken into account by Google! For non-malicious content, Google chooses by itself to index only one of the pages in duplicate. So make sure it chooses the right one … YOURS of course!
And we will see how …
In general, most of the duplicate contents are involuntarily duplicated content, even within our own site, and we may not even aware of it!
So, it is worth doing a little check-up!
2. What are the things to watch for on your website or blog?
1. The urls of your site
– Your home page with or without www?
The first thing you need to make sure is a typical case of duplicate content without you knowing it:
You can access your site through 2 different URLs:
http://yourdomainname.com and http://www.yourdomainname.com
The same content is therefore found under two different urls ~~> duplicate content!
Make sure that the address http://www.yourdomainname.com redirects well to the address http://yourdomainname.com (via a 301 redirect).
To do this, type the address http://www.yourdomainname.com in the Browseo browser. This one will tell you the 301 redirect like this:
If it's "200 (OK)", it's perfect!
If this is not the case, you should establish permanent redirection (301) through the .htaccess file of your site (what the **** is this?). Or ask your webmaster to do it for you ;). You can also do the redirection via your server, but in this case, you must ask your host!
– Several domain names
Can you buy multiple domain names for your site? Several domains with different extensions (.com, .net, etc.) to make sure that all possible variations of your domain name belong to you? Of course you can, and it is a common practice.
In the same way, it is important to choose the main domain name on which you want to work and then make a permanent redirection (redirection 301) of your other domain names to it.
Time to take a break, and in the main time …

Okay, ready to continue? …
2. The pages of your site
– Your guest articles
Be sure that the same guest article is not already available several times on different sites! For example, in the case of a guest article that you wrote on another blog and that you also publish at home! For guest articles that you write to other bloggers, do not copy the article on your own blog. If you want to talk about it with your readers, you can explain that you wrote on this blog by including a small introduction (unique and not also on the guest article) and put a link to the original article.
– Your own articles
In the same way, pay attention to your own articles:
And in particular to the archive pages or categories of your blog, which repeat your already published articles. Articles that appear both in their own url, archives, category pages or keywords are considered duplicates!
Take for example of one of my articles: How To Optimize Images For Your Website
Its original address is: https://easytoretire.com/how-to-optimize-images-for-your-website 
If we classify it in the category "social networks", another address is automatically created which refers to the same content: https://easytoretire.com/social-networks/how-to-optimize-images-for-your-website
Then, you might have archived pages that rank your articles in order of publication month. You can also automatically find the same article at the following address: https://easytoretire.com/august-2018/how-to-optimize-images-for-your-website
Finally, in case you have associated your article with keywords, for each keyword, a new address is created: https://easytoretire.com/optimize-images/how-to-optimize-images-for-your-website
Which means?
In short, we would not have less than 4 different urls for the same article! So be sure to put snippets of your articles (rather than entire articles) in your archive pages, categories and keywords (tags) … but also in your RSS feed and on your Home page!
NB: For your RSS feed, once on your WordPress account, go to the left menu on "Settings" then "Reading". Make sure you have checked the box "Summary" for the line "For each article in a feed, show".
An error often also happens when you register on directories or sites of releases, making a copy / paste of the description of your site or release.
Anyway, to find out which of your current pages are affected by duplicate content, you can use Copyscape, which locates pages that have content similar to yours.
As mentioned earlier, this other tool from Siteliner will allow you to know much more about duplicate content on or off your website or blog, if you have any.
3. How to prevent the presence of duplicate content?
There are different ways to avoid the penalty of having duplicate content on your site, but the easiest way is to not index duplicate content!
How?
Simply tell Google which pages you do not want them to consider (the ones you consider to be duplicate content). For that, you have 2 options:
create a robots.txt file
insert a "noindex" tag on your duplicate pages!
NB: To put a page in "noindex", it's very easy. In just 2 clicks if you are using the Yoast SEO plugin.
Here we are ! With all this, you will have removed all suspicions of duplicate content from Google! By eliminating the similarities in the results, you will strengthen the weight of the remaining pages and improve your SEO 😉
But again, as I said at the beginning, don't stress too much over Google penalizing your website or blog because of duplicate content. Do your best to write great and unique content. Eliminate "duplicate content" as much as you can, by following my suggestions above … and continue doing your best.
And, to further your knowledge, here are some articles that you will also find useful:
Also, I invite you to get my free Internet Marketing course by clicking on the banner below …

Thanks for reading
---
I hope this article clearly showed how to find duplicate content on your website, and how to eliminate them as much as possible. Pretty simple right? If you have any other tips in this particular field, my readers and myself would like to hear from you. And, should you have any problems and would like to find a solution, please make use of the box below and someone and/or myself. I will respond typically within 24 to 48 hours. If you enjoyed reading this article please share it socially and post your appreciation in the comments area below, I will highly appreciate it!
I am a Premium Member at Wealthy Affiliate, where I learned how to share my passions and successes. You are most welcome to join my team and learn how to become successful in business and retire early. I will personally mentor you for FREE. It is 100% FREE to join, learn and earn! Click the button below and I'll see you on the other side.
Easy to Retire – Copyright © since 2017 to date!