How to Get into Real Estate Investment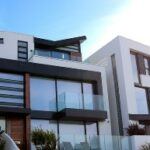 How-To Guide: Understanding Real Estate Investment
Are you planning to venture into real estate investing? If your answer is yes, you've made the right decision. The venture is very lucrative, and it might help you make huge profits, especially if you take time to learn more about the property market. Therefore, if you want to start the job on the right footing, read through to know the real estate investment strategies.
The Best Strategies to Use When Investing in Real Estate for the First Time
---
Real estate investing benefits people who understand everything about the industry. However, if you didn't take your time to familiarize yourself with the business, it might take you several months to earn a reasonable profit. That is why it is advisable to know the best strategies to use when investing in real estate for the first time.
The best technique is to start with less complicated investments until you become an expert. That will enable you to understand everything about the market, seek guidance from experts in the industry and know the kind of deals you can or cannot handle. The following are some of the best strategies to use when investing in real estate:
Become a Real Estate Wholesaler
---
If you've never invested in properties previously, start by becoming a real estate wholesaler. Your job will be looking for prime property and then finding buyers looking for similar houses. Then you will be making a profit by adding a fee to the final contract. However, if you want to earn a lot of money within a short time, it is advisable to use creative strategies to identify potential buyers.
For example, you can market your business through your social media pages, direct mail, or emails. That will enable property buyers to reach out to you, requesting you to find the kind of property they want. Wholesaling is one of the best strategies when starting a real estate investing career because it requires a little capital to start.
Purchase Rental Properties
---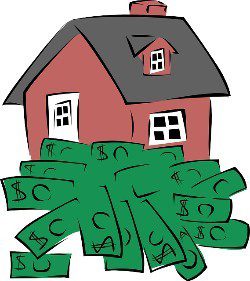 If you have enough money, purchasing a rental property is a good investment. It will enable you to have a fixed monthly income. Besides, you can occupy one of the rooms on your property and rent out the rest, enabling go to save a lot of money. Apart from that, you can decide to sell your property in the future for a profit.
However, you have to be careful because you might lose your money in the process. For example, if you sell a property whose value has increased, you will have to pay several taxes, which might cost you a significant amount of money. Luckily, you can defer all the taxes you need to pay if you do a 1031 exchange. Here's the 1031 exchange explained:
The strategy involves swapping similar properties held for business or investment purposes. However, it is not advisable to use this strategy if you can manage to pay your taxes or when you can't find a property that will replace your house.
Start Undertaking Minor Renovations
---
You can also decide to start undertaking minor renovations when you venture into real estate marketing for the first time. That will help improve a property's appearance, enabling it to attract investors. But, again, you only need to undertake minimal refurbishment like general cleaning and removing trash and debris from unkempt houses.
You can also apply a fresh coat of paint, which is affordable and gives a house an attractive look. Landscaping is also an affordable way of improving a property's appearance. Besides, it's one of the best renovations that convince buyers to buy a property. Many clients decide to buy a house because of its impressive curb appeal.
However, if you've never used this strategy previously, ensure that the house you purchase only requires a few renovations. A dilapidated house will take up a lot of your money, which will reduce the profits you will get after completing the deal. The best thing about this technique is that it will enable you to learn how to invest within a short time. Besides, it's not as risky as other strategies.
Bottom Line About Real Estate Investment
---
Real estate investment is one of the best business ideas. However, it requires a great understanding of the industry to become successful. Therefore, when venturing into the industry for the first time, use the strategies above to boost your chances of success.
About The Author – How to Get into Real Estate Investment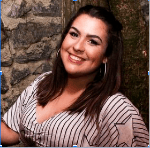 ---
Tracie Johnson is a native of New Jersey and a Penn State University graduate. She enjoys writing, reading, and maintaining a healthy lifestyle.
She is happiest when she is sitting around a campfire with friends, family, and Rufus, her Dachshund.
---
If you are a blogger and wish to contribute to this website in order to gain high quality back-links to your website, you are welcome to visit my "Write for Us" page for details.
What about taking this opportunity to turn your passions into some well paid home business? Surprise yourself and earn money doing what you always wanted to do. For marketer of all levels …


Hopefully you enjoyed reading this how to get into real estate investment tutorial, and a few ideas may be germinating into your head and motivate you to also start writing to earn a lot of money doing that.  So, if you enjoyed this article please share it socially and leave a comment below, I will highly appreciate it!
I am a Premium Member of Wealthy Affiliate, where I have learned how to share my passions. I am inviting you to join my team and learn how to become successful in business and retire early. It is 100% FREE to join, learn and earn! Click the button below and I'll see you on the other side …