How To Get Started In Affiliate Marketing Step By Step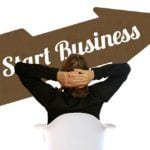 How to get started in affiliate marketing step by step is going to be the lesson for today. Why?  Because there are too many misconceptions about affiliate marketing. The system appeals to many, but it also has an unjust bad reputation for some other groups of people.
That is why today I am offering 4 tips for you to get started in affiliate marketing with a simple blog. And, in addition to that, I will show you 5 things you should absolutely avoid doing in your online business.
So …
4 tips to get started with affiliate marketing …
There is no single format for a good affiliate program
2. Avoid "get rich quick" programs
3. Do not be discouraged if some products do not sell
4. You do NOT need to spend a lot on training
And 5 things to absolutely avoid …
Inadequate training
2. Rush on multiple media and different markets
3. Duplicate the advertising content of the affiliate program
4. Spamming
5. Create poor and worthless content
Today's harsh economy demands that we all become more creative to make money. Whether you are looking for a way to make some extra money during your spare time, or dreaming of starting your own business full-time. Online revenue opportunities like affiliate marketing can help you meet your financial needs.
For those who already know me, I won't waste your time here explaining how I came about becoming a successful Internet marketer and how I enjoy sharing my passion with those who are willing to follow my suggestions.
If it is your first time on this blog and wish to learn more about me and my free coaching classes, I invite you to visit my bio here: "About Me".
Also, I invite you to get my free Internet Marketing course by clicking on the banner below …

That said, let us begin …
How to get started in affiliate marketing step by step
---
And first of all, what is affiliate marketing?
As Wikipedia put it:

Given the ruthless competition with Google ranking today, every online business needs all the help it can get. Affiliate marketing is the practice where a business will ask another entity (a related site or not) to promote their product or service. Interested visitors who click on an affiliate advertising link will be redirected to the original business site to respond to their orders. Therefore, if you are looking for a new way to make yourself
some money without being stuck in another 9 to 5 job, this online marketing strategy is a good way to earn more money with the comfort of working from home.
The sad reality is that most income opportunities turn out to be scams. You are promised to learn everything, you then subscribe to a subscription training, but you do not really get what you pay for.
If you want to know more about an affiliate program that is right for you, your audience and your business blog, follow this link ➸ My Number One Recommendation!
1. There is no single format for a good affiliate program
It is extremely rewarding to read a lot on the subject of affiliate marketing and consult reviews on the best programs. Although they can all offer similar training techniques, affiliate programs do not all follow the same method.
The best affiliate programs will offer more than just a few reading materials and videos. They should be there for you from the moment you join, with you all through your training, till your first sale and at every sale you make.
And most importantly, it should be FREE to join, and should not have any upsales as it is common practice in "scammy" programs such as it is the case with some "Copy and Paste" programs.
If you are looking for a genuine money making opportunity, which has the best training system and support, with no upsales, that you can join, learn and earn for FREE, make sure to have a look at My Number One Recommendation before you get involved with anything else.
For those who do not know what is an upsale or upsell: it is the action of offering something extra to buy once you join for free, or make a purchase. It is normally an honest practice, but dishonest marketers often propose upsells once you subscribe to their program for a low fee, telling you that it won't work properly unless you invest in some very expensive upgrades.
2. Avoid "get rich quick" programs
Although some testimonials are authentic, some "success stories" that are too good to be true are probably not.
Success in attracting and retaining potential customers requires work and patience. Do not be fooled and do not think that everything will work on autopilot mode. Only if you do your research properly and provide a sufficient amount of work, only then, you will have a greater chance of success.
Take your time to choose the best program available, read all the reviews that you can find. It is not the easiest thing do, and it is very much time consuming. Unfortunately, most of the time, the only way to really know if you are dealing with a legit opportunity, is to join and sacrifice a minimum of cash and get out as soon as you discover that you fell in a trap.
Otherwise, if you wish to take advantage of my over 17 years experience of marketing online, and avoid being scammed off a fortune, you could just have a look at  ➸ My Number One Recommendation! This one is totally legit, free to join, learn and earn, and there is zero upsells!
3. Do not be discouraged if some products do not sell
If you want to have multiple and stable streams of income, be ready to wait. You are going to need to build your reputation and effectively promote your site to trigger things.
Stay up-to-date with the latest marketing techniques and seek the help of qualified people to improve your sales.
Those who know me already will tell you that I provide free mentoring  to those who are serious about making a living online and are willing to follow my recommendations. If you are interested in being part of my team, follow this link ➸ FREE Mentoring
4. You do NOT need to spend a lot on training
There is a wealth of legitimate experts on the web who share their knowledge for next to nothing. In fact, successful affiliate programs thrive on the spirit of mutual support. Just search for the best affiliate sites for effective web marketing tips. Your business will need the expertise of real people who have tested proven methods to cash in real money payments through affiliate marketing.
Beginners in the field of affiliate marketing are often excited about being able to earn thousands of dollars a month without the hard work of developing and packaging their own product. This is something that requires a lot of work and skills to get a product to the point of sale, and which may never sell after all.
This difficulty is now becomes inexistant as there are so many ready made, high quality, products out there which are available to us all. All that you need is to decide on the one you would like to promote and do the marketing. A simple free website or blog will do the trick.
This is almost a perfect win-win situation. Customers get what they want while you bring valuable help and pocket commissions through this approach.
Is it really so simple? Not really!
You will always need to shape this creative marketing dynamic to attract visitors and that these visitors are interested in your affiliate links.
What people do not know is that affiliate marketing is not a "one size fits all". There is no surefire automatic system that will do all the work for you. Actually, there are no absolute rules to make sure what works and what will not work. But you can start learning a few proven techniques if you …

This article would not be complete if it had to stop here right? So, here are …
5 things to absolutely avoid …
---
1. Inadequate training
Beginners who are interested in affiliate marketing do not realize that they have work to do. It's not just about posting a few ads here and there. This is not an exact science, and making too many mistakes can be detrimental to you as well as to the company that engages you.
But not only that, because it can even ruin your reputation, if you promote products that have very poor reviews, you can expect to be recognised as a scammer.
2. Rush on multiple media and different markets
New marketers, with no experience, who engage in various programs without even understanding their own niche markets are inevitably exposed to disappointment. Choosing the right niche is important. An interesting starting point is to choose a product or service that you would use yourself. But this is not absolutely necessary if you do some extensive market research and select the right niche.
3. Duplicate the advertising content of the affiliate program
Most business hosts stop collaborating with affiliates who do not offer a personal approach to marketing a product. There is nothing interesting about copying promotional materials from a product already established on the market.
So, this puts you in direct competition with the company that charges you for promoting its products in Google's rankings, and creates spam to the extent that the content is sent in duplicate.
Also, visitors are more likely to choose between you and the product you are promoting; or, even worse, you can simply be ignored if your affiliate link is perceived as a simple banner ad.
Therefore, you really need to be creative and unique here!
4. Spamming
Desperation is not the ally of the marketer on the internet. If you think of stealing email lists or spamming in other ways, it will only damage the reputation of the affiliate program you are promoting and even significantly reduce sales. Not to mention that your reputation will get a serious hit. So, DON'T do it!
5. Create poor and worthless content
Being a good affiliate also means paying particular attention to value creation. The most popular sites are often those with concrete and practical solutions that meet a need or a problem.
So, if you do not offer what people are looking for, they will not bother to listen to what you want to tell them.
So, always keep your reader in mind and try to answer the questions that he or she may have, the best you can. Remember that they have come here to find an answer and solve a problem, and not to get involved in some poor quality, so called, money making schemes.
If you wish to learn more about starting your own online business from home, click on the banner below …

You might also like to read the below articles that I have selected for you:
And remember that you can subscribe to my newsletter so that you will be instantly notified by email when a new article is made available for you to read. Just follow this link ~~> Subscribe to my Newsletter!
Thanks for reading
---
I hope that you enjoyed reading how to get started in affiliate marketing step by step. If you have any other tips in this particular field, my readers and myself would like to hear from you. And, should you have any problems and would like to find a solution, please make use of the box below and someone and/or myself. I will respond typically within 24 to 48 hours. If you enjoyed reading this article please share it socially and post your appreciation in the comments area below, I will highly appreciate it!
I am a Premium Member at Wealthy Affiliate, where I learned how to share my passions and successes. You are most welcome to join my team and learn how to become successful in business and retire early. I will personally mentor you for FREE. It is 100% FREE to join, learn and earn! Click the button below and I'll see you on the other side.
Easy to Retire – Copyright © since 2017 to date!