Monitoring Your Direct Mail Marketing Results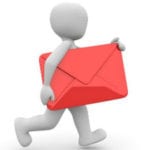 You can boost your sales and maximize your profits in direct mail marketing by accurately monitoring the results of your advertising campaigns.
If you are already promoting your products or services through direct mail, you most likely know that. But do you know how to accurately monitor the results of your advertising campaigns in order to maximize your profits?
Let's start with some statistics, shall we? …
According to recent figures, buyers receive more than 120 emails a day, compared to two or three pieces of physical mail. As such, it can prove very difficult to convince recipients to even open your cold call emails.
This is where direct mail really excels. Recipients are more inclined to open, read, and digest the information. One area where a lot of marketers, especially those that are new to direct marketing, struggle, is in the monitoring and tracking of performance.
Marketers report conversion rates multiple times better than with email marketing, but how do you actually measure response rates? With email marketing, you can simply monitor clicks or use a unique URL. This isn't an option with direct mail because you're relying on the recipient typing a URL into their browser.
It is easy to assume that a direct mail campaign is performing well if you see an increase in traffic or sales. However, there could be many other reasons for this increase, so you should properly track results.
This not only allows you to attribute any losses or gains to your marketing campaign, but it allows you to monitor the type of mail that performs well, how effective a list of leads is, and other factors.
Before we get started, make sure to share this article with your Twitter followers. Just click on the box below. They will appreciate it …
Monitoring Your Direct Mail Marketing Results - Here are 3 Simple but Very Effective Methods ...
Click To Tweet
Monitoring your direct mail marketing results
---
In this article, I am going to show you three simple methods that you can use to track your results, then how to measure the results of your campaigns …
It is easy to track digital marketing results. Typically, it requires the use of unique URLs and tracking codes. However, this isn't an option with physical marketing.
You can't expect your marketing recipients to type in a custom URL complete with tracking code. While this isn't an option, viable and effective alternatives do exist.
QR Codes
A QR code is essentially a complex barcode. It is a unique code displayed as what looks like a collection of black squares. Users do need a QR code reader to be able to scan the code, but once they do, they will be directed to your chosen URL.
You can track QR codes themselves, or you can track visitors to a unique URL that you direct visitors to. The biggest downfall with this tracking method is the fact that only a fraction of recipients are likely to have and use a QR code reader on their mobile phone.
Use Coupon Codes
Add coupon codes to your offers, and then track the use of these codes. For example, offer 10% discount to any direct mail recipient that uses the code MAIL10. You can use your shopping cart software to monitor code use.
You can change the code with each mailing campaign, which will enable you to track the results of specific campaigns and allow you to test different techniques. If you have a phone number for recipients to use, ensure that your staff ask for the code anytime people ring.
Use Trackable Phone Numbers
If you do take phone orders, use a trackable phone number. This means that your direct mail recipients will receive a unique phone number. This enables you to measure the number of people that call with this number, the amount you make through this specific number, and the results for your direct marketing campaign.
Again, you can use a different phone number for each campaign, and your telephony system will route the number through to any member of staff while monitoring and recording the number of calls that each number receives.
Measuring Results
---
Once you have set up a method of monitoring results, you need to determine which results really matter to you. In most cases, you will want to track as much information as possible, allowing you to determine the efficiency of a marketing campaign.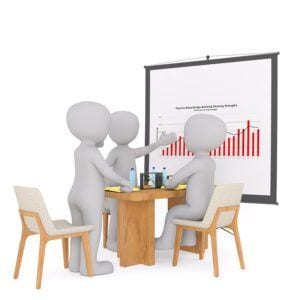 You might get a lot of phone calls through your direct marketing campaign, but only make a few sales with a low average value. Some metrics you should be following and measuring include:
Response Rate
The response rate is the number of people that respond to your mail. It is typically expressed as a percentage and is the most basic of metrics to follow. You can use your QR codes, voucher code, or phone number tracking to determine the number of responses received. You should know exactly how many pieces of mail were sent as part of your direct mail campaign. These are the only figures you need.
To calculate the response rate, divide the number of responses by the number of letters you sent out.
Conversion Rate
The conversion rate is the number of people that responded to your mail that then went on to make a purchase. Conversion rate is also expressed as a percentage. You should be able to use shopping cart or analytics software to determine the number of respondents that made a purchase.
Divide the number of orders by the number of respondents to get your conversion rate.
Cost per acquisition
The cost per acquisition is the amount you spent on your marketing campaign per order. This is a useful figure to obtain, because it can be used to determine whether a marketing strategy is profitable or not. Use the total cost of your marketing campaign and the number of orders that were made.
To get the cost per acquisition rate, divide the campaign cost by the number of respondents.
Average order size
The average order size is the average amount that each of your respondents spends when they arrive on your site. This is another useful figure to determine whether you should continue with a marketing campaign. If you set up multiple campaigns, this figure will allow you to determine which campaigns are bringing in the most revenue per respondent, so that you can scale a campaign up or down according to this figure.
Take the total revenue made in sales from your direct marketing respondents and divide this figure by the total number of orders.
Return on investment
Return On Investment is an oft-cited figure, especially when talking to board members and managers. It is a very quick way to determine whether a marketing campaign has proven profitable, and whether you should consider repeating or expanding a particular campaign.
To calculate the ROI, first subtract the campaign cost from the total revenue derived from the campaign. Divide the figure by the campaign cost and you will be left with your Return On Investment.
Other Figures
These are the basic figures that you should be tracking, but it is not an exhaustive list. For example, you might want to track the repeat order rate, which is the number of customers from a direct mail campaign that come back to place second and subsequent orders. Repeat customers are extremely profitable, because you have already taken the cost of acquisition into account.
The lifetime value of an acquisition could easily turn an average campaign into a highly profitable one.
Using The Figures
Once you are monitoring these metrics, you can obviously use them for reporting to board members and managers. You can also use figures like your ROI to determine whether a campaign is worthwhile.
Look closely at figures like the average order size and determine ways in which you can increase this figure. Increasing the average order size for a campaign can greatly increase the Return On Investment.
Washington Direct Mail is a UK based mailing house offering full direct mail marketing services. Contact them today for help with every stage of a direct marketing campaign from list building to customer acquisition and envelope stuffing.
Thanks for reading this article …
---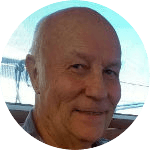 Now that you know how to boost your sales and maximize your profits in direct mail marketing by accurately monitoring the results of your advertising campaigns, I hope that you follow some of the tips shared in this article.
If you are already using one or more of the methods described above and have any tips to share with us, we'd like to hear about it. And, if you have any questions, please use the comments' area below. You should normally receive a reply within the next 48 hours.
If you enjoyed reading this article, please share it socially. Also post a comment with us here below, I will be very grateful!
As a Premium Member at Wealthy Affiliate, I learned how to share my passions with the world. You are very welcome to become part of my team of very successful netpreneurs. You too can become a successful business owner and live your laptop life. I will be your personal mentor for FREE. It is 100% FREE to join, learn and earn! Click the button below and let's …