How to Create Powerful Instagram Marketing Business Strategies in 2021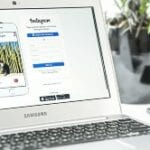 Not many social marketers really know how to create powerful Instagram marketing business strategies, even in 2021.
Instagram marketing is a great way for businesses to connect with their target audience and market their brands. Also, Instagram allows every user to share photos and videos to their profile and edit them with various filter options. The editing and in-app filters make Instagram unique because it was the first app that offers in-app editing on social media platforms.
There are 8 million business profiles on Instagram, and the potential growth of Instagram marketing is increased by 76 million. 90% of users follow one business account and 36% of B2B marketers use Instagram for researching new brands and services.
So, this article will show you how to create powerful Instagram marketing business strategies.
Instagram Marketing Trends
Before you start with an Instagram marketing strategy, you need to create an Instagram business account or convert your personal account into a business account. An Instagram business account gives you access to see Instagram insights, Instagram ads, and Instagram shopping.
1. Optimize Your Bio
---
Create your bio captivating, engaging, and more informative because Instagram bio offers your audience the first look at your brand. You can use your bio to give a basic description of your brand, which type of content you plan to post, and add a brand hashtag in your bio.
You can also use links to other social media networks, and you can include a trackable URL to your product page, to which you want to drive more traffic. And always track the link to see how much traffic it brings. Creating an attractive bio is the most basic and important marketing strategy that gives you a good result.
2. Create Catchy Content
---
Instagram is a visual social media platform, so create visually compelling content.
People always look for quality and authentic content, and you should create eye-catchy content and tell a story about your brands. If you are using animations or infographics make sure they are clear, easy to read, and more attractive.
Think differently to make your content more effective, and you can share behind-the-scenes videos to your followers and create content with quotes and texts without images. You can also create educational content that your followers appreciate, and it will help you get more followers.
3. Know Your Audience
---
Before posting your content, you should understand whether you're posting to the right audience. There are 68% of female users and the majority of users under 30 on Instagram. First, determine the gender, age, interest, and location of your audience to ensure that you are catering your content properly.
 Once you have these data, you have to see what type of hashtag they are using, what location they hang out, and, more importantly, to see what other brands your audience is interested in. This audience research helps you to focus on your Instagram marketing strategy.
4. Make Instagram Reels
---
Instagram reels were recently launched in August 2020, also it is available in more than 50 countries. Many brands are using Instagram reels to stand out from the crowd. Reels provide a great way to share fun content that shows your brand personality. The famous Instagram account "second short coffee" creatively used reels to show their brand. With this, they nearly got 40,000 impressions and more than 2000 views and likes.
Are you wondering how to gain more Instagram reels likes for your reels? You can use these simple tips to get more likes for your reels videos.
Post incredible videos
Use reels in your stories
Post reels consistently
Write great captions
Post behind the scene videos
Post at the perfect time
You can follow these ideas to get more Instagram views and likes.
5. Post Instagram Stories
---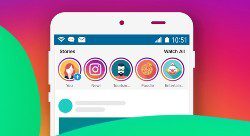 Stories have become most popular with businesses and influencers. According to the meltwater report, 86.6% people are using stories per day, and 80% of business says Instagram stories have made a huge impact on influencers content. And nearly 90% of influencers are posting content using stories, and 63% of influencers are saying they are going to use stories more frequently in the forthcoming years.
You can use polls, stickers to make your Instagram stories attractive and to get more engagement. If you have 10,000 followers, you can use the Instagram swipe-up feature, which lets you add links to your stories. By using Instagram stories, you can increase your brand visibility.
6. Analyze Your Competitor
---
When creating an Instagram marketing strategy, it is more essential to analyze your competitor.
First, identify a big player competitor in your industry and see the ideas they are using to reach their brand with a wider audience. You can use the same idea, but you should think and make it better than your competitor.
You can see your competitor's engagement rate, and you can easily see their engagement rate by(comments + likes÷ no of followers x 100). Watch whether they respond to commands, which hashtags they are using, their call to action, and what type of content they are creating.
7. Create Content Calendar
---
When you create a content strategy, the next important thing is a content calendar. You should know what to post and when to post it is more essential in the Instagram marketing strategy. Make a calendar that will enable you to plan and post consistently. 
Consistency is more essential than frequency on Instagram; it will help you build relationships with your customers. Share a post when your audience is most active. With this, you can reach more people. Always post twice a day per day. It's is a good practice to build your community. You can connect your Instagram business account to the best time to post on Instagram, and it is also a tool that allows you to access the data and schedule your content calendar.
8. Use the Right Hashtags
---
Hashtags are the essential way to increase your visibility. Use a hashtag that is related to your business. It helps you to get many new customers for your business. Do the research and find some trending and industry-related hashtags and see what hashtag your competitors are using and think how you can do similar things like them.
You can use 30 hashtags in your content but not more than that. If you add more, it looks like hashtag stuffing. And if you use repetitive and irrelevant hashtags, users do not choose your content. Hashtag expands your reach to a massive audience and engages with your followers, and also a great way to increase your brand awareness.
9. Use Instagram Tv
---
Along with Instagram stories and reels, keep an eye on IGTV. It is an Instagram long-term video platform. Instagram has recently announced they are allowing ads on the platform to make IGTV more attractive to creators. So, IGTV creators will get the same advertising revenue percentage as YouTube creators.
With IGTV, users also have a great option to use video editing tools to make them more effective. More than 1 million were installed after the IGTV has launched. The IGTV videos are available in both the IGTV app and Instagram app. 
You can share teasers in your stories or short videos in your account and encourage your audience to see the full videos on IGTV. So, this will increase your Instagram engagement rate.
10. Make User Generated Content
---
UGC is content, text, images, and videos created by people rather than a business. When you use user-generated content, it will make your brand more authentic. UGC has become a most important part of content marketing strategy.
So, if a user creates content about your brand, you can repurpose and share it with your followers. Above all, it will build brand trust. Making user-generated content helps you to boost engagement with your Instagram account. UGC also allows your followers to involve themselves in your brand.
11. Partner With Influencer
---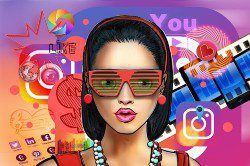 Having a partner with influencers helps you to teach your brand over a new audience. According to the civic science report, they found half of the Instagram users purchased by an influencer's recommendation. So, one of the best ways to start influencer marketing is to create Instagram takeovers.
This means you allow influencers to take for a certain period of time. Influencers are usually celebrities and leaders who can show their brands and services to a wider audience. You can choose the perfect influencers for your brands. Your product has gone a long way through them and reaches more people, and it will increase your business and sales simultaneously.
12. Plan Your Captions
---
Another important factor in Instagram's marketing strategy is to create captivating captions. This is a place where you can directly speak to your audience and tell about your brand story. Therefore, your followers will get to know about your brand through captions. And make sure about your voice tone in your captions. You can also use emojis in your caption instead of writing a long paragraph.
Captions are more beneficial for people watching videos in their non-native language. You can also use hashtags in your captions. 
13. Post Instagram Ads
---
Posting Instagram advertisements will help you get more followers, likes, and impressions. A great idea to show your content in front of new people is to run Instagram ads.When you are posting ads, it will boost your brand awareness and help you reach your target audience.
 When you use Instagram ads, you get more engagement rates on Instagram when compared with other social media networks. By posting ads, you can build an organic relationship with your audience.
14. Track Your Instagram Metrics
---
As with Instagram's marketing strategy, it is more important to track your performance. For example, if you are using an Instagram business account, you can access Instagram tools to see the metrics.
Through this, you can also see your engagement per follower, and you can see your follower's growth by using Sprout's social tool.
You can also see comments you received on each post, and you can track your post reach and engagement. With the help of analytic tools, you can see the most engaged hashtags. These analytical tools will also be useful for you to track all your Instagram metrics and insights.
Conclusion
---
Engaging with your followers is the best way to enhance your business. Spend some time liking posts and commenting to build relationships with your audience. Use the above 14 ideas and learn how to create powerful Instagram marketing business strategies in 2021.
Did You Already Know How to Create Powerful Instagram Marketing Business Strategies?
---
If you are already using Instagram for your business, we'd love to hear from you, so please post your comments in the "Comments" section below and, if you would like to share this great guide with your Twitter followers, all you need to do is to first log onto your Twitter account, then click on the bar below. Thanks for doing that …
How to Create Powerful Instagram Marketing Business Strategies in 2021 #instagram #instagrammarketing #InstagramInfluencer RTplz
Click To Tweet
About the Author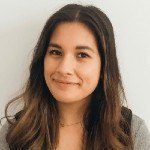 Caroline Fernandes, the author of "How to Create Powerful Instagram Marketing Business Strategies in 2021", is a highly skilled content writer for Planyourgram. She is also a social media strategist.

Caroline writes everything relating to business, entrepreneurship and marketing on various websites. One of her passions include traveling to all areas throughout the world.
More related reads …