How to Earn Money with YouTube Videos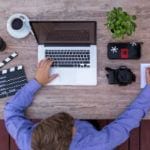 To earn money with YouTube videos and to become a professional YouTuber is something that makes so many people dream today.
But, while it's easy to create an account and open your YouTube channel on the famous video platform, it's less obvious to make money with your videos.
But, don't go away as there are nevertheless some ways to achieve that, if you want to start a career as a videographer, and create a successful YouTube channel.
This is what we are going to look into during this tutorial. And by the end of it, with a bit of practice and determinations, you should become a professional videographer.
But let's start with some boring bit, shall we? …
YouTube in numbers …
In 2019, YouTube is considered the second most popular social network in the world after Facebook. And it is the second most viewed site on the web, according to Alexa; with 1.9 billion active users per month in 2018, and a turnover of 15 billion of dollars.

Source: Alexa.com
Interesting isn't it?
Perhaps you'd like to share this tutorial with your Twitter followers, in this case just click on the below banner …
How to Earn Money with YouTube Videos - A FREE Step by Step Guide ...
Click To Tweet
Ready to earn money with YouTube videos?
---
Let's get begin then …
Becoming a YouTuber – The advantages
Starting a professional career on YouTube has some undeniable advantages such as …
Being your own boss and working from home
It requires a low launch investment
To be able to make a living by exploiting your private interests whatever they are
To make a career on YouTube – The disadvantages
---
However, it is also important to know that the job of videographer on YouTube is somehow difficult. It requires a great amount of work, and especially a lot of regularity. In addition, the time to build the reputation of your YouTube channel can be relatively long. So you must plan for the long term. You will probably need a minimum of 6 months to a year to start generating revenue on YouTube.
As with any business creation, you have to be patient and persevering!
The qualities required to create a YouTube channel that works
---
Although some famous YouTubers seem to be having fun, and the business sometimes has all the appearances of entertainment, launching a career on YouTube is not always as easily as it looks.
If you want to create a successful YouTube channel, you will need to put some effort into your project. You will also have to present qualities such as perseverance, creativity and consistency.
You will also have to be passionate, curious and rigorous, but especially to listen to your audience and your fans, their compliments, as well as their critics, in order to evolve your content accordingly.
But, hey! It is the same as with any other form of money making opportunities. Whether it is affiliate marketing, content marketing, and even if you were to create a brick and mortar business.
The algorithm of YouTube – SEO
---
Roughly similar to Google's, YouTube's algorithm is based on two basic principles:
The quality of the videos (based on indicators such as the number of views, the number of viewers' interactions (like, comments, sharing). The evolution of the attendance, the retention capacity of the video (calculated from the time during which the audience stays on the video), the popularity of the channel …
And the keywords, whether in the meta-descriptions of the videos: title, descriptions, names of playlists, tags … or in the audio content itself, but also in the comments of the spectators.
How long should a video be to rank well on YouTube?
---
It must be long enough to interest your audience, but at the same time short enough to have a sufficient retention rate. Short-format videos (less than 3 minutes) are preferred on a fairly young audience.
So basically, it is not really how long the video is, but rather how long your viewer remains on your video that matters. Does he replay it? Is he coming back to watch it again later? Is he bookmarking it? All these actions influence the ranking of it.
Earn money with YouTube videos
---
YouTube is a free platform that self-finances, and pays its creators of videos, through advertising, whether video advertising, or inserts superimposed on the video, or arranged next to it, on the web page.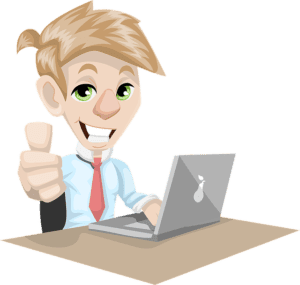 Once you have the possibility to monetize your videos, YouTube share part of the income they receive from their advertisers with you. The better your video is ranked, the greater are the chances that people will click on the advertisement shown on your video. Therefore, the more money you will make.
However, you must be aware that the location of your viewers has an influence on the percentage of your income. For example, visitors from Asian nations, such as Pakistan, Nepal or India, etc. will result in a lowers earning, in comparison to clicks from Canada, USA or the UK.
It is not a matter of discrimination, but it simply depends on the basic economy of these particular countries.
So as you can see, it is not at all possible to accurately say in advance how much money you will earn from your YouTube videos, even if you have a clear figure of how much traffic they are receiving.
Becoming a professional YouTuber
---
To become a professional YouTuber, it is first necessary that you invest a minimum of cash in some fairly decent video equipment. To start with, you can settle for a lapel microphone (many YouTubers settle for that even all through their career) and if you already own a good quality camera, you can then edit your videos on some free software. You will find these software by doing some online research.
Further down the line, if your YouTube channel begins to grow, you might think about investing in some more professional equipment, whether it is a quality microphone, a high resolution camera, specific lighting, backgrounds, etc., but also editing software that allows you to do precision work.
Choose the theme of your YouTube videos
---
Try to find a theme that you are passionate about enough in order to be able to record many videos, and that is both trendy, not too broad, because we must keep in mind that on YouTube, the competition is tough; but not too small either, because you still have to please enough people.
Basically, the rules are the same as for producing content for a niche blog or website. If you are a blogger, you will certainly benefit from my free Internet Marketing course. All you have to do is to click on the image below to register …

Done it? Great, let's continue then …
Be careful, legally, for reasons of intellectual property rights, you are only allowed to show through your camera what you have created yourself. Okay?
And at last, the interesting bit …
How to earn money with YouTube videos?
---
It is one thing to open up your YouTube channel, and to create some interesting and quality recordings, but it's another, to earn money with your videos.
So, here is how you can generate and collect revenue, via this famous video platform …
Start making a living on YouTube
---
You need to proceed methodically to get started on YouTube, and to be sure to create a successful channel.
Start by making your first tests, then plan your videos well: record some of them in advance, so that you can publish them regularly, and close to each other in time at first. Write the script of your videos beforehand: text and content, but also, ideally, camera plans.
Promote your videos on your social media accounts, share them on Facebook, Twitter, Instagram, Snapchat and Pinterest …
Pay attention to your audience's feedback, whether it's through their direct comments, or through the statistics of your YouTube channel. Pay attention to their expectations and requests, and change your content accordingly.
Enable the monetization on your YouTube channel
---
You can start the monetization as soon as your channel exceeds 10,000 total views.
You will then need to sign a charter, and create a Google Adsense account, in order to be able to collect revenue from the advertisements of your videos (never click on your own ads because this would immediately end your collaboration with YouTube).
Depending in the tax rules of your country of residence, to get the money generated by YouTube, you might need to register as a business and to declare you income from this activity.
How much money can you earn with your YouTube videos?
---
Contrary to popular belief (and scammers trying to sell you something), the $1 per 1,000 views rule does not work systematically, as it depends on many parameters, such as the popularity of your channel, or the retention rate of your videos. Your remuneration may vary between $200 and $3000 per million views. And as I mentioned earlier, your rate of income can also depend on the location of your viewers.
Other compensation systems on YouTube
---
Revenue through Google Adsense advertising is increasingly random, but there are other alternatives to make money on YouTube: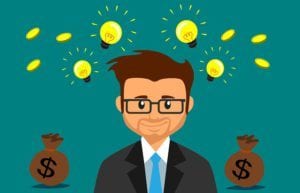 You can use crowdfunding, thanks to crowdfunding platforms such as Patreon, just to name this one. Some professional YouTubers manage to earn quite a comfortable income that way.
You have the opportunity to set up affiliate or sponsorship links. That is to say that you can add links pointing to online shops, and you are paid according to the number of clicks coming from your viewers.
You can use sponsorship or product placement (this practice suggests that use and record a review of the product in front of the camera for compensation by the brand).
Also, you can use your skill as a freelancer by doing some voice over jobs.
Finally, you can offer your audience paid content (ebooks, videos …).
So, the opportunities to earn some money through your YouTube videos are many. All you need is a bit of imagination, organisation, patience, and … to get started!
With this tutorial alone, you have enough information and guidance to make money on YouTube. You are now ready to become a professional YouTuber and to create your successful video channel. When done, make sure to share it with us here, so that you will gain some very valuable recommendations, and exposure.
So, get started now …
---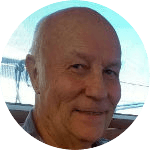 I hope that you have enjoyed this simple tutorial on "How to Earn Money with YouTube Videos. If there is anything that should be mentioned or that I have missed, I would love to hear from you.
And, if you have any questions, please use the box below and I will respond as soon as possible. If you enjoyed this article please share it socially and leave a comment below, I will highly appreciate it!
I am a Premium Member of Wealthy Affiliate, where I have learned how to share my passions. I am inviting you to join my team and learn how to become successful in business and retire early. It is 100% FREE to join, learn and earn! Click the button below and I'll see you on the other side.