How to Make Money in Drop Shipping – A SaleHoo Review 2021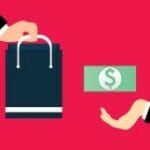 Can you really make money in drop shipping? There are two simple answers to this question …
Yes if you do it right and work at it, and …
No if your idea is to become rich overnight!
So, if you really want to make money running a drop shipping business you have landed on the right website. This article will introduce you to one of my favorite drop shipping that you will ever come across, trust me!
Have you heard of SaleHoo? Maybe yes, maybe no, in any case this review will clarify a few things that you need to know about SaleHoo if you want to make money drop shipping, okay? So …
How to Make Money Drop Shipping
In this SaleHoo program review, we'll go over what there is to know about their service in order to help you determine if it's something you can use to find things to sell.
Before we get into this SaleHoo study, there's an issue we need to answer.
Is it worthwhile to drop ship?
---
Drop shipping is the main mode of order fulfillment for about 22 to 33 percent of online retailers. Moreover, creating a drop shipping supplier or wholesaler partnership to make money is the number one roadblock to launching an online company, according to 84 percent of online sellers.
Drop shipping will, thus, be profitable!
What exactly is SaleHoo?
---
SaleHoo is a New Zealand-based company that began operations in 2005. It's a "wholesale directory" of over 8,000 legal vendors and 2.5 million brands. SaleHoo does not offer individual goods and it is a "service" rather than a direct supplier.
It's an online marketplace where you can look for and compare vendors and goods. You can find items to sell based on their name, brand, or category.
Despite the fact that the company is based in New Zealand, many of the vendors included in the directory are from the United States; the United Kingdom, Canada; Australia; and China.
How do I Know SaleHoo?
---
Among many other ways of making money online, from home, that I am involved with; I found that by selling products on eBay, I quickly made more money and a short, simple and painless way to go about it.
It made perfect sense; it was still a good business practice to buy goods cheaply and sell for more on eBay! But, it was at that point that I began getting my ass kicked out of crooked suppliers; and that began to wear on me.
I was about to throw in the towel with eBay; and then I decided to look for something else to do.
But, before that, one of my friends suggested I use SaleHoo. At first, I doubted it could be something serious, but seeing that it was inexpensive and had a 60-day money-back guarantee; I went ahead and purchased it.

They said they had over 8,000 certified vendors, a research and sales office with a robust hot trends lab, and a robust website of over 100,000 users, and an activist organization.
It kept coming back into my head, I suppose, because if I didn't like it, it didn't matter, I just had to ask for a refund withing the 60-day money-back guarantee, right? And with the experience I already had with buying and selling on eBay, I would quickly know if SaleHoo was for me or not.
It is better than doing nothing, so I did the best I could to determine and I discovered some amazing suppliers of great, affordable products!
Now, after a very short period of time, I am making much more money than ever. However, to be honest with you, I should mention that there are some potential issues with the product that you should be aware of before buying it.
SaleHoo features over 8,000 high-quality and low-cost suppliers
---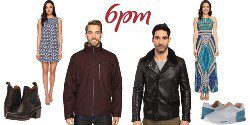 Most manufacturers cannot have reliable products because of the difficulty in establishing and/obtaining legitimate vendors for the major brand names like Apple.
As I can see, that is why I like being a part of SaleHoo. They have a promise that all of the companies that provide their merchandise are real, genuine people rather than sellers of fake goods.
This is what I have discovered through my own eyes; they are reliable. I like it most of all, because the prices of the SaleHoo company are ridiculously low, and no one seems to be willing to provide them.
They englobe wholesalers, drop shippers, direct-manufacturers and all kinds of distributors. Even though I now make more money than ever with SaleHoo, I'm now eager to make even more of it.
SaleHoo does have an unbeatable customer support, plus two exclusive features
---
Customers are present on the forum to assist other customers as well as discuss and recommend items with each other.
If you need any additional assistance or have some concerns, then you can always feel free to reach out to the helpful SaleHoo support team. Simply compose an email and press the send button and it's over. A good example of this is to contact Support and request a list of possible drop-ship service providers for a very specific product.
If you show a bit of patience for a day or two, you'll always get a response (the vast majority of the time sooner) with new sources of merchandise and even better suggestions. Nobody on the market does anything like this.
In the past, they've seen a thriving online community as well. It is, to my knowledge, the most popular and busiest platform, and perhaps the biggest on the internet for both buyers and sellers. if you have a question, ask it on the forum people will respond quickly, almost instantly, and be very polite about it. The forum also has a moderator, who will answer your questions.
A new research facility, specifically designed to develop the SaleHoo marketing strategy
---
The Research Lab is very fascinating: they have an interesting additional element named after them They measure the products that are bringing in the most revenue on eBay and give you an idea of the sources. Therefore, it is almost certain that you would have success only if you choose products that are in demand! As well as other, more vital stuff like the right time to start and end auctions, it even provides critical info like that.
The Research Lab has helped me to NOT spend money on something that won't be popular. This has been very helpful because it shows me what products can sell. As far as I'm concerned, it is required that you have SaleHoo just for this particular feature …

Something that SaleHoo does't teach you though …
---
There is a feature that newcomers to eBay could be missing with SaleHoo though: it doesn't cover anything you would need in order to get started selling products on the site. And if you are new to the profession, you need experience. However, it is not that difficult to learn how to do business online while you are gaining some experience selling your products with SaleHoo. For example, here is an excellent free Internet marketing course that I recommend that you signup for: "10 Simple Steps to Making Money Online". I followed the course, learned a lot, and I was truly surprised by how much I learned that I didn't know.
You will need to be able to write good sales copies, or learn the main secrets from successful sellers who are already making six-figure income on eBay, like I am. To help with that, I advise readers to look at online selling tactics.
To buy or not to buy? That is the question …
---
In my opinion, the answer is a clear and definite YES! There are 8,000 vendors with products for your business (wholesalers, drop shippers, manufacturers, and liquidators). they are all legal, and they offer the lowest prices that you will find.
SaleHoo's support team is the best in the industry, and they can help you to avoid losing revenue. They will identify things that are going to do well and those that are going to struggle, saving you time and money. In any case, with their 60-day money-back guarantee you have nothing to lose therefore you may as well give it a try, so:

Is SaleHoo a scam?
---
It's important to note that SaleHoo is a merchandise procurement platform for online retailers, not a retailer of physical goods.
Since SaleHoo has a generous recommendation policy, there are several SaleHoo reviews available online. After reading them all and can assure you that others exaggerate the benefits of the program while some believe the service is a rip-off.
Let me warn you that SaleHoo isn't the perfect platform for finding goods, but it is a legitimate service that you can use to locate items to sell.
What proof do I have? Prior to going in a different market direction, I used SaleHoo since 2013.
SaleHoo allows you to be your own boss and schedule your own hours, which is something that all of us want. Despite the fact that the drop shipping market model has evolved over time, you will still make a lot of money from it.
If you want to be your own boss or just want to supplement your family's income, I know that it is possible, but it will require some work, okay?
I can assure you from personal experience that SaleHoo is definitely NOT a scam. It provides a real commodity for a yearly fee of $67 which, in the grand scheme of things, is nothing!
SaleHoo has also been mentioned on MSN, Forbes, CNBC, and Inc.

I wish I had the resources to assure you that SaleHoo would be beneficial to you, but that is just not true. The best way to find out is to sign up for the service and determine whether or not it is worthwhile. You can do this by clicking on the button below …

What are the opinions of others on SaleHoo?
---
I spent a few hours on the internet reading other SaleHoo feedback and complaints. SaleHoo has mixed feelings about these ratings, both positive and negative.
Here are a few examples of constructive SaleHoo feedback: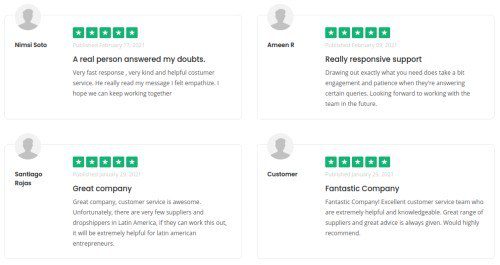 Here are some of the negative SaleHoo reviews: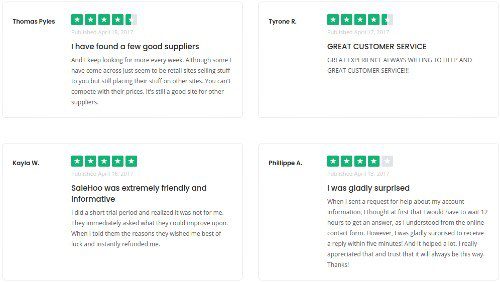 And here are a few comments from various forums …
"They try to help, but they couldn't find me some drop shipper who deals with name brand open mobile phones, which can be depressing after a while," Carolyn Gaza says. (Best Company commenter)

"I've seen it and don't think much of it," Selfless Marketer says. It's very difficult to find goods from which you can make a significant profit." (Warrior site commenter)

"I may admit that I tried SaleHoo for a while and was not impressed," Carol Smith says. So, I was on the lookout for something to resell on eBay. I hunted for weeks and couldn't find anything. If you want to sell on eBay, I wouldn't suggest it." (Warrior site commenter)
What Is SaleHoo and How can drop shipping make me money?
---
Once you've signed up and set up your account, you should start looking for things to sell right away. When you've found a product you'd like to market or a partner with whom you'd like to collaborate, email them directly to put an order. Each supplier's website contains important details such as approximate delivery times, minimum order sizes, and so on.
It's critical to determine whether you want to drop ship goods directly to your customers or buy them in bulk or wholesale and ship them yourself.
Here's how the two approaches work:
Drop shipping is where you sell an item first and then put an order with the retailer you've chosen. The item is sent directly to your client by the retailer. This approach prevents you from seeing or touching the items.
Bulk/Wholesale on the other hand is when you buy the goods in bulk from a retailer up front. The item is then delivered to your home or warehouse by the retailer. You market the item online and send it to the customer directly. This approach is more difficult, but it usually results in significantly higher profit margins.
Is SaleHoo a secure site?
---
Any supplier listed in SaleHoo's directory goes through a rigorous inspection process to ensure that no illegal operation or Chinese counterfeiters are present. This means that the retailer is a legitimate business supplying genuine goods.
In addition, each US supplier in SaleHoo's directory has a Better Business Bureau (BBB) ranking. The Better Business Bureau is a non-profit agency that monitors corporations and conducts disciplinary action against those who engage in fraudulent or immoral business practices.
Is it possible to make money drop shipping with SaleHoo?
---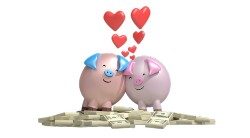 If you're still reading this SaleHoo review, you're probably curious to see if their service will really help you make money.
Yes or no is my personal reply to this question!
It all depends on how much of your time you bring to the table really.
The number of people who buy online is increasing, which is good for those who sell online. There is a fierce competition, and the market is quite busy, with thousands of vendors selling the same products. But that doesn't rule out the possibility of grabbing a piece of the pie for yourself.
For those who are having trouble locating goods to sell, a service like SaleHoo comes in handy. SaleHoo has millions of brands available for you to sell. They provide you with tools for analyzing market dynamics and other market research tools.
Profit margins differ depending on factors such as commodity and niche availability, as well as competition levels. No one can say or forecast how much money you can earn.
Fees are not part of the benefit margins above (e.g. eBay or Amazon fees, drop shipping fees, payment processing fees, etc.).
Google AdWords (a free Google tool) is a great place to start your analysis and see how competitive your keywords are.
How quickly will I begin selling?
---
You will automatically begin working with suppliers after creating your SaleHoo account. You may not have to make an initial investment for drop shippers (e.g. no need to buy in bulk, the minimum order quantity is a single unit). Furthermore, over 80% of vendors export globally.
How far does SaleHoo set you back?
There are two plans available at the time of writing this SaleHoo review:
US$67 a year (access to SaleHoo for one full year, requires renewal every year).
For a one-time fee of US$127, you can have unlimited access (most popular choice).

Both of the plans mentioned above grant you access to the directory's 2.5 million items and 8,000 suppliers. There are no variations but for the price.
You get access to their supplier list, market analysis laboratories, members forum, and personal email help when you buy a membership.
You can use any regular credit card or PayPal to pay for the subscription. If SaleHoo does not meet your standards, you will get a full refund within 60 days of purchase.
Is it possible to cancel my SaleHoo account?
---
Yes, you can cancel your membership and get a full refund if you do so within 60 days. Once the 60-day period has expired, you will not be entitled to obtain a refund. Send an email with your receipt number to support@salehoo.com to terminate your account. You should still contact them at 1-888-881-8703 to speak with them directly.
How to get the best SaleHoo results?
---
I want this SaleHoo summary to be the most comprehensive, go-to resource for anyone who has questions about SaleHoo. As a result, I'm going to share some of the techniques I use to achieve the best results with SaleHoo.
Before buying goods, you can first familiarize yourself with how drop shipping operates (e.g., measure the expected fees). My recommendation is that you go through all of the manuals in their seller training center to get a better understanding of how SaleHoo works.
Make a list of your product suggestions as well as the vendors with which you wish to collaborate. For each commodity you choose to market, the general rule is to find at least two to three vendors and compare prices.
Once you've narrowed your search, post questions and solicit comments in ecommerce forums to see what other users have to say.
This last point cannot be emphasized enough: just because John Doe has had success selling video games does not guarantee that you will have the same success. You're in this industry to make money, so set yourself apart from the competition by doing your own thing. If you're certain you're ready, list your goods and try to sell as many as you can (marketing, marketing, marketing).
Support and Resources for SaleHoo
---
Phone, email, Twitter, and live chat are all options for contacting their customer service staff. Monday through Friday, from 9 a.m. to 1:30 a.m., live chat support is open. You should contact them by phone at 1-888.881-8703.
SaleHoo has a number of useful features, including a common market analysis lab, seller training center, community forum, and an ecommerce blog devoted to assisting you with your online sales.
Because of the quality of the service and the large number of people who use it, you would not need to contact the help department on a regular basis due to the simplicity of the operation and the amount of available services. I've contacted their customer service staff three times so far.
For example, I was interested in selling remote control cars. As a result, I called their customer service department for additional assistance. The customer service agent suggested some vendors and gave good advice about how to boost sales, which is useful for some sort of business model, not just drop shipping.
Pros of SaleHoo
---
Full access to their wholesale directory, which has over 8,000 checked vendors and 2.5 million goods.
There are no start-up charges, except for the subscription fee (inventory is not purchased upfront).
Any supplier listed in the directory goes through a rigorous inspection process that weeds out Chinese counterfeiters and scammers.
If you are unhappy with SaleHoo, you can return it for a refund within 60 days of purchase.
It's easy to find goods to market and manufacturers with which to collaborate.
Cons of SaleHoo
---
There are no search options for locating suppliers in particular areas (e.g., no search method for finding suppliers in the United States, Canada, the United Kingdom, and so on).
Certain items are overpriced and can be found for less on eBay and Amazon.
You pay $67 a year (or $127 for a lifetime membership) for a provider list that you will eventually search on your own.
The Often Asked Questions – Drop shipping for money!
---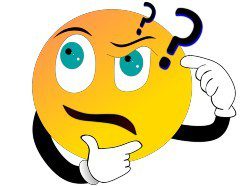 What is the purpose of SaleHoo?
Anyone that sells merchandise either online or in person.
I'm looking for SaleHoo discounts, but I can't seem to find any.
There are currently no SaleHoo coupons online. Anyone promoting a SaleHoo coupon is most likely trying to get you to click on their affiliate page.
Is SaleHoo a good deal?
Yes, if you can get some meaning from it. Trying out the service is the easiest way to find out.
Are there any other SaleHoo alternatives worth considering?
Worldwide Brands, as far as I am concerned, is the perfect alternative to SaleHoo.
Summary of the SaleHoo Review
---
In short, SaleHoo is what you say it is. A great option for those who are just beginning and don't want to risk wasting a lot of money. Their service is one of the best options to sourcing from unknown or untrustworthy Chinese suppliers.
Instead of spending time searching for goods to sell, a service like SaleHoo helps you to spend more on other facets of your market. SaleHoo is an excellent investment that usually pays for itself easily.
Do I think SaleHoo is a good idea?
---
I suggest giving SaleHoo a try if you don't mind paying for a wholesale directory. If everything else fails, you'll at least be able to get your feet wet and develop business ties and relationships with suppliers.
For those who are happy seeking vendors on their own, have a bigger budget, and sell mostly on third-party marketplaces like Amazon and eBay, a service like SaleHoo is however not recommended.
You can only use SaleHoo if:
---
You want to start a drop shipping company that allows you to purchase goods in bulk.
And don't have enough patience to do your own research on vendors.
You are unable to locate goods to sell.
Or you want to sell on your own website rather than on a third-party platform (e.g. eBay, Amazon, etc.).
You know how to do market research.
If you don't want to use SaleHoo, don't:
---
You are not interested in paying for a subscription.
You primarily sell on eBay and Amazon marketplaces.
You're not confident in your ability to operate a drop shipping service.
You want to sell famous goods that are already being sold by a lot of other vendors.
You're still unsure about SaleHoo and how it does.
Did you like this review? If yes, don't keep it to yourself, your Twitter followers might like to read it as well. To share it with them, simply log onto your Twitter account first, and then click on the bar below …
How to Make Money in Drop Shipping – A SaleHoo Review 2021 – #dropshipping #Shopify #ebayseller RTplz
Click To Tweet
Thanks for doing that! 🙂
How do you get started making money drop shipping with SaleHoo?
---
To join SaleHoo, press the yellow "Get Started Now!" button below, choose a contract, and complete the sign-up process. You can pay through a credit card or by PayPal. There is also a 60-day money-back guarantee if you are unhappy with the operation.

Are you already making money in drop shipping? …
---

We would like to hear from you. If you have any experience in making money drop shipping, either with SaleHoo or in any other ways, please make sure to write a comment below. Thanks for reading this review, and if you enjoyed it, please share it socially.
If you would like to have an article posted on this website and gain very useful back-links and a great exposure to your own website and products / services, please visit "Write for Us" to apply.