Successful Social Media Hashtag Campaigns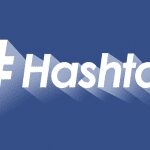 Successful social media hashtag campaigns can be a terrific weapon for your marketing efforts.
If you are familiar with Twitter and use this social network regularly, you know what a hashtag is. On the other hand, for those who do not "chirp", this term may be totally unknown. In short, a hashtag is a marker (#) that allows Twitter users to give additional context to their message. Because social media is restricting our messages, known as Tweets, to only 280 characters and spaces, the hashtag is especially useful.
But the hashtag covers another much more useful interest as part of a digital marketing strategy; that of transforming a discussion topic or a phrase into a hyperlink that allows, after clicking on it, to find all messages containing the same hashtag. With its success on Twitter, the hashtag quickly spread to other social networks like Instagram, Google + and even Facebook.
Successful social media hashtag campaigns
---
A hashtag can also reveal a formidable weapon in a marketing social media campaign to create a temporary community, create a buzz or start a discussion on a given topic. This slideshow from Wishpond offers us 3 ways to use it.
1. The "brands and hashtags of the campaign" in the digital strategy
---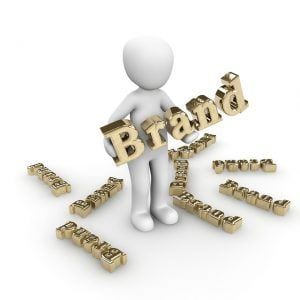 These are hashtags used to promote a brand or campaign by reinforcing branding or social media exposure.
Example of brand Hashtag: Kitkat
The chocolate bar brand uses the hashtag #HaveABreak, which is in fact their slogan.
Using this method, this hashtag on all social media, it is subject to a "Kitkat community" with it interacts regularly.
Campaign hashtag example: Home Depot
As part of a photo contest for the launch of college football in the United States, Home Depot has launched the #HDgameday hashtag on Twitter and Instagram. Internet users who wanted to participate in the campaign posted their picture on the social media of their choice with the hashtag.
2. The "Trending Hashtags"
---
These are the most popular hashtags of the moment, the ones that you can find on the left of your news feed from Twitter's homepage.
These are based on user search volumes and can change very quickly.
One way is to apply the technique of Newsjacking, where you could seize the opportunity to use one of these hashtags in order to get maximum visibility and exposure on social media .
Example of Hashtag trend: Oreo
A past expert in real-time marketing since his Superbowl stunt last year and the tweet on #Blackout, Oreo's marketing team was also famous for the birth of George, the son of Prince William, surfing the #RoyalBaby hashtag and creating a resounding buzz.
3. The "Content Hashtags"
---
These are the most used hashtags, which I use in my messages to give them a semantic value. I use them to give more visibility to my publications. For example, on @biz_tips, I regularly have hashtags like #marketing, #BizHour, #Content or #SEO because these are my favorite themes. When someone performs a search using such terms, he / she is therefore likely to fall on some of my tweets, thus giving me some extra exposure.
Now that we know how to differentiate the various successful social media hashtag campaigns, it is important to have a program in place. Some kind of calendar for the various tasks that you need to perform on a regular interval so that you fully benefit from your social media marketing efforts, all through the year. So this will be our next task.
How to create an editorial calendar for your social networks?
---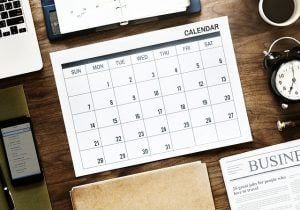 To be successful on the social networks and take full advantage of these communication tools, it is highly recommended that you create an editorial calendar.
Its objective: to allow you to have an overall vision of the content to be prepared for the year, to deliver the right message at the right time.
I am going to share with you my personal method to help you create your own social media editorial calendar simply and efficiently! You do not need to copy it word for word, but it will give you some ideas to create your own based on your schedules and needs. So, here we go…
Step 1: Create a complete editorial calendar
---
To create an editorial calendar, you will have the choice between a spreadsheet such as Excel or Google Sheets, or a tool like Trello. It's up to you to choose the tool that you are more comfortable working with. I personally use Google Sheets.
The important thing is to devide your table in months and weeks. Complete your calendar for the whole year. Even if you are not able to predict 12 months of publication, it would already be done!
Not to mention that it encourages you to complete it as soon as you have an idea or you are aware of an important event to come.
In addition, do not forget to create a calendar by social network.
Step 2: List events and holidays
---
Once this database is created, note the holidays and all the events related to your professional activity.
By events, I mean:
School holidays
Religious holidays (Christmas, Easter, Rosh Hashanah, Passover, Eid Al-Fitr, Eid Al-Adha …)
Business celebrations (Valentine's Day, Mother's Day, Father's Day …)
Trade shows or conferences related to your activity
International days, also related to your activity
Also think of integrating internal events: anniversary of your company; acquisition of another company; launch of a new product / service;  participation in an event …
Finally, do not forget to add the articles of your blog, which you will have to share on your social networks.
Step 3: Identify the themes of the contents
---
Now that you have a work base, bring your marketing team and sales people together for brainstorming. To define the topics to be included in your editorial social media calendar, you will need to consider the needs and expectations of your buyers persona; the seasonality of sales and, of course, the events you have listed beforehand.
Also identify the goals of your business. Why is it present on social networks? Is it to strengthen customer loyalty, acquire leads, manage your image or all 3 at the same time?
Now that everything is clear, ask the teams to come up with their content ideas.
However, specify that you have to balance the themes between self-promotion and useful content. It is recommended to provide an 80/20 split between information and promotion of your company, its products and services.
Step 4: Generate topics for each theme
---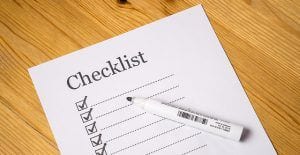 Once you have your themes, list topics.
Try to find ideas that fit perfectly into the buying process of your prospects. Think about contacts, leads and customers. Each profile must be in the editorial line of your social networks.
Next, rank the topics according to their theme and the target buyer persona. Ideally, you will need to place different content each week. It is important to present only one theme per week so as not to overload the readers' minds and build loyalty.
For example, include a Theme A topic for leads on Tuesday, and then an idea for the same topic that targets customers on Thursdays.
Each week, you can also decide to target a specific audience, with a topic related to the season or event of your company.
Result: your community management strategy is becoming more relevant!
To find your way around, use a color code by theme and / or buyer persona.
Step 5: Develop each content
---
Now that you have the topics and you know when to publish them, you need to determine the format of the content. Indeed, according to the social networks and your objectives, you will be able to reduce each subject in the form of text, computer graphics, image, video, etc.
It is also a good time to plan the content to be delegated to various freelancers and those for which you will need to acquire rights.
Anticipating the publication of its contents thanks to an editorial calendar makes it possible to optimize your social media strategy.
Thanks to this schedule, you are sure to keep the rhythm all year long; to increase the engagement of your subscribers and to recruit new ones every day.
If you wish to learn more about starting your own online business from home, click on the banner below …

You might also like to read the below articles that I have selected for you:
And remember that you can subscribe to my newsletter so that you will be instantly notified by email when a new article is made available for you to read. Just follow this link ~~> Subscribe to my Newsletter!
Thanks for reading
---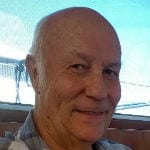 I hope that you enjoyed reading this successful social media hashtag campaigns' article. If you have any experience on the subject we would love to hear from you. And, if you have any questions, please use the box below and I will respond as soon as possible. If you enjoyed this article please share it socially and leave a comment below, I will highly appreciate it!
I am a Premium Member of Wealthy Affiliate, where I have learned how to share my passions. I am inviting you to join my team and learn how to become successful in business and retire early. It is 100% FREE to join, learn and earn! Click the button below and I'll see you on the other side.
 Easy to Retire – Copyright © since 2017 to date!