How to Earn Money with a Website – 33 Great Ways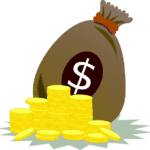 To earn money with a website isn't out of the question. Everyone is capable of achieving this.
It's possible to turn a hobby blog or website into an income-generating asset with a little luck and effort.
In order to keep your website online, you may need to be able to pay for the minimum costs of a domain name and web hosting. However, you can have all this for FREE here: My FREE Website!
Supplementing your income is possible with a website of your own (and then earn some more money).
Please bear in mind that the strategies listed below range from passive and easy to quite difficult and time-consuming (so make sure you pick something that suits your site and lifestyle preferences).
How to Earn Money with a Website – 33 Great Ways to Make Money … reTweet Please #makemoneyonline #EarnMoneyOnline #earnmoneyonlinefromhome #earn
Click To Tweet
Let's Begin With the 10 Most Popular Ways to Earn Money With a Website
It's important to keep in mind that you can begin building your own website for the lowest possible cost, if you don't already have one and plan to monetize it. However do not go for a free website like Blogger.com, yes they are free but you don't really own your website as Google could shut it at any time.
Also, all those so-called free websites like Shoppify, Wix, Weebly, etc. are not free at all and can become very expensive. Indeed, the ONLY free website builder and hosting that I know of is offered by LeadsLeap.

How to Make Money from Your Website in the 10 Most Popular Ways …
---
It is not very easy to make money from your website. Your best chance for getting started is by following one (or more) of the ten ideas listed below.
1 – Affiliation Marketing (.. and Affiliate Links)
---
A good example of a successful affiliate website is MyLeadGenSecret.
If you want to monetise your website or blog, affiliate marketing is one of the most popular (and simple) options. Statista predicts that by the end of this year, companies will spend $8.2 billion on affiliate marketing.
Find a product that you like and would recommend as a starting point. Visitors to your website and email subscribers will see your endorsement of the product and be happy to purchase it. They'll click on your affiliate link and make a purchase of the goods or service that appeals to them (while you get a split of the sale price).
For example, a fee could be between 30% and 70% of the product or service's total cost.
Because of the split, for example, you'll earn $50 for each customer who buys a $100 e-book through your link. This is a fantastic price!
Do You Sell Promotional Items?
2 – Pay-Per-Click (PPC) Advertising (Google Adsense)
---
In Google search results, AdWords adverts appear at the top.
Publishers can use AdSense to gain access to Google's vast advertising network so that other marketers can advertise on their website. This works in the reverse manner.
The most appealing aspect of this approach is that it is so straightforward.
Upon signing up, Google will begin providing relevant advertising to your site by putting a small piece of code on your site. It's possible that Google AdSense will begin to display your visitors advertisements for cat food, dog training, and other things if your website focuses on pets.
Whenever a user clicks on your ad, you receive a payment from the website. Incredibly, it's that easy!
There is a range of $0.50 to $5 for each click you get. It is possible to make hundreds of dollars every month if your website obtains a large amount of visitors, which may be a problem as you begin.
Otherwise there is a Pay-Per-Click widget at LeadsLeap that you can incorporate into any website or blog that doesn't require any minimum traffic to be approved.
The most recent Terms of Service should be familiar to you before applying. Because of Google's strict policies, it's difficult to be approved (and to remain so).
Again, your best bet would be to get the free Pay-Per-Click widget from LeadsLeap and incorporate it into any website or blog and you will not have to worry about a minimum traffic to be approved.
3 – Sell Ad Space on Your Website to Earn Money
---
Getting Google AdSense on your website is merely one option to make money from internet advertisements.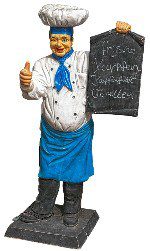 Alternatively, you could simply sell your own ad space to companies interested in sponsoring a variety of blogs. You can define a price for each location, such as "$xxx per month for sidebar banner adverts., like here.
It is possible to earn money dependent on how many people visit your site. For the most part, it's expressed as a dollar amount per thousan impressions (or CPM). It might be referred to as a CPM of $5. The ad cost is $500 if the website receives 100,000 views per month.
It's possible to charge up to $5,000 per month for simple banner ads when your site gets a lot of traffic from a variety of sources. Unfortunately, without a significant amount of visitors, you can't reasonably expect to make any money from your site.
Selling ad space directly from your website at a simple straightforward fee is another popular strategy. In exchange for being paid in advance at the beginning of each month, you just establish a price (based on what you believe it is worth in relation to what the competition may charge). AdSense, on the other hand, charges a price every click, however this is often a set amount.
In what ways may I tell my visitors that my website is selling advertising space?
If you're selling advertising space, BuySellAds is your best bet.
4 – Make Your Own Digital Product and Market It (E-Book for Example)
---
Selling your own digital products is the best way to make the most money per sale.
A lack of middlemen or anyone in between you and the buyer means there is no 'cut' to take.
This technique appears to be straightforward because you can just sell these items on your website and receive your payment quickly. Unfortunately, things aren't always as simple as they appear.
It requires a large amount of time and additional resources to produce high-quality, well-made things (like design, content, etc.). There are additional 'hidden costs,' such as the amount of time spent and the number of contractors with whom you must communicate. Payment gateways, delivery, and taxes are all issues that come up when you try to sell your own products online.
Not only that, but for your product to have a good conversion rate, you'll also need a well-designed, persuasive landing page.
5 – Accepting Donations from Visitors
---
Do you have a vibrant online community but only a small number of unique visitors each month? All you have to do is ask for a donation from your audience. Online users are always ready to help you maintain the quality of your website or blog.
You won't get rich accepting one-time gifts, but you may be able to cover short-term expenses if people like what you have to say and want to support your path. So, if you like to help maintain the quality of this website, please click on the "Donate" button below.
It takes about ten minutes to add modest donation buttons to your website using PayPal, for example. Using these buttons, you may easily recoup the costs connected with running a well-maintained blog, such as web hosting, new product development, market research, and so on.
If you need help setting up your PayPal "Donate" button, please contact me at: yourbiztips@gmail.com
6 – Sell Sponsored Posts (…but with a Nofollow Tag)
---
Increasing the amount of visitors to your website is a common approach for increasing revenue.
It is possible to make money from your hard work after you have established a loyal following and a steady flow of visitors to your website.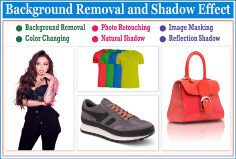 For example, many companies go out of their way to locate websites that will publish their sponsored content. This form of "native advertising" is effective since it looks to be relevant and transparent to the main content of your website.
An 'advertorial,' which is a hybrid of editorial material and paid advertising, is another way to provide a product evaluation for a business. An advertiser would be thrilled if you were to review and promote their app on your website, which focuses on the latest iOS games for iPhones and iPads.
This has the potential to be a win-win situation if handled correctly. You may lose all of the goodwill you've worked so hard to acquire if you do it badly with irrelevant or inauthentic site content.
It is important to generate leads for other businesses in order to help your own company grow.
7 – Get Referrals From Other Organizations
---
Getting new customers to inquire about their products and services is the lifeblood of any business.
It's hardly surprising that they're always looking for new ways to create leads to help them grow.
As a case study:
Suppose you run a website that teaches people how to improve their arithmetic skills. There are a lot of online colleges that would really benefit from your reader's contact information (such as their email address or phone number).
As a matchmaker, you're bringing together two parties that can benefit from one other. It doesn't matter whether or not your reader ends up purchasing their product, as this is identical to how affiliate marketing works. There is nothing more important to them at this moment than an introduction.
What Resources Do I Have for Discovering These Types of Deals? …
8 – A "Mailing List" Should Be Set Up
---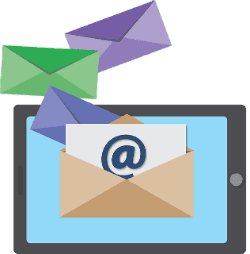 You'll come across those who believe that "the money's in the list" if you study blog growth advice for any length of time.
When people talk about your email list, they're talking about your most loyal fans. As many first-time site visitors as you can turn into die-hard fans eager to keep up with your latest work or content is the goal.
A long-term approach, maybe, but you won't be rich in a day or two. However, it is one of the most effective long-term tactics for profitably transforming your blog into a full-fledged, money-making business.
The importance of creating relationships with your followers cannot be overestimated. A great way to start is to provide useful information or free support. One of the fastest ways to harm your long-term goals is to violate people's confidence by sending them unsolicited offers.
More about it here …
9 – Create a Website for Online Shopping (Hard Work Is necessary)
---
Creating a website doesn't have to be all about the content. They can focus on products or tools that are available online.
Remember that …
Over a million e-commerce sites or online merchants exist today. Make sure yours has a specific niche, a detailed strategy, and cutting-edge marketing techniques to make it stand out from the crowd.
A Profitable Online Store/Shop Is What I'm Looking For! …

10 – Your Website Can Be Put Up For Sale – (Create, Sell, and Reinvest) …
---
Even if you don't believe it, your website will always have a market.
With that in mind, it suggests that you might potentially make some quick cash by selling your site to someone else once you've built up an audience (or sold some things or incorporated advertising on your site).
How lucrative it is is impossible to ignore. Selling a website for $5,000 – $10,000 (roughly 12x – 22x monthly income), for example, could be an option if your website generates $500 in advertising revenue each month.
As frank as I can be, I don't normally suggest to my readers that they create their website or blog with the intention of selling it later on.
It's also possible to offer pre-made websites. You can still make some moneydespite the lower cost of them.
What are my options for selling my website?
Some of the most common methods of making money from your website have previously been discussed.
However, we are only scratching the surface here.
Listed Below Are 23 More Methods to Earn Money from Your Website …
---
There are a few that aren't exactly like the ones above, but they're nonetheless interesting.
11 – Text-link advertising (not recommended) can be sold
There is still a considerable need for text-based links in advertising (believe it or not). Google's Terms of Service, on the other hand, forbid this (which means you run the risk of getting penalized).
The "nofollow" tag is all that you would need to avoid it.
12 – For those who don't want to use AdSense, Infolinks are a fantastic alternative
There are some drawbacks, including the fact that they don't perform well in terms of conversion and that the cost per click is low.
13 – An alternative to Google Adsense
If you're looking for an alternative to Google Adsense, consider monetization widgets.
14 – Create advertising for RSS feeds
They're exactly what you'd expect them to be. An RSS feed's ad space is available for purchase.
15 – Write website content to earn money
It's usually a good idea to charge for some of your best work if you're generating something that people can't get enough of. Remember that sometimes individuals aren't going to pay you right now. Instead, focus on growing the number of people who come to your site.
16 – A private forum or one-on-one coaching sessions can be launched at this point
Most of us have unique talents that we can put to good use by others. It's easy to help people and earn money by setting up a simple forum or class advertised on your website or blog.
17 – Creating a job board
It's simple and straightforward to earn extra money by putting up a job board on your website.
18 – Try consulting
Other 'passive' income streams, such as consulting, can take time to develop, but you can earn a lot of money quickly by offering your services. You can use email, a forum, or even Skype to deliver these services.
19 – Hire Me
Set up a page on your website that says: "Hire Me". It's also a great opportunity to showcase your freelance work on your brand-new website or blog. To increase your chances of landing a job, bring in examples or proof of previous work.
20 – Renting or selling internal pages
You would be surprised at what people are willing to rent or pay for when it comes to selling or renting internal pages.
21 – Pop-up or pop-under windows for rent
Use pop-up or pop-under windows to display advertisements. We know that op-ups may be a real pain in the neck. They are, however, an additional simple means of fast generating cash. A much less annoying and more converting form of pop-up window is the exit window that appears only when the visitor is leaving your website.
22 – Content locking
If a visitor does not make an action to unlock the content, which we call "content locking". It is similar to "hiding or protecting content." You may, for example, ask them to make a little donation or click on an advertisement.
23 – Audio ads
Advertisements that use display audio are relatively new, but they're growing in popularity.
24 – An e-book is a no-brainer
E-books can be found on a wide range of websites. It is easy to make and sell your own cookbook if you have a recipe and cooking website. It is also a great idea to offer a free e-book to thank your website or blog reader for their visit.
One that is very attractive and useful is the bestseller which you can get for free here: the "One Signup A Day Strategy". You can even download it and distribute it for free as a thank you to your audience.
25 – Organize a conference
If you have the time and resources, you can organize a conference around your website. It might be time consuming but it could be worth it.
26 – Offer a teaching program
As an alternative to selling your own products, you can also start a teaching program.
27 – Webinars
It's not a bad idea to host paid webinars, which is a combination of consulting via material and teaching.
28 – Create a membership site
Another way to earn money, which is on the 'info business' paradigm that generates recurring revenue is to build a membership website.
29 – Coupons and discounts
People are continuously looking for discounts and promotional codes for everything from clothing to holidays. So, why not provide coupons (with affiliate connections). In return for identifying and providing a valid one, you may be eligible to get a share of the money.
30 – Hosting polls on your website to earn some extra money
Make use of polls on your website, even though it's a bit of a stretch to believe; But, you never try, you never know, right?
31 – Content writing
You can easily make $20 to $30 per 500-word article you create for other businesses or individuals.
32 – Translations
Since many firms prefer to have their websites translated by locals, there is a great need for fluent foreign language speakers. You can find such a service on Fiverr.
33 – Advertise on your website
Make money by charging users to list their businesses on your website or blog, or to become subscribers to the page.
And finally …
My favorite way to learn is to simply copy and improve on what others are doing.
---
Would you like for your articles to be shared on this website? Then please read the conditions here ~~> "Write for Us".
Thanks for Reading "How to Earn Money with a Website"
---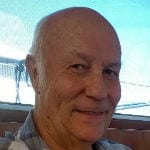 I hope that you enjoyed "How to Earn Money with a Website".
Affiliate Marketing is my full time income and it has become my favorite way to earn some money with my website.
Should you have some recommendations to make concerning this particular article, or any other money making ideas, I would be happy to know about them. And, if you have any questions and wish to have an answer, please make use of the comments box below. I mostly respond within 24 to 48 hours.
If you found this tutorial useful, please share it socially and write your valuation as a comment below, I will be most grateful!
Sponsored Ads: