Is The Money In The List? – 5 Good Reasons Why You Should Have One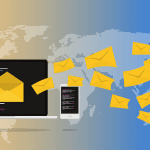 Is the money in the list ?  What makes e-mailing so important to your business ? Why should we consider building up a prospects' or customers' list ? So many questions that I will attempt to answer for you in the following 5 good reasons why you should build your mailing lists.
You might be surprised to learn that on the Internet, 90% of your sales will come from your mailing list. Indeed, e-mailing is simply the key ingredient to move from visibility to sales!
So, is the Money in the List ?
As our American friends say, your mailing list subscribers are the people who have shown a deeper interest in your business. Your mission is therefore to treat them with care!
And if you get there, turning your visitor into a prospect, then your prospect into a customer, the e-mailing will naturally lead you to the sale!
Let Me Explain Why Your List Equals Money!
What makes e-mailing so important to your business?
1. To Capture the Data of Your Visitors
---
Your visitors have just discovered you through your site. In your opinion, are they ready to buy your products or services immediately?
Unfortunately no ! In most cases, they will probably find your site great, read one or two of your blog posts and then leave … And it's over! Unfortunately, they will never come back! In general, 80% of visitors to a site never come back. Because, even if they could read interesting things or appreciate your design, they will eventually forget you!
Here is a question for you: you have certainly visited many websites or blogs while surfing, right? How many of them you have bookmarked because you found them very interesting and want to come back to them later as you are not ready yet? Or you are too busy right now? And how many of those sites have you really come back to? 
But, if you were to be asked to fill in a form with at least your e-mail address, you would have received several e-mails to remind you about it, until you purchase or opt out.
So you really need to capture their e-mails to keep the relationship with them.
I'd like for you to watch this excellent video which will show you all that you will get from your TrafficWave Autoresponder for your list building ⬎
2. Because You CANNOT Sell on First Visit
---
After a first discovery of your site, your visitors need to know more about you, your business and your expertise before buying anything. In short, you need to earn their trust!
The goal of your e-mailings is therefore to bring value to your readers, to share the best possible content, to convince them that you can provide a solution to their problem! In short, that you are the right person!
Some customers will probably take 3 months, 6 months or even a year to decide. So, you must at all costs maintain a contact so that they remember you at the very moment they are ready.
How?… By e-mailing!
3. Because E-mail is Used by ALL
---
How many of your friends use social networks every day? If you are sincere, little, right?
How do you think you can reach people who do not use social networks intensively, and who do not even have a clue what the acronym RSS stands for, let alone how does Twitter work?
You guessed it… by e-mail
E-mail is the key to access first of all those who are not at the forefront on the issue of social networks. But the e-mail will also be crucial for all those who use them (if they use social networks, they also use e-mail!).
The e-mail is used by ALL. Even those who are a little "technophobe" normally get along well with e-mails 😉
4. Because it is at Work and at Home!
---
If, unfortunately, one day Google downgrade you in its search results, what can you do then?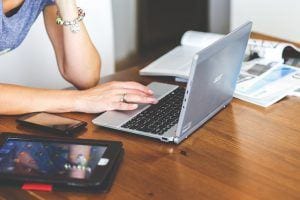 Crying and still crying!
With your e-mail list, you will have an asset where to start again.
And if your list is very large and very good, you can even afford the luxury of making a living without the traffic of Google! As an entrepreneur, you need to remain independent. 😉
An e-mail is more intimate and friendly: beyond the technology behind it, it is still appreciated by many to receive a letter sent by another human being. This will allow you to create a deeper and more personal connection with your visitor (if you use them well!).
NB: To do this, you will have to customize as much as possible your e-mails:
By putting your first and last name as sender (like John of Easy to Retire or just John Fagalde, rather than just Easy to Retire), your own e-mail address as an answer to (and not an e-mail address such as: contact@go-away.net), by signing your e-mails … You will give the impression to your readers that there is really someone behind the e-mailing that you sent them!
5. E-mail Marketing Does Not Mean Manipulating!
---
Presenting your offer more directly, does not mean to manipulate. Helping a segment of the population to solve problems is something positive. To understand the needs of a group of people and to provide answers to a problem is called MARKETING.
Marketing has changed, the consumer is smarter, more versatile and more informed: brands can no longer sell them anything that they don't really need.
And that's good. Through your e-mailings, you are just informing your subscribers of the solution that you offer. It's up to them to understand if it can solve one of their problems.
If you do not like to sell, do not do it. No problem, you still can present your offer with an attitude of "Take it or leave it.".
Do you have a problem with asking for money from your registrants?
If so, do not accuse e-mail marketing! You must solve your dilemma with money before continuing to move forward in your project.
For me, and all the other consultants, coaches, and many other professionals in the marketing field, dedicating hours of our time to move others forward so that they reach their goal and solve their problems, it is a service that gets billed.
In short, where is the problem?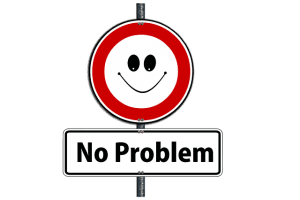 We are now far away from decades of intrusive, non targeted and disruptive advertising.
And above all, almost permanent: every day in all public spaces (in the street, shopping centers, cinemas etc.) and private, in your own home (radio, TV, internet) …
On the contrary, e-mail marketing is a marketing technique for which your visitor has agreed to receive some information from you, in order to solve a problem that THEY have.
Based on home delivery of valuable content! If these e-mailings are sent in a timely manner, with content 100% relevant to the reader's request, again where is the problem?
That said, do not hesitate anymore, get started right away!
If you'd like to learn more about e-Mail Marketing, I suggest that you follow the link to this excellent guide ➸ E-mail Marketing – Getting Started Guide
I am offering my readers a FREE mini eMail Marketing Course by e-mail: "The Money is in The List!". If you wish to register for it, just click HERE.
Thanks for reading "Is the Money in the List?"
---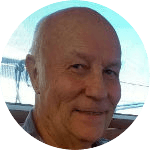 Is the money in the list ? After reading this article, hopefully you should have the answer to this question. If you have any tips on the subject we would love to hear from you. And, if you have any questions, please use the box below and I will respond as soon as possible. If you enjoyed this article please share it socially and leave a comment below, I will highly appreciate it!
 Easy to Retire – Copyright © since 2017 to date!