Is Crowd1 a Scam? – Is it an MLM? Is it Legal at All?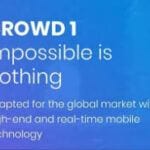 After hearing of this investment opportunity, you still ask yourself this question, "is crowd1 a scam?". Any wise investor will want to know how legit any business opportunity is before diving into it. And you have done very well to do your own research before getting yourself involved.
We all want to make money (more money, if possible) so we can keep up with our daily expenses. And I'm pretty sure you don't want to lose your hard-earned cash, that's why you are reading my Crowd1 Review.
Well, that's what this review on Crowd1 is all about. You will get to know about the company, its background, the products they offer, how much they charge for registration, and their compensation plan.
From the information you will get in this post, you will be able to tell if Crowd1 is a legit investment MLM business or another scam you should avoid.
So, if you have made yourself confortable and ready, let us begin then …
Crowd1 Review – Is Crowd1 a Scam?
---
Contents of this Crowd1 review …
1. About Crowd1
---

When I checked Crowd1's site, I noticed it has no information about the company owner or the people running the Crowd1.

Its domain name was registered as far back as 2007 as crowd1.com, and it was updated last year in October.  Stelios Piskopianos of Crowd1 Network Europe Ltd was listed as being the company owner in the registration alongside a Cyprus address.
Piskopianos appears to have a background in financial services, based on his profile on LinkedIn, where he described himself as …

He also works at Northfield Petroleum Limited (a private equity and investment firm) and AOS Fluency Limited (business process outsourcing) as a Finance Director. But there is no place on his LinkedIn profile where Piskopianos listed Crowd1.
As far as I am concerned, this already something that compels me to dig deeper, and to find out why. Why is it that Stelios Piskopianos does not want to be have any links with Crowd1 if it is his product? If it was so good, he should be proud of it and show it to the world, don't you think so?
Well, let's not come to conclusions too quickly and let see what I have uncovered further down the line …
2. Products offered by Crowd1 – Is Crowd1 a scam?
---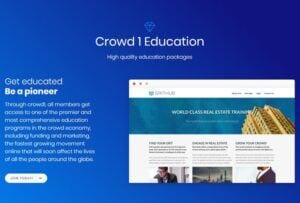 Currently, Crowd1 does not have any retail product or service to offer to customers. Affiliates on the platform only market different affiliate membership tiers.
Wow! Now, that didn't impress me at all, because this type of business model is typical to a pyramid scheme which is prone to collapse sooner or later, and for that matter as we know, is totally illegal!
So why would you want to to join such company? If you really want to find something to do that is legal and can earn you some proper income from home, full time or during your spare time, you would be better off having a look at ~~> My #1 Recommendation Here <~~, you certainly can't go wrong with it!
But perhaps you are already in the Crowd1 scam and want to find out more about, maybe how to get out of it, then yes, I invite you to read on as I may have the solution for you. But first, you may have to bear with me a moment as I have to continue my review for those who are interested in knowing more about Crowd1, okay?
3. Crowd1 Review – Compensation plan
---
To receive returns, affiliates with Crowd1 have to invest cash. "Owner rights" shares are in use to track and pay returns.
White – Receive owner rights shares worth 100 Euros when you invest 99 Euros
Black – Receive owner rights shares worth 300 Euros when you invest 299 Euros
Gold – Receive owner rights shares worth 1,000 Euros when you invest 799 Euros
Titanium – Receive owner rights shares worth 3,500 Euros when you invest 2,499 Euros
Please note that 1,000 Euros (EUR or €) at the time of writing this blog post was equal to about US$1,335.

As at time of writing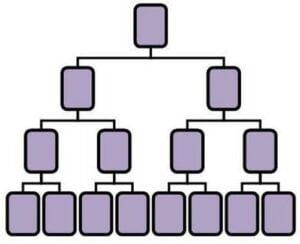 i. Residual Commissions
A binary type of compensation system is in use to track and pay residual commissions.
In this compensation structure or system, an affiliate in a binary team will be take place at the very top, which splits into its two sides, a right side and a left side.
In this binary team, there are two positions in level one. Level two in this binary team would then take form by splitting these two positions (in level one) each to form two positions, giving four positions in total.
Sponsorship by Crowd1 affiliates (either direct or indirect) are in use to fill the positions in its binary team, and there isn't any limit to the extent this binary team will grow.
Affiliates on this platform get a residual commission based on the generated investment volume on the two sides of the team in the binary structure.
Crowd1 uses points to track investment volume, which matches up with its investment tiers.
90 points for White
270 points for Black
720 points for Gold, and 
2250 points for Titanium
Residual commission is calculated through "one third balance" ratio. This ratio pays residual commissions based on the accumulated invested volume on the weakest side of its binary team.
The volume of the weaker side is matched against that of the stronger side of the binary team in triple, and affiliates get 10% of this volume (total volume amount) once the payable volume is counted.
To this point, nothing differs from your typical MLM (Multilevel Marketing) model which is still legal, as long as that the company has products to offer and is not only concentrating on recruiting more and more members, and encouraging them to do the same. Which is definitely not the case with Crowd1.
ii. Matching Bonus
Matching Bonus is paid to affiliates on residual commission earned by affiliates in their downline.
The unilevel compensation system/structure is in use to track and pay Matching Bonuses.
When a level one affiliate sponsors fresh affiliates, these new recruits are then put in place on the second level in the unilevel team of the original affiliate.
New affiliates sponsored by affiliates in level two are also put in place on the third level. The growth of this level is limitless.
However, the payable matching bonuses are capped by Crowd1 at level five. The number of levels an affiliate will earn a Matching Bonus(es) is dependent on the sponsorship efforts coming from the affiliate who will …
Receive the 10% match at level one (personally sponsored affiliates) when affiliates pay for a White tier then sponsor 4 investors.
Receive the 10% match at level one and level two when affiliates pay for a Black tier then sponsor 8 investors.
Get the 10% match at level one, level two, and level three when affiliates sponsor 12 investors.
Get the 10% match at levels one to four when affiliates pay for a Gold tier then sponsor 16 investors.
And get the 10% match at levels one to five when affiliates pay for a Titanium tier then sponsor 20 investors.

iii. Streamline Bonus
Streamline Bonus offers affiliates an opportunity to grow owner rights share returns. Company-wide sponsorship is in use to track streamline bonus. After affiliates join the platform, anyone who signs up after them falls in the affiliate's Streamline Bonus.
The "streamline level" corresponds with the money/amount invested by an affiliate:
3 streamline levels are allocated to White tier affiliates
8 streamline levels are allocated to Black tier affiliates
12 streamline levels are allocated to Gold tier affiliates
15 streamline levels are allocated to Titanium tier affiliates.
iv. The Bonus for Fear of Loss
These are sponsorship bonuses that are active during the first 14 days when a sponsored affiliate joins the company for the first time. An affiliate with Crowd1 can earn the following bonus within this period:
125 Euros when you sponsor 4 White tier affiliates 
375 Euros when you sponsor 4 Black tier affiliates 
1,000 Euros when you sponsor 4 Gold tier affiliates 
3,000 Euros when you sponsor 4 Titanium tier affiliates 
v. Gambling Residual
Affiliates can boost their company-wide of gambling revenue share(s) when whey sponsor other affiliates who will invest.
This Gambling residual begins at 5% as at the team leader rank (generate 500 pts in weak binary team volumes), and for Director and other higher ranks, it increases at 10% ( when they make 500k pts in weak binary team volumes).
4. Registration cost
---
The chapter you were waiting for I am sure, so let get on with it …
To become an affiliate with Crowd1, you will pay:
99 Euros for White
299 Euros for Black
799 Euros for Gold, and 
2,499 Euros for Titanium
So, at what level would you like to join? But if there was an opportunity to earn an income legally, from home, that was not an MLM, a Ponzi, or a Pyramid Scheme like Crowd1, and that was FREE to join, would you be interested in looking at it?
If your answer is yes then …

5. Review Video
---
Here is one of the YouTube videos that I found which recapitulates everything I have said above and could clarify a few things as well. Have a look anyway as I might have missed something of interest to you …
Enjoyed it? Nice lady isn't it? And very convincing too, but can you believe everything she is saying? Obviously she has some interests in Crowd1 and fiercely defending it.
Well, let's see how I feel about Crowd1, okay? …
6. My Crowd1 Verdict – Is Crowd1 a scam?
---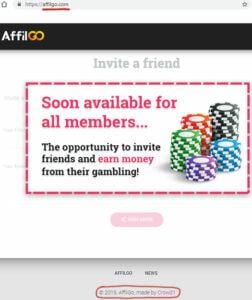 Let's wrap everything up about this investment platform in this section. The company claims external revenues are generated through online gambling; however, they go further to state that they are not a gambling or gaming company.
According to the company, what they do is to introduce their customers to 3rd-party providers offering opportunities for licensed gaming.
Regardless, Crowd1 does not state who these third-party providers are; thus, investing with them is quite dangerous. Okay, I am a risk taker but I know my limits, and this goes beyond my boundaries. Past that, to me is simply insanity. For this reason, and many other obscure points I have noticed, it is not something that I would go for.
Gaming or gambling is a business that follows strict regulations, and one needs to be careful since the company is refusing to provide vital information.
If the investment opportunity offered by Crowd1 is truly some kind of securities offering, then it must be registered/listed with the right financial bodies or authorities.
And from what I know so far, Crowd1 is not registered at all with any financial authority, and the company's only source of income is from investment made by newly recruited affiliates.
This business model adopted by Crowd1 and other similar investment opportunities out there, such as Xpirient, Dreams Digger, Greenox, and many other scams I have already reviewed, is not legit! No matter what the lady in the video above is saying, end of story.
You are welcome to go through all the scam programs I have reviewed so far. For that just click on the tab "Avoid" on the top navigation bar of this website.
So, "Is Crowd1 a scam?" …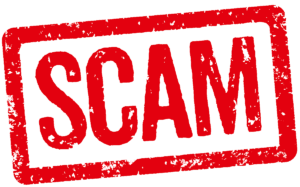 Not just Crowd1, but any business opportunity that fails to provide valid information about its owner or who is running the company, have no products or service to offer and depend on funds from new recruits as revenue.
Yes, Crowd1 is a scam! And my advice is that you stay away from this platform if you don't want to lose your money and end up with regrets. There are other legit investment opportunities out there that are totally worth your time and money, trust me.
So, if you come across an offer, please do your homework and look for the above information. If you can't find that, keep off. If you are not too sure, you can always ask me to look into it and I will more than happy to write a review on it. This is how we Bloggers and Affiliate Marketers hope that one day we will get these scammers out of business. So that the Internet will become what it should be in the first place … a place where all of us users can safely enjoy.
I sincerely appreciate the time and effort you spent on my review on Crowd1. Please, if you have any questions, comments or suggestions, let me know in the comments section below.
7. Taking Your Business/Investment to Another Level …
---
Now, I am sure that you have not read this far just for the pleasure of reading about Crowd1 and how a scam it is, right?
I am also sure that you landed on my website because you have heard about Crowd1 and wanted to know if it was something that you could do to make your ends meet, pay some extra bills, buy yourself a new car; or even find a way to create a steady income, etc..
So you wouldn't want to leave this site empty handed, you would have wasted your time for nothing, except that it would have saved you a few bucks now that you know that Crowd1 is not to be trusted.
So, if you want, I will show you what I have been doing for a couple of years that is earning me a full time income and from home, okay?
Have you heard of Wealthy Affiliate? Maybe, or not at all. Well, I suggest that you have a look at it right now and let me know what you think. I'll be here waiting for your comments!
There you can't go wrong, especially that it is free to join, learn and earn!

And then, feel free to share your ideas, suggestions or experience with us in the comment section. 
Thanks for reading this scam review on Crowd1 …
---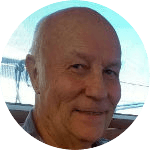 If you are looking for an honest way to make a living online, just like I have been doing for years, I recommend that you first learn more about Affiliate Marketing, it will cost you nothing. 
You can even start at your own pace if you don't have much time to spare. All you have to do is join my FREE Internet Marketing Training by clicking on the banner below …