How To Become A Successful Business Owner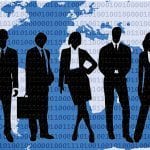 How to become a successful business owner is what we all looking forward to. It is something that can be developed by adopting the right good habits.
Motivation is what gets us going, but it is the habits that keep us going! See the difference?
You are probably, like many entrepreneurs, filled with motivation and energy to create and implement new ideas and strategies.
But, sometimes, you unwittingly fall back into old habits and this energy with which you started abandons you …
Because there comes a time when you no longer need more motivation. What you need are new habits.
Today, I'm going to give you 9 habits that will help you grow your business:
Ready ? Let's go !
How to become a successful business owner
---
As I have mentioned already, to become a successful business owner there are certain habits that you will need to acquire, develop and maintain. Do not worry, some of these habits that we are going to talk about, you probably already have them. It will then be a matter of developing them, and of course, to keep them.
So, here we are …
1. Create new content
You will surely have already realized: information is the new fuel of the century! People are looking for information first and foremost. How? Through "educational" marketing or content marketing, which allows them to learn about your sector.
The content is for your potential customers what honey is for bees! You then need to introduce, in your regular tasks, the creation of educational content to attract new customers. Whether it's blog posts, videos, podcasts, ebooks etc.
The question is, how often and how much of information you need to produce on a regular basis? Well, there are various schools for that. Personally, I try to maintain a rate of 2 to 3 good articles a week. Each one of them will be of at least 1,500 words.
You can read more about that here: What Is The Best Length For A Blog Post?
2. Systematize, Automate and Outsource
Do not systematically try to do everything alone! There will be a moment when you will have to delegate.
If you want to free yourself of the time to focus on the tasks that will really make your business grow, you will need to delegate some of the tasks (whether by outsourcing some services, using freelancers or hiring employees).
Focus on the tasks that really fit your area of ​​expertise. And for which you can bring value. Not for what you like doing or what you can do! But rather for the administrative tasks, installing software, redesigning your site, which might require the services of a professional, which you may not be. Instead, focus on your core business.
In the same way, if you repeat a task regularly, always look for ways to automate it. Ask yourself if this action cannot be performed by software or otherwise. And try to free up as much time as you can … without losing control of your business!
3. Always prioritize revenue entry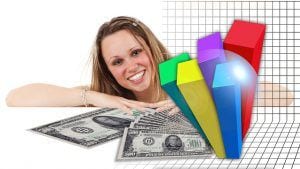 In fact, activities that bring you income directly must be your number one priority on your to-do-list. This may seem 100% obvious, but there are many entrepreneurs who, wanting to do everything, are always looking for new venues, new software, change the design of their site …
Of course, these activities are important but they are not a priority for the growth, or even the existence of your business. That's the difference! So, always prioritize the tasks that directly bring you money, those of your core business. If you need to complete an offer or call back a customer, do it right away.
Note: Among the tasks that are essential to your activity, consider investing in training. Constantly learn how to become a successful business owner, improve your knowledge to be a better professional and better serve your customers!
4. Introduce yourself to new audiences
Among these priority actions, always look for new ways to spread your marketing message beyond your usual audience.
Comment or write a guest article on new blogs, take part in new networking events, ask your subscribers to send your newsletter back to their friends, share your ideas or new products on social networks … Every week, try to reach an audience different from the one you usually speak to. But who remains of course in your target!
5. Keep in touch with your old customers
Those who have already invested in your business are the ones who are most likely to do it again. Statistically, it's 10 times harder to sell something to someone who does not know you than to a former customer. It is therefore 10 times more likely that one of your current customers will buy something from you again, than a new customer.
So, keep in touch with them. Send them regular emails.
And make them ambassadors of your brand! This will then facilitate your recommendation work.
6. Try new things and repeat what worked
If there is a marketing strategy or tactic that you have been thinking about for a while, get started! Don't keep it on the back burner any longer. Take action now, it might be the breakthrough that you were dreaming of for a long time, seating there, waiting for you to do something about it. What is the worst thing that can happen? That it does not work? You will then have new information! Because errors are above all additional information.
Try to regularly introduce new tactics into your marketing strategy, even if they are not always a success! You will never know what does not work or what does work, if you do not try. This is, of course, a great way to learn how to become a successful business owner.
Then of course, if something works, repeat it and introduce it into your regular tasks!
7. A successful business owner refreshes his/her website regularly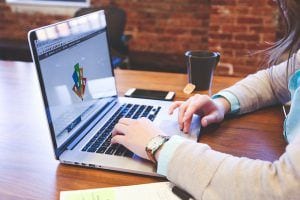 Your site is your # 1 tool on the Internet. It should be a constant generation of new contacts for your business. If you do not keep your site up to date on a regular basis, you will lose sales opportunities.
So be sure to periodically (every month / quarter …) check that the information on the key pages of your site or blog (sales pages, contact page …) are up to date and that your sales channel works!
Having an updated site is also a way to work on your SEO. The actualization of a site is indeed part of the referencing criteria for Google.
If you are not happy with your actual performance of your website or blog, do not hesitate to trash it and to create a new one. It is so easy and quick to create a new highly performing website nowadays. In fact you can easily create a free WordPress website (in minutes).
8. Monitor your performance indicators regularly
Regularly monitor each of your marketing activities to see if these actions are working or not:
Have you recently tested Google Adwords? Are you sure of your results? Is this campaign profitable or not for your business?
Do you know how many people visit your site every month? How many of them subscribe to your newsletter? Where do your clients come from (recommendations, social networks, natural referencing …)? Which sources bring you the most traffic?
Do you have on your to-do list to keep note that you follow the statistics of your online activity on a particular day of the week or day of the month.
9. A successful business owner disconnects!
Disconnecting to recharge your batteries is fundamental. Nothing makes you more unproductive than working endless hours! Schedule your free days and respect your schedules (except in case of emergency, but do not make these exceptions a habit.
By making your free time a sacred moment, you are limiting the time in which you can work. And by limiting this time, you naturally prioritize your tasks much better and you are much more productive! You work less, but better. And that's your ultimate goal, right?
Now, what about you ? What are the habits that you consider essential to the development of your activity? Share them with us in the comments below.
If you wish to learn more about starting your own online business from home, click on the banner below …

You might also like to read the below articles that I have selected for you:
And remember that you can subscribe to my newsletter so that you will be instantly notified by email when a new article is made available for you to read. Just follow this link ~~> Subscribe to my Newsletter!
Thanks for reading my successful business owner's guide …
---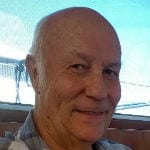 I hope that this article will help you with a few tips on how to become a successful business owner, or a better one. If you have any tips on the subject we would love to hear from you. And, if you have any questions, please use the box below and I will respond as soon as possible. If you enjoyed this article please share it socially and leave a comment below, I will highly appreciate it!
I am a Premium Member of Wealthy Affiliate, where I have learned how to share my passions. I am inviting you to join my team and learn how to become successful in business and retire early. It is 100% FREE to join, learn and earn! Click the button below and I'll see you on the other side.

 Easy to Retire – Copyright © since 2017 to date!