What Is The Best Length For A Blog Post?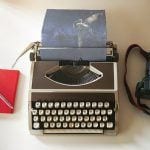 What is the best length for a blog post? Yes, another question that my students often ask me at seminars, or in my email box. So this is what we are going to discuss here and see if we can arrive to an compromise.
Because of the forever changes in the Google algorithms, we end up with different beliefs among the webmasters and SEO gurus.
If, for example you are using a SEO plugin like Yoast, you know that according to them, below 300 words the articles are not indexed by the search engines.
If you want for Google and company to notice your blog posts, then here is the minimum limit. But, regarding the maximum there is no indication.
So what is the best length for a blog post?
---
Should we write more or less?
The answer will depend on two factors:
The topic and
Our writing ability
It is as simple as that!
There is no ready made answer that would fit perfectly for each one of us.
Fortunately there are still ways to help us determine the ideal length. We will study them in this article.
1 – Does a long article lead to a better ranking?
---
There are clichés that have tough skin in the world of blogging. For example there are those experts who say that more posts is equal to more traffic. As well as those who are convinced that the longer the articles are, the better it will be ranked in Google.
As much as I do not agree with the first belief, and I have proved with this article, as much that I agree with the second idea.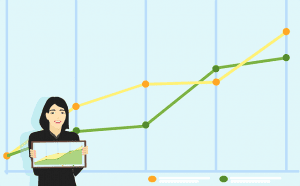 Warning, this is not because you are going to write 10,000 words in an article that you will necessarily rank number 1. This is not an exact science. But this will increase your chances of being so.
This is very simple. The purpose of search engines is to give the Internet users the best answer to their question.
So the longer an article is, the more information there will be. So the more likely it is to be relevant and meet the needs of the user.
That's why a long article (more than 1,000 words) will have more probabilities than a short article to  rank well in search results.
It's pretty simple to understand and I'm sure you agree with me.
2 – Why you do not necessarily need to write long articles
---
A quick answer to the previous paragraph might lead you to believe that you should only write long articles for your blog.
But this is not necessarily the case and I will give you 4 reasons that contradict it:
1 – Your subject is not suitable for a long article:
Let's say you have a beauty blog. You decide to write an article about your favorite 10 shower gels. On this subject it will be complicated to write more than 1,000 words. The only way I can think of is to write the list of items and their ingredients and fill in with unnecessary information for your readers. Not all subjects are suitable for long articles.
For example, a while ago I have written an article titled "The Beginners Guide To SEO (Seduce Google in 4 Key Points)" I just couldn't exceed the 1,000 words mark, no matter how hard I tried, there are some like that. And finally, I received some very good reviews for it, because my audience liked it.
2 – Your layout is bad:
This surely has happened to you to find yourself on an article made up of a huge block of text.
Without any paragraphs, a 500-word article visually looks like an article of 5,000 words. If your articles look like this then it is better to focus on short articles. You must learn how to air your text so that it is more readable for your readers. Otherwise this will only drive them off.
3 – Your style is bad:
Some people are gifted for writing and naturally have a very good writing style. Unfortunately, this is not the case for everyone. If your only way to write an article of 1,000 words is to produce very heavy phrases and repetitions, then I would suggest  you stop it right there. Settle for the shorter formats as they will not make your readers want to leave your blog very quickly.
4 – Your readers may not want to spend 20 minutes on an article:
The longer an article is, the longer it takes to read it. Think about who your target is to find the ideal length. If you write for the very busy moms, they are not going to have the time to spare 15 minutes to read. So write shorter articles with bullet points. If your readers have more time or are passionate about your subject, then you can go for it.
To find the perfect length for your blog post you will have to take all this information into account. There is no point in writing articles of 3,000 words that are completely illegible because they are badly written or do not correspond to your audience.
It would be better then, to split your articles into 3 to make everyone happy: you and your readers.
3 – My tips for writing long but interesting articles
---
Now that you understand that writing a long article is better than writing a shorter one, but that it does not have to be done in just any kind of way, I will share my tips with you.
You probably noticed it but the average length of my articles is 1,500 words. So I write long articles. I use some tricks to make them more digestible, here they are:
1 – Structuring the articles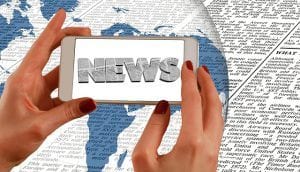 Use titles and subtitles. It is important that the various parts of your articles are clearly defined. This allows your readers to know where they are and how long they will need to read everything. This can also allow them to split the reading time into sections if needed.
2 – Write short paragraphs
Some people write a sentence and then go to the the next line to write the following one. I am not particularly fond of this method but they are right on one point: you have to write short paragraphs. No one wants to read a full page in a block of text. So if you write 5 or 6 sentences in a row, skip a line, your content will be more readable.
3 – Select the correct writing font and the correct line spacing
There are very beautiful fonts but they are awful to read on long texts. Choose a classic that reads well and does not hurt the eyes. In the same way, pay attention to the line spacing you used. I advise 25 px minimum for it to be well ventilated.
4 – Add a menu in your article
If your article is really long (more than 2,000 words) I strongly advise you to add a menu at the beginning so that your readers can directly access the part that interests them. This is especially true with tutorials. Help your readers find what they want and they will be happy. To do this simply add an HTML tag to your text.
This article is coming to an end. You may not have learned for certain what is the best length for a blog post, but you discovered that ideally a good article is comprised between 300 and as many words as you want.
The best way to find the perfect length of an article is to write it down. You will see that this happens naturally. On some topics you will have many things to say and on others much less.
For a beginner blogger to set as a goal 600 or 700 words is already a lot. It is through experience that you get to write more and more easily.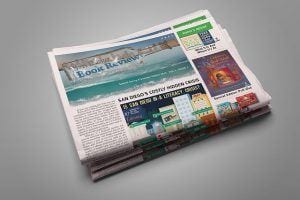 Finally, keep in mind that your article should remain attractive. If it is long only because you fill it with repetitions and useless words it will not interest anyone.
Same for its readability. Make short sentences and paragraphs. Add titles and visuals to make it more digestible.
And for the final word, there is no miracle recipe for the length of an article. Some stories are long and others shorter. Yesterday I wrote one that was only 650 words and yet it was complete. I wrote another one this week that is more than 4,000 words. I ended up cutting it in half because even for me it was too long.
So let yourself be carried away and naturally find the answer to what is the best length for a blog post.
If you wish to learn more about starting your own online business from home, click on the banner below …

You might also like to read the below articles that I have selected for you:
And remember that you can subscribe to my newsletter so that you will be instantly notified by email when a new article is made available for you to read. Just follow this link ~~> Subscribe to my Newsletter!
Thanks for reading What Is The Best Length For A Blog Post.
---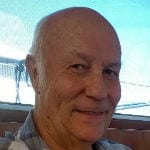 I hope that you have enjoyed this article and that you will test a few of the ways I have described to generate free targeted website traffic. Any questions? Please use the box below and I will respond as soon as possible. If you enjoyed this article please share it socially and leave a comment below, I will hugely appreciate it!
John
P.S. Any chance that you might be looking for a personal Affiliate Marketing mentor? I may be available right now, and for FREE! If you click on the button below you will find out if I can still take you on board …

You might also find some of these books useful for your business ⬎