Video and SEO Strategy – The Role Of Video In Your SEO Strategy …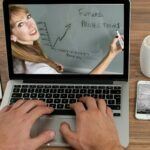 Video and SEO strategy is a perfect form of content to increase viewership & traffic to your website.
Videos play an essential role in elevating your digital marketing presence. The decline in the expenses of video production & the option to edit your videos through online video trimmer software has made video content an affordable & exciting marketing strategy. Also, videos can boost your rankings on search engines and help your SEO performance.
In this article, you will learn about the specialities of video content and the role of videos in enhancing your SEO strategy.
So, first of all, let's see:
Importance of Videos in Your SEO Strategy?
With the advancement of technology, marketers get very minimal time(nearly seven seconds) to influence their audience. So, the video becomes the only type of content to engage with the audience and connect to them in seconds.
Videos also build an emotional connection and get stuck in your target audience's minds. Thus, leading to brand awareness.
And finally, videos, directly and indirectly, can be a promising strategy for a successful SEO.
Now, it's time to dig deep into the role of videos in enhancing your SEO strategy.
11 Ways In Which Videos Can Enhance Your SEO Strategy
---
1 – Video Contents Are Short & Concise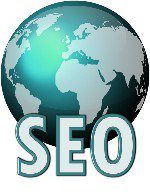 Videos quickly deliver much information, thus capturing the audience. Short & concise video contents generate interest in the viewers and keep them attracted to your content. Also, short & concise videos are beneficial for SEO strategies as they increase the dwell time.
Therefore, to engage your audience and make sure that they watch your videos until the end, try to trim your videos with a free video trimmer to make them short & concise.
2 – Videos Enhance User Experience
Videos give the viewers complete control over the content. And viewers can decide how much to watch, when to watch, and how to watch the content.
Plenty of data shows how videos engage users for a longer time on the web page, attract traffic, and boost the web page's SEO rankings.
Web pages featuring at least one video are more likely to have 45 times rank in SERP.
Viewers spend 88% more time on a web page with video content.
Therefore, videos have the accessibility to enhance user experience, attract traffic, and improve SEO strategy.
3 – Video Increases Dwell Time
Visual contents attract visitors and make them stay for a more extended time on a website. Thus, increasing the dwell time.
Statistics have shown that video contents increase dwell time by nearly six times. Thus, the ability of video content to entertain & engage the audience is beyond comparison with other forms of content.
4 – Enhance Your SERP Presence
Search engines have considered videos among the most effective types of content to reach & engage your audience. And so, a simple Google search has shown videos to increasingly populate the first page of the SERP(Search Engine Result Page). The probable reason is that almost three-quarters of the consumers prefer watching video content over reading content online.
It implies that producing videos can maximise your visibility, increase both conversions & click-throughs, and remarkably improve your presence on SERP.
6 – Videos Increase CTR(Click-Through-Rate)
It's always better to show your products through video content than describe them because consumers prefer watching 2 to 3-minute videos over reading 2000 to 3000-word articles.
Also, video links on Google get a higher Click-Through Rate(CTR) than others. And higher CTR will ensure more traffic & conversions on your web page, which translates to improved ranking for your website.
7 – Google Prioritises Video Content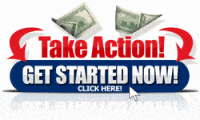 With videos, websites have increased conversations and higher traffic. Web Pages often deliver massive engagement because of video content. And search engines like Google always prioritise video content.
Here are some points that will give a valid reason for Google loving video content.
Google has an affinity for web pages with videos and excellent quality inbound links.
The Stickiness factor with which Google can detect the quality of a web page.
Adding meta descriptions, keywords, CTA while uploading a video allows Google to rank your web pages better.
8 – Take Advantage of the Power of YouTube
YouTube is another great platform and the second largest search engine worldwide, processing more than 3 billion search queries in a single month. Therefore, your video should not only be optimised for Google but also for YouTube itself as well.
Another vital factor of YouTube is its sheer volume, in which more than 300 hours of videos are uploaded every minute.
Thus, to make your video stand out, you must optimise your videos with a proper video title with relevant keywords, add meta descriptions, and insert video transcripts.
9 – Broaden Your Opportunities on Different Social Media Platforms
Marketers often use social media platforms other than Google as a part of their SEO strategy. Since social media like Facebook or Twitter have a vast reach to their audiences, you should also try to maximise your SEO opportunities with these platforms.
Here are some tricks to optimise your video for social media.
Grab attention in the media by choosing a custom thumbnail.
Incorporate hashtags, and optimise short captions to fit in the video, thereby gaining instant interest from the audience.
Last but not least, stay authentic with your video content that builds credibility.
10 – Enhance the Value of Your Static Web Content
Web pages & blog posts are part of static web content. And videos can enhance static content. Videos significantly impact your static web content since visitors are likely to navigate & stay on your web page with the video. Also, your visitors tend to get flexibility on how to consume the information that depends on their preferences.
And if your videos increase engagement, it will higher your SERP rankings, thereby improving SEO.
11 – Set Up Brand Awareness For the Future
All of us are visual beings, and 90% of the information our brain perceives is visual. Therefore, your videos must be authentic and provide correct information to your audience to remember your name and most probably search for your brand name in the future.
So, an indirect role of video in your SEO strategy is that you need to create videos that remain clubbed in the mind of your target audience, even after a long time. Thus, building brand awareness over time.
Conclusion
---
So, this article must have convinced you of the role of video in your SEO strategy and has also offered you enough vital information that videos hold supreme priority over any other content types.
Therefore, those who want to boost their web page rankings must incorporate video content in their SEO strategy.
Did you enjoy this tutorial?
If yes, don't keep it to yourself, share it with your Twitter followers by clicking on the bar below after you have logged in to your best Twitter account …
Video and SEO Strategy – The Role Of Video In Your SEO Strategy … RT Plz #SEO #MarketingStrategy #Video
Click To Tweet
Thanks for doing that, here is a free gift for you …
In order to help you start your business from the comfort of your own home, to run and expand it, register to my FREE training below …