What Is Affiliate Marketing? – How to Monetize Your Blog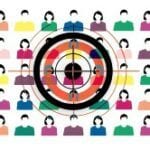 In a previous article, you saw that it was possible to create an affiliate program directly on your WordPress site. In this new article, I want to address the other side of affiliate marketing: how this technique will allow you to monetize your blog.
Indeed, we had seen that affiliation could work in both directions:
You have something to sell and you create your own affiliate program to boost your online store …
Or, you are a blogger / influencer with a certain audience and you offer recommendations to your readers.
In this second option, you become a partner of the brand that offers the affiliate program, so you are a "prescriber" and you will earn a commission if you generate a sale.
For those who are new to this form of money making opportunity, we will start by quickly explaining …
1 – What is Affiliate Marketing?
---
Affiliate Marketing, in fact, is a rather recent technique since it only came to life when e-commerce sites made their appearance thanks to the Internet.
In principle affiliate marketing can be simple: a commercial site that sells products online (physical products, digital products, online training, etc.) offers a partnership (affiliate program) to other websites such as blogs. , for example, so that they promote their products / services.
When the affiliate succeeds in getting a sale, he or she will then receive a commission.
1.1 – How Are Links Tracked?
If you sign up for affiliate programs, you will get one (or more) personal URLs. So if you integrate this kind of URL in an article or a banner of your blog and the user clicks on it, a follow-up will be done, this is what we call tracking.
Affiliate URLs look like normal URLs but a parameter is added at the end of it, for example: www.affiliate-program.com=?easytoretire (this is not a real affiliate link of course.)
Cookies are there to remember you: it is possible that the Internet user clicks on your affiliate link but does not take action, that is to say that he or she does not make any purchases at once.
If, by chance, this same "clicker" later returns to the site to which you are an affiliate and makes a purchase, you will still receive your commission. It's the magic of cookies! This sort of cookie is not the kind that you enjoy eating, but we also call it "http cookie".
Here is how Wikipedia explains what is the use of http cookies …
An HTTP cookie (also called web cookie, Internet cookie, browser cookie, or simply cookie) is a small piece of data sent from a website and stored on the user's computer by the user's web browser while the user is browsing.

Cookies were designed to be a reliable mechanism for websites to remember stateful information (such as items added in the shopping cart in an online store) or to record the user's browsing activity (including clicking particular buttons, logging in, or recording which pages were visited in the past).

They can also be used to remember arbitrary pieces of information that the user previously entered into form fields such as names, addresses, passwords, and credit-card numbers.

Wikipedia: https://en.wikipedia.org/wiki/HTTP_cookie
So , there you have it!
Of course, depending on the affiliate program you choose, you will have a time limit. Some programs offer link tracking for 1 year and others only for a few months. But some, last only for a few hours, like for Amazon …
You earn advertising fees on any qualifying items placed in a customer's Shopping Cart within 24 hours of their arrival at Amazon via your Associates link.

However, this 24-hour window closes once the customer submits his order or reenters Amazon through another Associate's link. Once the window is closed, you will not earn advertising fees on any subsequent purchases. However, if the customer then returns to Amazon through one of your Associates links, this opens a new 24-hour window.

It is of course possible that a customer may arrive at Amazon via your Associates link, add an item to his Shopping Cart, and then leave Amazon without placing an order.

As long as the item was added to the customer's Shopping Cart during this 24-hour window, you will still earn a referral fee if the order is placed before the Shopping Cart expires (usually after 90 days).

The referral fee will not be credited to your Associates account until the customer has purchased the item, accepted delivery, and remitted full payment to Amazon.

Copied from an answer to the question "Do Amazon Affiliate cookies last for 24 hours if user closes browser?". Quora: https://www.quora.com/Do-Amazon-Affiliate-cookies-last-for-24-hours-if-user-closes-browser
This is well specified in the clauses that you must accept to join the program.
2 – Affiliate Marketing and Moral Ethics …
---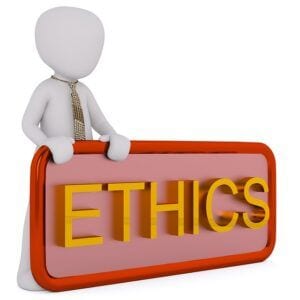 Let's get to the facts … Is affiliate marketing an honest practice? At first glance, I would say YES … if it is used by honest people. Let's say it's legal as long as you follow the guidelines. 
However, like in every money making opportunities online, there are always an army of dishonest people who prefer to cheat the system by making a quick a easy buck.
If you scroll up the page you will see three tabs: "My #1 Recommendation". This is my all time favorite, and you will be totally safe if you joined this affiliate program.
Then, the next tab to the right: "Recommended", there you will find a number of affiliate programs that I have joined and/or reviewed which are safe to join and where you can earn some money.
Then next to it is "Avoid", and in there is a huge number of affiliate programs, MLM scams, pyramid schemes, etc. that you better keep well away from.
If there is one that you like to know about and you can't find it there, you can ask my readers if they know about it, and I might research it and write a review about it, okay?
2.1 – What do I Think About Affiliate Marketing …
I myself chose to monetize my blogs through affiliate marketing for the simple reason that I find it "clean". That is to say, I hate visiting blogs that use endless messages firing up like a disco. Or pop-ups of Adsense adware all over the place.
It was therefore unthinkable for me to do the same on Easy to Retire, or any of my other websites or blogs.
There is nothing that annoys me most than all those adverts that we can't close (sometimes) and that take us to another site! It's clear, when that happens, I'm off!
As you will notice, there is nothing like that on this blog. All you will see is a "pop-under", which is like a popup with the difference that it is activated only when you are about to leave, just to make sure that you have not forgotten to collect your free gift. That's it!
So yes, I prefer to use affiliate programs but not just anyone, and that's where ethics come in …
For my part, I regularly use resources that I pay for (whether punctual services, marketing tools, hosting, etc.) and which I trust: I know the products since I use then myself. Only then will I see if these sites offer an affiliate program and if so, I "apply".
Thus, I am not ashamed to recommend a product to my reader … Unlike some blogs where monetization can get above the moral, but generally, we quickly spot this kind of blog. Many of them are already listed under my tab "Avoid" at the top of this website.
2.2 – What Does Google Think …
Beyond the honesty that we can have with Internet users, we must also be transparent with Google and follow the rules that are imposed on us.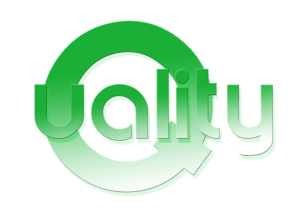 Often, even, it is the affiliate program owners that impose the rules that go in the same direction as those of Google; and that you absolutely must follow at the risk of being removed from the program.
Google says that "a paid link" must have an attribute of type rel = "nofollow". Even if Google doesn't specify the difference between a sponsored article and an affiliate link since it only talks about "paid link", I prefer to use the nofollow attribute, at least it's clean and clear. For more explanations, I invite you to read this article: "How to Create a NO Follow Link".
But Google also says that affiliate links should only represent a "small part" of blog links. The idea is not to stupidly copy the product sheets from the seller's site. It would be heresy!
No, Google explains in this article, that affiliate links must be placed in quality content that brings added value to the user. Otherwise, the partner site may never be referenced!
2.3 – How to be Transparent With Your Reader?
There are no secrets, if you monetize your blog with affiliate links, you should let your readers know. Just like social media does when it shows you an advertisement in your news feed (often referred to as "sponsored post").
You can then create a dedicated page on which you describe your monetization policy. You can also mention, near the link, in a few words that it is an affiliate link; or you can differentiate your classic links with the links of affiliations.
For example, on some websites or blogs, you will see in several places that they are likely to offer an affiliate link and that you will easily recognize them because they are blue instead of being green. At first glance, you will be able to differentiate them.
2.4 – What Does The User Get Out of it?
In fact, the user does not benefit from it properly speaking; but above all, having clicked on the link will not cost them anything more.
However, it can happen that the user benefits from a reduction thanks to the partner link.
In fact, affiliate programs could be considered "win-win", that is, all parties gain.
If we follow the logic of honesty. An affiliate link should only be on a quality product that we want to recommend. Because it is a good product. So the user finds a product review that gives him or her an impartial opinion. And the brand makes a sale that it might not have made without the help of the partner or increases its notoriety.
Everyone is benefiting! 
3 – How to Choose the Right Programs?
---
Choosing the right affiliate programs is key. First, you need to create a blog which is of a specific theme and editorial line.
Note: if you want to start in blogging, discover my ultimate guide to create an effective and efficient website => FREE Internet Marketing Course!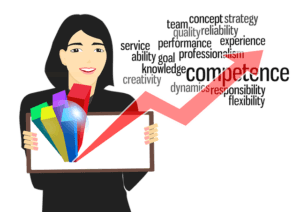 If the topic of your blog is broad, you will have many program choices; with the risk of having a fairly low conversion rate.
On the other hand, if the theme of your blog is narrow, that is to say that you offer a niche blog, you can then target your audience as well as your brands. The conversion rate should therefore be high.
For example, I chatted with someone lately who sells third-party products for bikers. But not just any biker, those who have a Harley Davidson! Bingo, this blog has everything to convert … It remains to produce very good quality content and it can become a winner!
So to put it simply: your blog talks about beauty, subscribe to affiliate programs offered by cosmetic brands. If your blog talks about music, do the same with programs like those from Apple, Amazon and others… And so on… Not really rocket science, right?
4 – How Much Can We Earn?
---
Although some blogs or influencers on social networks manage to make a living … Do not think to get rich with affiliate marketing. Here's what you need to know:
Affiliate income varies widely. As a general rule, you can earn between 10 and 50% of the price of the product purchased. Knowing that 20 and 25% are the most common commissions.
Then, you must take into account the deadlines. Depending on the program to which you subscribe, you will have to wait to be paid on a very specific date in the month; as for example on the 5th of each month.
Finally, don't forget the minimum thresholds. Most affiliate programs offer a threshold before you can cash in the money generated by your sales. For example, until you accumulate $50 or $100, you cannot withdraw your commissions.
All these clauses are specified in the legal notices of the program that you must sign to accept the terms.
5 – Affiliate Marketing: My #1 Recommendation!
Since the start of this blog, I have been able to discover very interesting affiliate programs that I believe in. My blog being in the theme of blogging for a living; the programs to which I am affiliated to are therefore in this theme.
As I talked about a little earlier on, my number one recommendation is to be found here: "My #1 Recommendation".
6 – Without Forgetting the Most Important!
Well there you go, I guess affiliate marketing has no more secrets for you? Before leaving, I would like to clarify something very important:
If you decide to monetize your blog, depending on the regulations in place in your country of operation, you must register your business because you may have to declare to the tax authorities the income generated by your blog.
Without forgetting that these incomes are taxable and that you might also have to pay some employer's charges. So, make sure to find out about these details before you begin your operation, okay?
I don't mean to frighten you but, in the country I am operating from, roughly speaking; when I earn $50,000 during the year, I can consider that there will be around $38,500 left for me.
Okay, and to end this tutorial, here are a few previous articles I have written that I recommend you read in order to complete your knowledge on affiliate marketing …
So Now That You Know What Affiliate Marketing Is …
---
I hope that you enjoyed reading this tutorial and that it will help you get started in affiliate marketing the right way.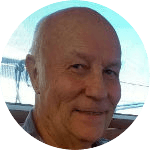 If you are looking for an honest way to make a living online, and to start for free, just like I have been doing for years, I recommend that you first learn more about Affiliate Marketing, it will cost you nothing. 
You can even start at your own pace if you don't have much time to spare. All you have to do is join my FREE Internet Marketing Training by clicking on the banner below …