How to Increase a WordPress Blog Traffic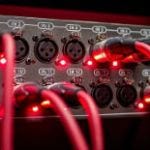 If you have been blogging for some time you will know that there are several, or I should say, many ways to increase the traffic coming to your WordPress blog.
Therefore, in this tutorial, I am going to introduce 7 of my favorite WordPress plugins which you can test and decide for yourself how well they work for you.
Once you have made your choice, or if you know of any other great ways that you are using to increase your WordPress blog traffic, we would love to hear from you. For that, simply use the comments' section at the bottom of this post. Thanks!
Also, there is much more information in my FREE Internet Marketing course which you can receive directly in your mailbox one lesson every two days or so. So, simply apply for it by clicking on the banner below … and it is FREE …

Done it? Great, let's get on with this tutorial then …
How to increase your WordPress blog traffic
---
Firstly, have you ever heard of Growth Hacking? In other words, it is a marketers mentality whose sole objective is to boost the growth of a company as quickly as possible thanks to some ingenious techniques.
Why not try it for your blog? WordPress is a CMS (Content Management System) that offers countless possibilities that will allow you to increase the traffic of your blog!
But, it is sometimes difficult to find the right plugins to install on your blog … Just like knowing how to increase the traffic!
Fortunately and thanks to many developers, WordPress now has more than 50,000 plugins. A considerable advantage to consider when choosing the CMS to use. Notably because the majority of these plugins are free and will allow you to add excellent features to your blog and increase your traffic …
I am sure that you know that a WordPress plugin is a great piece of software that you can install on your blog to make your life much easier. Also, you don't need to know anything about programing as you just have to install, activate, and fire!
Unfortunately, not all Plugins are good for your WordPress blog, and too many can dramatically affect your download speed, which could be the number one reason why your website or blog would not rank well.
So, for you I have selected and reviewed 7 WordPress plugins that will help you increase your blog traffic. So, they are …
Summary:
Please note that some of the plugins below are completely free, some are free to use to a certain extent and some are to be paid for. Also, some of these plugins may not be found from the "Add New Plugins" option on the left column of your screen. The reason for that is that they may have changed the name since this article was written, or it is not available directly on WordPress. In this case, all you have to do is to do a Google search for it and download the plugin directly from their respective website.

Note from the author
OnePress Social Locker
---

OnePress Social Locker is an excellent plugin that will allow you to attract new visitors thanks to your current visitors.
How does it work?
When writing an article, you may decide to make some of your content accessible only in exchange for sharing on Twitter, Facebook, or other social networks.
A unique concept right? Indeed, this plugin boosts your visibility on social networks. We can see this as an exchange between added value and visibility, even if it may seem rather intrusive.
Private Content
---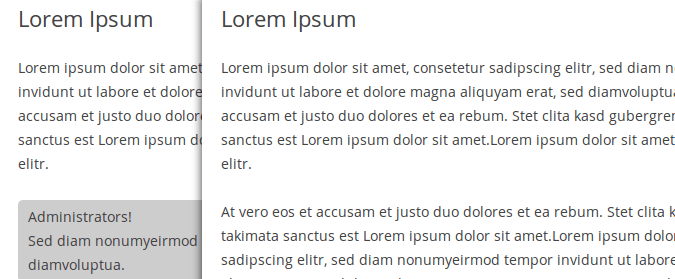 A very good plugin yet little used … But, it allows you to make some of your content accessible only to readers subscribed to your blog. Isn't it a good way to get the email address of your potential customers?
A plugin not to be underestimated! ??
Better Click To Tweet
---

Are you present on Twitter? So do not wait a second to install it. Recently discovered, this plugin facilitates the sharing of your article on Twitter. And it allows you to tweet your article in one click!
So … how does it work exactly?
I have included it in this article (below). A way for you to try it and discover its full potential. (thanks in advance if you tweet and share this article!)
How to Increase a WordPress Blog Traffic? - The 7 Best WordPress Plugins! - Click Here To Share!
Click To Tweet
Monarch Social Sharing
---

For me, it is the best plugin to invite your readers to follow or share a tutorial on social networks … It allows both to:
Place 5 different follow-up proposals on your site
Customize the appearance of buttons
Follow statistics on the results of this plugin (shares and likes)
This one is however a paying plugin. If you want a free one you can also look at Social Media Share or other social sharing plugins … Needless to say that there is a lot in this field!
Social networks are now very important to increase the traffic of your website or blog. Therefore, if you do not have a presence on some social platforms today, and you expect to promote your blog and increase your traffic, forget it … So, you should really reconsider this crucial part of your marketing!
Also, to know more about social presence, read this past article ~~> What is the Importance of Social Media for Marketing?
Revive Old Post
---

Did you notice that once your articles have been written and published for a few weeks or more, they end up being forgotten? Is this your case?
So viva Revive Old Post! With this plugin, you can finally automate the publication of your old articles on social networks.
For example, you can ask Revive Old Post every day to put forward one of your articles that is more than a month old. Isn't that useful?
In this way, they will not be forgotten deep in your blog! Because I don't know about you, but I am sure that some of your articles that are 3 months old, or even more, if they are not focused on the news they will always be good to read!
And the good thing about this plugin, your articles will always attract traffic to your blog!
Voting – Feedbacks
---

What is this strange plugin? Voting Feedbacks allows to integrate smileys above and below your article. As a result, readers can convey their feelings about your article.
The Reactions or Voting – Feedbacks plugin is basically used to find out what your readers think about your articles.
So of course, this is not the plugin that will increase the traffic of your blog in a direct way. But it will allow you to know if your article is appreciated or not by your readers, if not, you will have to understand why in order to improve it or modify the style!
SumoMe
---

The good old SumoMe! It is an excellent plugin that will allow you to set up many features whose objective will be to boost the growth of your site.
For example, you can:
Set up different pop-ups to increase your mailing list
Make text selection on your articles easy to share on social networks
Find out where your visitors click the most
Set up sharing buttons
Analyze the effects of the plugin on your website
And many other functions …
And all this for free if you have small needs! Of course, to appreciate all the features of the plugin, you will need the pay version … Someone's got to pay for these developers, right?
So much for this article. I hope you have discovered the plugin(s) that works best for you.
Have you chosen the right WordPress plugin?
---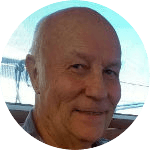 As you now know how to easily increase your WordPress blog traffic we would like to hear from you. If you have any suggestions to make we would love to hear from you.
And, if you have any questions, please use the box below and I will respond as soon as possible. If you enjoyed this article please share it socially and leave a comment below, I will highly appreciate it!
I am a Premium Member of Wealthy Affiliate, where I have learned how to share my passions. I am inviting you to join my team and learn how to become successful in business and retire early. It is 100% FREE to join, learn and earn! Click the button below and I'll see you on the other side.