How To Build An Effective Landing Page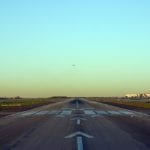 How to build an effective landing page is not as difficult as it sounds. But what exactly is a "Landing Page"? Let's see if I can describe it to you the best possible way:
You have probably heard this expression without really knowing its meaning and its challenges. The landing page is simply the landing strip to get your business off the ground! … Yes, just like the landing strip is to an airplane for it to land, and to take off for some exotic destinations.
The landing page has become so strategic for the success of an online activity that most sites now make their home page a landing page.
But before I show you how to build an effective landing page, there are a few things that we must understand about a landing page.
So, why has the "landing page" become so important? What is it and how can you use it to boost your business?
Everything will be revealed in this article, so be patient. First things first …
1. The Landing Page: Definition
---
The landing page, or also known as sales page, is neither more nor less a conversion page. It is used to convert: to transform the intention of your reader into action.
Unfortunately, we rarely realize the number of prospects we lose on our site, due to a lack of knowing how to guide them to the action we want (fill out a form, press a purchase button, download a .pdf tutorial, etc.). Most of these interested readers, who would surely have taken action, if they had any incentive to do so by telling them HOW!
Indeed, there is no point generating loads and loads of traffic to your website or blog, if you do not know how to convert your visitors thereafter. Better to have few visitors but systematically convert rather than "waste your time" to work on traffic generation and then let them go!
In short, with a landing page, you make it clear to your readers what you want them to do, by creating a path signposted  towards the desired action.
Also, I invite you to get my free Internet Marketing course by clicking on the banner below …

So what are the key elements of a good landing page?
2. The Landing Page: How to use
---
1. Tidy up your content
On the background :
Know how to arouse the interest of your reader: in the introduction, address yourself to your ideal client and start at the situation in which he is, of the problem which prevents him from sleeping, of its thorn in the foot, to which you can bring a solution. Talk about the benefits of your product or service, not its features.
Include your best testimonials. For effective testimonials. They must be convincing (measurable) and credible (verifiable). It's also time to insert all your reinsuring elements such as your guarantee, secure payment, accreditation, partners, etc.
Avoid at all costs putting external links to your page: this is not the purpose of your landing page. You will disperse your reader. Limit the links to your call to action and include it a maximum of 2 times; at the beginning (above the fold) and by the end of the page.
On the form :
Structure your content. Again, put a title, subtitles, bullets points, bold text … Do not bore your reader with paragraphs of information. Remember, the surfer is a very busy person, he/she is in a hurry! 😉
2. Engage a relationship with your visitors
Following your text, you must insert your form with a call-to-action button or just a call-to-action button, if you do not need to collect data.
Insert a large, clearly visible call-to-action button, with a color that contrasts with the rest of your page, to draw the reader's attention to it.
Use strong calls to action. For this, refer to a previous article on the subject: How To Call To Action On A Website.
Limit yourself to one action. Do not confuse your reader! That's right, it is most confusing for a reader to receive different directives. If your first call-to-action is "Click Here For Details", stick with that. Don't allow your next call-to-action to be "Download Your Free Gift" for example.
To convert on the web, be short and precise: the less you ask your reader, the more you will convert! Limit the fields of your form to the essentials. You will often only need their e-mail address to start your relationship with your visitor and work it to end naturally until the sale! On the web, simplicity sells.
There you go ! Now you know all the secrets of a successful landing page! And do not forget to test your landing page to be sure that it works for your visitor!
So now, let us see how to build an effective landing page
---
In my previous blog post I showed you how to optimize an Adwords campaign. If you have missed it, I invite you to have a look at "How To Optimize An Adwords Campaign – 7 Vital Elements To Include".
Now that you've made your Adwords ad, an IRRESISTIBLE ad for your reader, let's take a look at your landing page!
When making Adwords ads, it's easy to fall into the trap of wanting to focus ALL of your efforts on generating landing page traffic (or "splash page" as it is also called in web marketers' jargon). But this traffic is often poorly qualified – and our conversion rate is low at the same time!
In short, the more clicks, the happier we are, but the more we pay (for results that are not always satisfactory …).
Dedicating a little extra time to improve the efficiency of your landing page, generating more qualified traffic, can increase the conversion rate of your page without increasing your budget! It is simply a question of making the generated traffic as profitable as possible.
Let's see how! Ready ? Let's go !
Create an effective landing page for your ads
---
Now, before we dig in the second part of this tutorial, some of you who are working on a WordPress platform might prefer to use a plugin rather to create your own landing page from scratch, so here is a YouTube video that will show you how to do that:
And here are 5 recommendations to improve the conversion rate of your landing page …
1 – Set your goal
Whether it's generating more sales, collecting data (eg emails), or increasing your notoriety, knowing the purpose of your landing page, from the beginning, will allow you to measure its efficiency.
2 – Who is it addressed to?
Knowing your ideal client will allow you to prepare an attractive offer and shape your message accordingly. On the contrary, trying to contact EVERYONE can lead to interest NO ONE!
3 – Design a GOOD landing page
Your landing page, or destination page, must be specific to your message. Eliminate any content or navigation that might distract the user from the funnel. A good landing page design includes:
Information easily understandable (the user must understand your message in 3 seconds, otherwise away he goes!)
Your main message at the top of the page (above the fold, so that the user does not have to scroll down)
The use of rich media (the famous "rich media") such as images and videos, to facilitate the understanding of the surfer
A guarantee: recognized logos and testimonials. To reassure your surfer (we call this elements of "reinsurance").
The integration of social media
A professional appearance
4 – A clear call-to-action
You must have noticed that I often talk about this call-to-action. It is because it is one of the most often omitted item on a landing page, blog post, advertisement, etc. and yet it is the most important single item; really, it is the difference between making money and shutting shop!
Therefore, you must make it clear to your visitors what you want them to do, such as "Sign Up Here", "Download Now", "Buy Now" etc. Place your call-to-action in the first part of the page and use bright colors to make sure they are seen. This is what you should see first (take a step back from your landing page and do the test!).
5 – Finally, test, measure, correct
Take your time to follow the interactivity of your landing page at regular intervals. Make gradual changes. Test them and measure them! Remember that any increase in your conversion rate will improve your sales or goals, without increasing your advertising cost!
Note: These recommendations are valid for the landing pages of your Adwords ads, but also for all your sales pages!
The effectiveness of your landing page is one of the 7 key points to watch for an effective Adwords campaign, it does not guarantee by itself the success of your campaign!
Also, I invite you to get my free Internet Marketing course by clicking on the banner below …

And here are some articles that you will also find useful:
Thanks for reading
---
For many, how to build an effective landing page may be something that you are good at. So, if you are one of them and have any other tips in this particular field, my readers and myself would like to hear from you. And, should you have any problems and would like to find a solution, please make use of the box below and someone and/or myself will respond typically within 24 to 48 hours. If you enjoyed reading this article please share it socially and post your appreciation in the comments area below, I will highly appreciate it!
I am a Premium Member at Wealthy Affiliate, where I learned how to share my passions and successes. You are most welcome to join my team and learn how to become successful in business and retire early. I will personally mentor you for FREE. It is 100% FREE to join, learn and earn! Click the button below and I'll see you on the other side.
 Easy to Retire – Copyright © since 2017 to date!