How to Get a Lot of Traffic on Your Website – Without SEO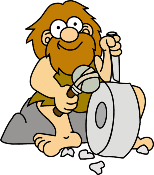 Many of us know that SEO can be a great way to generate traffic for a website.
However, when we focus our attention too much on natural referencing, this can become our only source of traffic; and ultimately have significant negative consequences.
It is essential that you know how to diversify the sources of your web traffic to minimize the risks and not depend solely on search engines.
Diversify your traffic just as you diversify a financial product portfolio. Here's how to increase site traffic without SEO.
6 Ways to Increase Your Website Traffic Without SEO
So, in this tutorial, I am going to show you 6 great ways to increase your website traffic very easily and without depending on SEO (Search Engine Optimization).
Summary:
1 – Increase Web Traffic Without SEO Through Online Advertising
2 – Bring a Torrent of Traffic With Facebook
3 – Sell ​​Your Products and Services on Google Adwords
4 – Practice Guest Blogging to Make Yourself Known
5 – Leave Comments in the Forums
6 – Buy High Quality Traffic
7 – Paid Media
You probably know that SEO is a great way to get tons of organic traffic to a website … if done well. And if you have been online for a period of time you will know that Google is constantly updating their algorithm; which sometimes can be the cause of a complete crash in traffic, therefore in business.
It has happen now and again, several times a year and will continue to happen again and again; usually without any warning.
So, why wait for the next one and see your traffic drop like a stone when you can diversify the sources of your traffic and avoid a disaster?
To help you do that, I am sharing with you here 6 of my favorite and most profitable sources of high quality traffic. So, enjoy this guide and remember to share on your social platform; and post a comment at the end of this page, okay?
1 – Increase Website Traffic Without SEO Through Online Advertising
---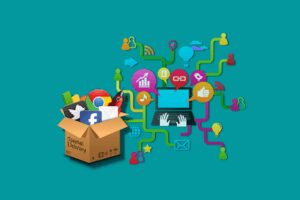 Online advertising can bring you hundreds, if not thousands, of clicks to your website. With the constant improvement of social media platforms or Google Adwords, it is easier than ever to distribute an advertisement to the right person.
However, if you want to gain traffic through online advertising, it is very important that you define in advance the expected return on investment thanks to this traffic.
Unlike a blog post that continues to generate "free" traffic for years after it is produced and posted, you will have to pay every time you want to run your ad. It is therefore important to properly define your online advertising budget; and especially to define and follow the KPI's to measure your ROI (Return On Investment).
Traffic from online advertising has no value if you can't take advantage of it. To increase website traffic without SEO, I recommend that you start with two online advertising platforms: Facebook Ads and Google Ads.
2 – Bring a Torrent of Traffic With Facebook
---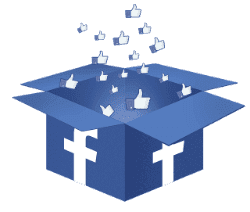 To increase traffic to your site without SEO, there is a simple and effective solution: Facebook.
Facebook is probably the most overlooked advertising channel while it has no less than 2 billion active users. Potentially a ton of traffic can visit your website.
In addition Facebook has a great deal of information on the users that they themselves have filled in; such as interests, age, location, pages they like, etc. This makes it easy to target users and get a better return on investment.
Facebook is one of the cheapest advertising platforms out there. If you are new to Facebook Ads, see my recent step-by-step tutorial to create your first Facebook Ads campaign. It is also the ideal platform to promote and share your blog articles.
3 – Sell ​​Your Products and Services on Google Adwords
---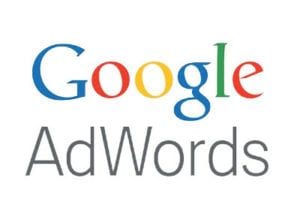 If you know your costs and margins for your products, Google Adwords is a simple way to recoup your investment to increase site traffic without SEO.
The content associated with SEO techniques is powerful and one of the most cost-effective ways to drive traffic to a website. But it takes time, it's a long-term strategy. Google Adwords is just the opposite.
To increase the traffic of your site without SEO, Google Adwords is an advertising platform to test absolutely.
You can launch a campaign in less than an hour. And if you have set up this Adwords campaign correctly, you can generate sales at the end of the hour.
When Internet users go to Google, they're in search of something specific. For example, they are looking to buy a product or learn about it.
With Google Adwords, you will know exactly what words they are typing, if you want to advertise your ad for this keyword and of course if this keyword is profitable for you or not!
This is why AdWords has become so powerful. You won't find any better type of SEM (search engine marketing).
4 – Practice Guest Blogging to Make Yourself Known
---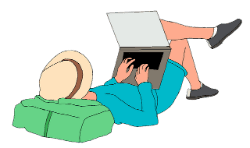 Here is a very effective method to acquire quality traffic on your website without any SEO tactics: make partnerships to publish guest articles on sites similar to your field or complementary.
An SEO strategy takes several months to produce results. In addition, SEO specialists all agree that the number one factor in SEO is external links.
By writing a guest article with a link that points back to your website, you will be able to take advantage of the traffic that will come directly from this link, and you will also directly improve your SEO.
In addition, traffic from blogs similar to your domain is often highly qualified traffic, likely to buy your products and / or services.
5 – Leave Comments in the Forums
---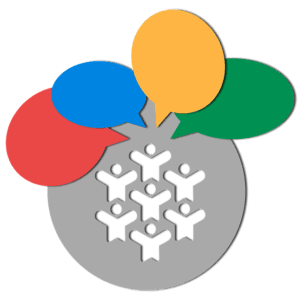 Another option to increase website traffic without SEO is to use blog or forum comments.
How to use comments to generate traffic? …
Start by looking for sites that publish content related to your topic. By typing in Google: name of your topic + forum, you should find some interesting sites.
If that's not enough, you can also use the BuzzSumo tool to find sites with relevant content.
Once you've found these forums, start by checking that the members are still active!
When was the last post? Is this a quality forum where real information flows? Then you can register with the administrator to obtain an access right.
6 – Buy High Quality Traffic
---
And last but not least … Buy High Quality Traffic!
Yes indeed this could be the solution you are looking for, but all traffic is not good traffic. When it comes to buying traffic you will be offered thousands of outlets with the most exciting deals like "One Millions Visitors to Your Website for $10", or "Get 1,000 Visitors to Your Website a Day for 30 Days for ONLY $20!". Sounds great right? …
Nope! Not to me guys. These are definitely not what you want to get yourself into. Why? Because these kind of numbers are not realistic. They cannot be real people visiting your website, they are bots, and bots don't buy stuff, they just click! They are useless, they only make you feel good when you are seeing your click counter spinning, that's all.
Furthermore, receiving this many "visitors" to your website in such a short period of time will have your website banned by Google forever and in no time.
Surely what you want is REAL people …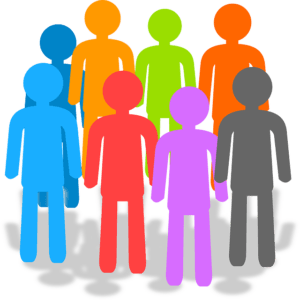 What you want is real people coming to your website on their own will, because they need what you are offering. They must be coming to your website (or blog) because they have typed into their browser a keyword corresponding to your niche and / or product or service that you are offering.
Once on your website, they must spend some time and visit other pages. Possibly subscribe to your newsletter or even buy something, or at least download a freebie.
You can buy such high quality traffic, but you need to do your research and spend some time and money to try some of the traffic offered.
One place where I have been buying such great traffic for my various businesses for several years now, and have never been disappointed is at "Magellon's Highly Targeted Traffic". The price there is right and the service is excellent.
7 – And Finally, Paid Media
---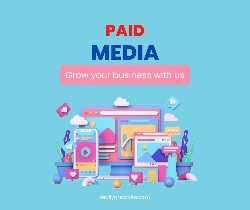 Paid media is advertising that you buy. Print ads, TV commercials, sponsorships, and other forms of paid media are all examples of paid media.
Search engine marketing and pay-per-click (PPC) advertising are examples of paid media in digital marketing (SEM).
Why pay for ad space? What is the significance of paid media?
An effective digital marketing plan requires the use of paid media. Ads on paid media allow you to get in front of your target audience immediately and engage with them where they spend their time. This is a distinct advantage over inbound marketing.
It is worth giving it a try!
Thanks for reading this tutorial about getting quality traffic to your website …
---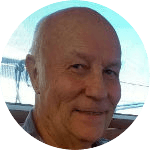 I hope that you enjoyed reading through this guide you will have selected a couple of techniques that will help you get some quality traffic to your website easily.
I wish to take this opportunity to invite you to take a look at my #1 Recommendation.
To thank you for reading this article to the end, I invite you to join my FREE Internet Marketing Training by clicking on the banner below …