How To Attract People To Your Blog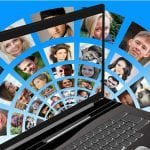 How to attract people to your blog is a subject that interests every blogger! It is always nice to have a blog! But how do we get these people to come and pay us a visit? Read our content, subscribe to our newsletter, and buy our products?
First of all, regular posts is a must, information of value to the possible visitor. Articles that are properly optimized so that the search engines take notice and rank them nicely towards the top of page one.
There are so many things that a blogger can do to help and see their analytics skyrocket. Also, there are several really interesting tips that they may not want to go through because they do not always think about them. Or perhaps, they think that they are less important, or because they are not free, and even, there are some that they may take to be a joke. But there are steps that a serious blogger must take into consideration, no matter what.
So, for the benefit of my readers, today, I have selected ten actions that a blogger can take to see more and more visitors coming to their blog, or website just as well.
How to Attract People to Your Blog
---
You have created your blog already a while ago and you were hoping that it would become profitable very quickly. Also, you are writing great content regularly and offering the best products on the market.
You often share your posts on social media, but nothing seems to happen. In fact the few that land on your blog don't seem to stay long enough to even see what you are promoting. Why is that?
So, you are starting to wonder …
Is it Possible to Have a Profitable Blog at All?
---
Yes of course! You can make money (and comfortably) with your blog, but you have to adapt to demand and competition which have evolved.
Also, the Internet users have become very demanding because of the choice they have at their disposal.
So how do you get readers come to your blog, to be interested enough to remain and come back to it so that you can convert some of them into customers?
10 Techniques to Attract People to Your Blog
---
In this article, I'm going to give you the 10 best approaches to get there, so stay tuned.
1 – Give your prospect a free subscription to your newsletter
Nearly everyone is publishing a newsletter nowadays so it is essential to give something more and of value as a free gift.
You could propose a free marketing advice or promotion when someone subscribes. For that you need to have a signup form visible to your readers where they can enter their first name and email address; nothing more than that is necessary.
2 – Present your visitors with some great free content
Your content will be more enticing to your visitors if it is current and unique. This makes common sense, your article must be interesting, well written and on topic.
You could also give them the option to publish the text in their ezine, blog or website, with the understanding that they use it as is, in its entirety, including a link back to your blog or website.
3 – Giveaway a free online directory
This directory should be loaded with useful ebooks, ezines, websites etc. If people perceive your directory to be a valuable source of information they will bookmark your blog and return to it often.
Make sure to include your own adverts in the ebook and allow them to give it away.
If you don't have the skills or the time to write one, seek other writers' permission to use their story. You could also have one especially written for by freelancers, like on Fiverr.
5 – You can organize free online consultations or discussions
They might be directed from your website's live channel. The thought of "live" training will definitely attract people to stop by your blog or website. You will quickly be recognized as a professional in your field.
6 – Give your audience free access to your sweepstakes or contest
The rewards will have to be an item of value and interest to your readers. Usually those who have entered will regularly return to your blog to get the reports. If you are not too sure what a sweepstake is, or how to organise one, Wikipedia is a good place to get started from.
7 – Allow your visitors to download some great freebies
People LOOOOVE freebies, you know that, right? Software, such as shareware, apps, freeware, presentations, etc. are great gifts for your readers.
You could also reserve a page on your blog or website as a directory of free and useful apps and software.
If you are the creator of the app or software yourself, make sure to include the link to your blog or website inside. Allow other people to distribute it as well, for free or even sell it if they wish.
8 – Propose free on-line help or tips from your blog or website
It could also be search engine submissions, SEO tips, copy writing and proofreading, advertising space, etc. The support or service offered should be useful to your intended readers.
9 – Offer free training to those who visit your website or blog
You could share your expertise by e-mail, on the phone, Skype, WhatsApp, Messenger, etc. They will appreciate this as a huge benefit because they most likely know that consulting fees is otherwise very costly.
10 – Offer your readers a free entry to your private online club, or forum, your Facebook private group
People like to belong to some group, be part of a community.  Why not your "VIP Online Private Club"? You could also hand out a free ezine reserved to club members only.
What's next?..
---
Of course, I could easily go on and on with tips such as these. It doesn't mean that by making use of all of them your readership will skyrocket overnight. It is up to you to test a few of them and see what works best for you.
You might also have some experience in using your own strategies, or you might have developed some ways to attract visitors to your website or blog, which my readers would love to hear about and try for themselves.
If that is the case, we would be most grateful if you would give us a bit of an idea of what you are doing. Just use the comment box below and briefly explain what you are doing so well.
In the main time, make sure to bookmark this blog as there are more exciting tips coming soon which I am sure you will love to hear about and try.
If you wish to learn more about starting your own online business from home, click on the banner below …

You might also like to read the below articles that I have selected for you:
And remember that you can subscribe to my newsletter so that you will be instantly notified by email when a new article is made available for you to read. Just follow this link ~~> Subscribe to my Newsletter!
Also, if you enjoyed reading this tutorial, don't keep it to yourself, share it with your Twitter followers. All you need to do is to login to your Twitter account and click on the bar below, and that's it! …
Want to Attract More People to Your Blog? Here Are 10 of The Most Brilliant Tips! …
Click To Tweet
And if you have more than one Twitter account you can repeat the operation by login in to each one of them in turn and by clicking on the bar above. Thanks for doing that 🙂
Thanks for reading
---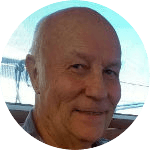 I hope that you enjoyed reading this article. Now that you have an idea of how to attract people to your blog, I hope that you will test a few of my suggestions and share your experience with us here.
If you have any questions, please use the box below and I will respond as soon as possible. If you enjoyed this article please share it socially and leave a comment below, I will hugely appreciate it!
Special Offer! >> If you are interested in entering my FREE Internet Marketing class, click on the button below and let's …