How to Do a Keyword Research for Seo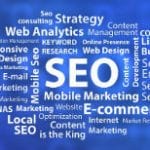 To do a keyword research for Google is the first step in your SEO strategy. "Not as easy as it sounds!" you would say. Yes, I agree with you, but with a little common sense and practice, it becomes quite easy to find relevant keywords to get loads of quality traffic, trust me.
I know that for most beginners, this is a real headache. As I have also been there, I learned how it can become a relatively easy task. So, this tutorial is dedicated to all those who are still find it difficult to find the right keyword for their blog posts.
Until not too long ago, it used to take me hours, sometimes even a day or two to come up with an acceptable keyword whenever I had an idea for blog post that I wanted to share on this website.
With time and practice I developed a technique, or rather a procedure that I am following each time and that works well for me. I have tested it over and over and now I am ready to share it with you guys and I am hoping to have your feedback once you have tried it.
Okay, but before we get to it, if you prefer to join my free Internet Marketing class, where all this and much more is included, just click on the banner below and you will receive one lesson at the time, every other day, directly into your mailbox …

Done it? Okay, then let's get on with our tutorial …

How to do a keyword research for SEO
---
In this tutorial, we are going to learn …
How to set goals
---
Before choosing the best keywords for your site, take some time to think about what your SEO goals are. I know that a lot of people want to do SEO (Search Engine Optimization) to increase the traffic of their website which is normal.
However, you need to ask yourself a few questions before defining your keywords:
What is your target? Are you focused on a niche sector or are you targeting the general public in a very broad area? Depending on your industry and the people you are targeting, the keyword strategy will not always be the same.
How soon do you want to see the results? SEO is a long-term strategy. It may take several months to start seeing results. If you want to be positioned faster, you will have to choose less competitive and less sought-after keywords.
What types of traffic are you looking for? Do you want people to buy your products or are you currently focusing on brand awareness? Keep in mind that a keyword can be informational, inspirational or transactional.
What tools to use to find keywords?
---
Using a good keyword research tool makes it much easier to analyze the search volume and the results of each keyword. It can also be interesting to analyze the competing sites according to your field of activity in order to position yourself (better) on the same keywords.
There are a whole lot of these keyword research tools out there, but not all of them are born equal under the sun!
Unfortunately, there is a lot of competition for this sort of SEO tool, and because of that, they all try to impress you by adding all lot of stuff, reports, diagrams, listings, etc. that you will never ever use, never mind understand.
Personally, I think that for this kind of tool, what we really need is something very simple, that returns ONLY what we need to know, cheap and which has, if possible, a free trial, so that you can try it for a while before deciding if it is really what you are looking for. Agree?
So for this reason, I will show you the one that I have been using myself for years. It is called Jaaxy. Ever heard of it?
This nifty little tool covers all of the above bases, and more. You can try it right here: enter a keyword you want to research below, and click on the blue "Find Keywords" button …
Great isn't it?
This is probably one of the most used SEO tools, not only for keyword analysis, but also by AdWords advertisers.
Although it is not the only keyword research tool available, as I said earlier, but it is the easiest to use and the cheapest one on the market.
The other well known and performing tools are, of course …
Google Keyword Planner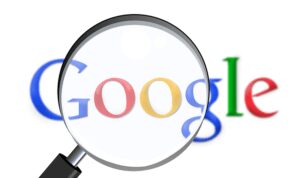 I wouldn't deny its performance, however, the latest update requires its users to have at least one active campaign to access all data.
But, Google Keyword Planner still remains the benchmark since data is provided directly by Google.
---
And then, we have …
Ubersuggest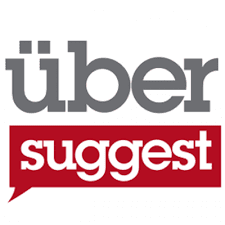 Again, another popular tool for SEO is Ubersuggest which has recently been acquired by Neil Patel, offers various features to generate keywords from a basic keyword. Ubersuggest also relies on Google's self-suggestion to generate its keyword proposals.
Of course, this tool also allows CSV export of keywords generated. A free service yes, but with loads of unnecessary data! However, some information provided can be useful.
As a matter of fact I use Jaaxy for most of my research, and from time to time I get on Ubersuggest for ideas.
---
Yooda Insight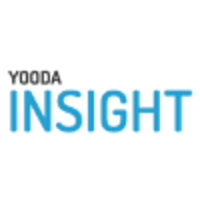 Yooda Insight is also one that I like. Unfortunately it is only available for the French market, so no much use to most of my readers here. But I know that I have a few members of the francophone community among them that might be interested in Yooda Insight.
This tool allows to find keywords thanks to its largest francophone database. They have a (very) limited free trial version, which they call "Freemium" (the French love their double meaning names and phrases), and a paid version, the "Premium", which costs €39 per month, which is about US$50 a month. Not cheap, right?
It allows to analyze keywords in three ways:
Benchmark through an analysis of the competition between your site and those detected as competitors
Keyword generator equivalent to that of Google Keyword Planner
Search for sites to watch by entering a precise theme
Well, in fact nothing that Jaaxy doesn't have!
---
SEMrush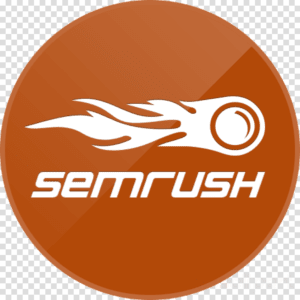 SEMRush is an SEO tool that can do just about anything that is useful for your SEO.
But here we will focus only on its competitive analysis functionality. This tool allows you to analyze your own ranking in the search engines and to compare that with your competitors.
These results can then be exported in PDF, excel or CSV. One can also determine the search volumes on given queries or identify the Adwords campaigns of the competitors.
Again, nothing that Jaaxy doesn't have, but with a lot of unneeded fluff on top!
---
Answer The Public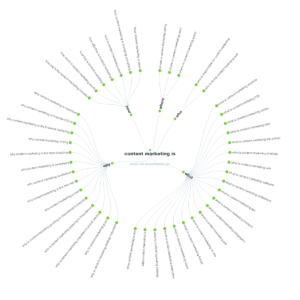 With a particularly successful interface, Answer The Public is a tool that allows you to extract self-suggestions of keywords by associating them with questions or prepositions.
By typing in a keyword, you will bring up questions and suggestions related to it. In other words, it's a gold mine for article ideas. What's even more awesome is that the tool is completely free!
From there, you can identify a list of keywords that you can classify by thematic or lexical field. Do the same thing for as many pages as you want to position on a keyword and its synonyms.
The idea is to start with ten or fifteen keywords and increase this number as you want to increase the traffic of your site.
How to choose your keywords?
---
Apply the principle of long tail keyword
You have managed to identify keywords that have more than 1,000 searches a day and you think you have what it takes for your SEO strategy.
Except that in fact, these popular search terms account for less than 20% of searches done on the web. The remaining 80% are in what is commonly called the long tail.
These are several million unique keyword searches that can be typed multiple times in a day, but, when taken separately, represent a smaller search volume, but much more accurate!
Applying the strategy of the long tail is essential for your search for keywords. The more precise the query, the higher the conversion probability is, thanks to the low competition.
Conversely, the shorter the query, the stronger the competition and the lower the conversion. You begin to understand?
For example, go to Google or Ubersuggest or Jaaxy, and type your keywords in the search bar. When searching for keywords, other related search terms will be displayed on a drop-down menu. This will give you an idea of ​​the keywords to use for your content.
How to Do a Keyword Research for Seo - 6 Easy But Proven Techniques - Click Here To Share!
Click To Tweet
What place you can take in the results pages
It is essential to understand not only the demand for a given word or phrase, but also the work needed to reach the top positions.
For this, it is important to systematically check the results page (SERP) and to make a quick analysis:
Natural Competitors: If heavyweights are monopolizing the top 10 results and you are new to the web, it could take years of effort to be visible.
The number of paid results visible: If there are 3 or even 4 adwords ad before the natural results on a given query, it is obvious that your page will attract less click even if you are pretty well positioned.
The results modes used by Google: For some time, the American giant has implemented enriched results that they alone have the control of. If you target queries that have these results, you will also be less visible.
The volume of research
We have seen that most of the tools are been used to identify keywords, but it is also possible to measure monthly search volumes.
I advise you to target keywords with at least a volume of 50 searches per month on average. This does not mean that you will not get higher rankings on other more targeted queries with less volume. For example, we see that the query "SEO e commerce" will also rank better on other less sought requests …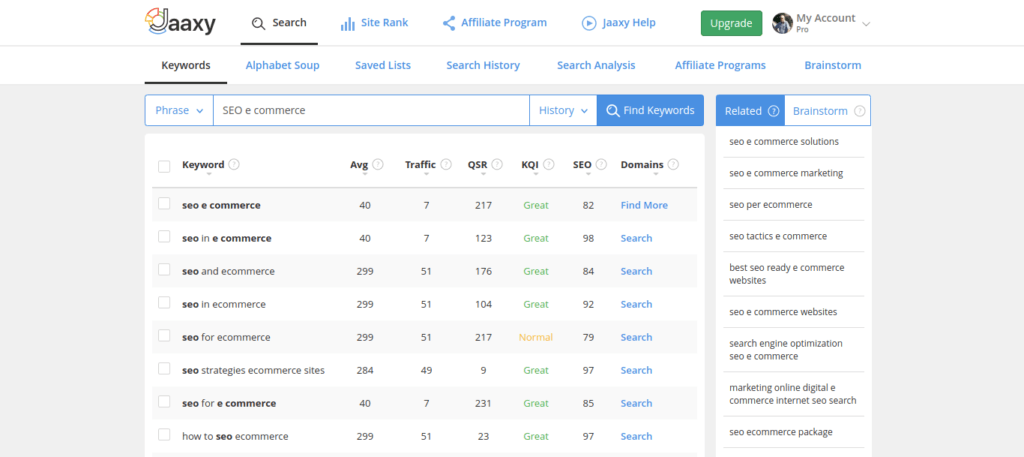 You can of course target keywords a little more generic but which remain related to your activity. Thus, you will have a panel of keywords that will be complementary to each other and that will allow your site to be considered relevant to your topic in the eyes of Internet users and Google.
That's why it is essential to choose your keywords upstream to achieve realistic goals according to your needs.
And what about you …
What is your method of keyword research for SEO?
---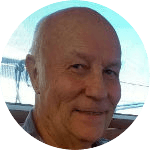 I hope that you've enjoyed this tutorial on keyword research for seo. If you have some particular techniques that you are using which prove to be successful, we would love to hear from you.
And, if you have any questions, please use the box below and I will respond as soon as possible. If you enjoyed this article please share it socially and leave a comment below, I will highly appreciate it!
I am a Premium Member of Wealthy Affiliate, where I have learned how to share my passions. I am inviting you to join my team and learn how to become successful in business and retire early. It is 100% FREE to join, learn and earn! Click the button below and I'll see you on the other side.