Share On Social Media – Boost Your Sales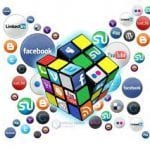 Once you have written an article or created a new page on your website, share on social media. Don't let it sit there for no-one to see. This will get visitors to your website, or blog, and will get you possible buyers for the products or services that you are advertising.
I am quite sure that you are already a member of several social networks, we all are these days, even if you are not marketing online. As I have been marketing online since 2001, I have joined Twitter as early as January 2009 and have become an expert in social media marketing.
You don't have to be an expert yourself, but if you want to do business online, you need to be a member of at least a few of the main social platforms.
The main social accounts you should be signed up with are:
Twitter
Facebook
LinkedIn
Pinterest
Instagram
Make sure that you have read their TOS before posting anything. Complete your profile properly, add a photo of yourself if possible, or your logo, avoid uploading a picture of your cat, no-one wants to do business with a cat, I can promise you that, and complete your bio as accurately as possible by introducing yourself briefly. In your bio, make sure that you include a link to your website or blog.
What can you share on social media?
---
Then, you can start to share on social media things that you like. There are limits to what you can share, some social platforms hate that you post too often, and with links to your products or services, so make sure that you adhere to the rules.
Share on social media interesting stuff and engage in conversations. Respond to possible messages. Be polite and avoid religious, racial, political matters, you never know who will be reading your message.
Unless your niche is of religious or political nature, yet, it shouldn't stop you from being nice and cheerful.
Some social platforms will allow you to make use of #tags, reTweets, Share, etc. Make use of those as they can increase your reach enormously, and ultimately go viral, but make use of them with moderation.
The number of shares you can safely post per day varies from platform to platform and also depends on the number of fans and followers you have, here is a guide for you:
#tags work with Twitter, Facebook, Tumblr, Instagram
---
Twitter allows for RT and #tags (RT is short for reTweet)
Facebook allows Share and #tags
LinkedIn accepts Share only
How often can you share on social media?
---
Pinterest ~~> post 5 times per day
Twitter ~~> post 3 times per day
Facebook ~~> post 2 times per day
Instagram ~~> post 2 times per day
LinkedIn ~~> post 1 time per day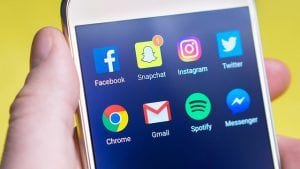 Each and every day make sure to visit your social accounts and follow back those that have followed you.
Respond to their messages, and if possible thank them for their actions (reTweets, shares, likes, etc.). By doing so, you will see your number of fans and followers increase naturally.
Also, follow members that have something in common with you or your business. Regularly "clean" your lists by un-following those that are not following you back, or have been inactive for a while (2 weeks or more).
When posting a message on your social platforms, use words that will compel your reader to click.
Apparently, certain words that end with "ly" can be sneakily used in your copy to slowly and hypnotically influence your readers. Here are a few:
obviously
clearly
slowly
apparently
certainly
easily
powerfully
evidently
instantly
nicely
finally
especially
consequently
and many, many more…
 Examples:
You DEFINITELY Need TARGETED Traffic To Succeed…
Usually, Leads Are At Least 8 Other Peoples Leads, NOT OURS…
Notice the "…" at the end of my messages? They seem to have the effect of telling the reader that there is more interesting stuff waiting for them if they follow through. I use it most of the time. See it on one of my Twitter accounts: https://twitter.com/biz_tips
I sometimes use a free headline analyser which helps write compelling headlines: http://www.aminstitute.com/headline
Also notice that the first letter of each word is in capital, this is commonly used when we share on social media as it has the effect of capturing the attention.
A couple of words have completely in CAPITAL letters to highlight important points. Never, ever write your whole message IN CAPITAL LETTERS, this is rude, it is considered as shouting to someone.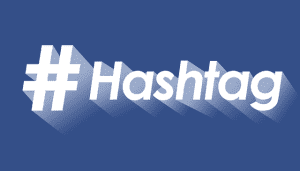 Usually, and especially for Twitter, the shorter the headline is the better. It is not wise to fill the allowed space to the maximum (140 characters and spaces for Twitter) use less rather than more, and write it in proper English (or your language as the case may be).
Avoid abbreviations and do not overload it with #tags (2 or 3 maximum for Twitter).  When you include a link (URL), no matter how long it is, it will only take the space of 13 characters. Some people suggest to use a link shorteners like bit.ly, goo.gl, tinyURL, etc., yet, I do not recommend it as I know that at least Twitter doesn't like it, since they use their own shortener which is t.co.
The best time of day to post on social media
---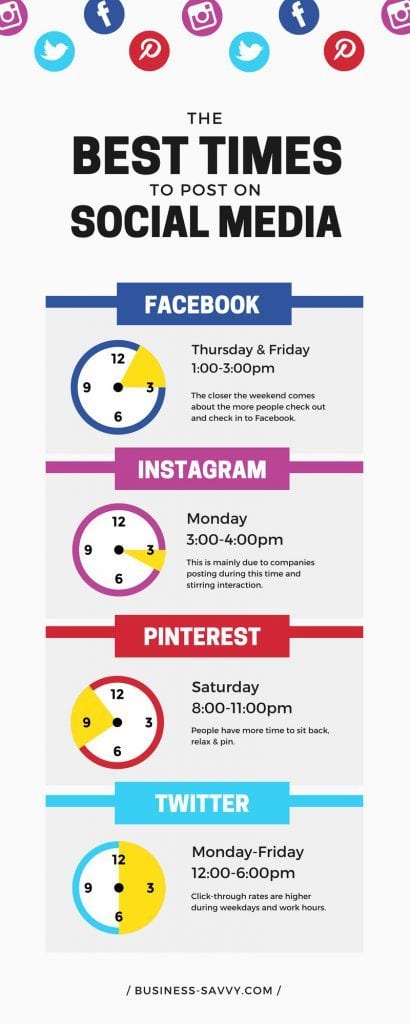 Obviously that depends on several factors:
– The social platform you are going to post on
– Your time zone or that of your target audience
– The age group of your target audience
– The day of the week
– The product or service you are offering
– and that's not all…
… in other words, know your audience!
A picture is worth a thousand words
---
Include an image related to your post. People are becoming more and more visually orientated and will skip your message if you did not upload an image. First of all, your image must be sharp and crisp.
Twitter used to have restrictions on the size of pictures you can upload, it is now not so much limited, but I still prefer the 2:1 ratio, 880 wide by 440 high. You can upload up to 4 images per Tweets, one will be selected as the main picture, and the other 3 will be shown smaller on the right side of the main image. This is useful if you are promoting a shop and want to show a few items.
Share and reTweet other peoples posts, they will love that and might remember you and return the favor.
Alternate your posts with links with other posts such as jokes, quotes, tips, cartoons, etc. and write your post in a friendly and happy, even funny manner. Furthermore, you can even add rather relevant emojis to add to the happy mood you are in (I hope), and again, while it attracts the attention, less is best.
If you wish to learn more about starting your own online business from home, click on the banner below …

You might also like to read the below articles that I have selected for you:
And remember that you can subscribe to my newsletter so that you will be instantly notified by email when a new article is made available for you to read. Just follow this link ~~> Subscribe to my Newsletter!
Thanks for reading
---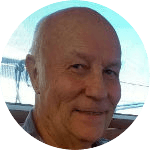 I hope that this article will help you with a few tips on how and when to share on social media. If you have any tips on the subject we would love to hear from you. And, if you have any questions, please use the box below and I will respond as soon as possible. If you enjoyed this article please share it socially and leave a comment below, I will highly appreciate it!
I am a Premium Member of Wealthy Affiliate, where I have learned how to share my passions. I am inviting you to join my team and learn how to become successful in business and retire early. It is 100% FREE to join, learn and earn! Click the button below and I'll see you on the other side.