How to Upload a Video on Instagram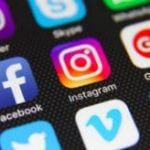 With the incredible success of Instagram, I am frequently asked by my readers and members of my community: "How to Upload a Video on Instagram?".
As users of this very popular social platform, we already know that Instagram is always offering us more tools to reach our community and share with them as much as possible.
"Instagram Live" or "Instagram Live Videos" are the latest. And are already more and more used by influencers, personalities or big brands …
But the advantage of these tools is that they are the same for everyone and so they are within reach of everyone to touch, in turn, your ideal customers!
Because videos are without a doubt the most direct and effective way to talk to your prospects today. And even better if it's live!
So you are also thinking about making your first live video on Instagram, but still hesitate to take the plunge.
Today, I am sharing with you some tips to help you jump into the water …
By the way, if you are wondering how I have succeeded in earning a full time income from home (and that since many years), here below is a little tutorial that will put you on the right track. Click on the image below and …

Okay, hope you did. So let's continue …
How to create an Instagram story and upload the video
Very simple … but first things first, here is …
1 – Everything you need to know about Instagram Live before starting your live
---
To share a live video with your subscribers, you need to click on your profile picture at the top left (in "Your story"):
Then tap "LIVE" at the bottom of the screen and then "Stream Live":
NB: The number of spectators appears at the top of the screen
Comments appear at the bottom of the screen. Tap "Comment" to add a comment. Press for a while on a comment to pin it to the top of the list, so that viewers can see it more easily. To turn off comments, tap, then select "Disable Comments".
Once your video is complete, press "Finish", top right, and confirm!
Warning!
When a live video is complete, it's no longer visible in the app unless you choose to share it in your story (we'll come back to that later).
Some things may seem obvious but here are the doubts you may have before pressing the magic button and start!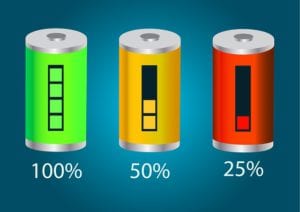 Prepare the place of your direct well (good lighting, no noise and good support for your mobile phone).
During your live, you can flip the screen (in horizontal format). But remember that the direct ones are originally designed for the vertical format.
Still, during your live, you can change the view of your camera from the front to the back with one click (like when you record a standard video).
Make sure your mobile phone is 100% charged!
If you want to see the comments better, connect your mobile phone to your computer (via an application like "Desktop to instagram") to see them on a bigger screen.
Make sure to save your live, if you want to share it elsewhere or give it a second life in replay. It will only be saved if you decide!
You can "pin" a text in your live. But you can only do it once you leave the live. In the meantime, you can use the "Notes" application on your phone to copy / paste your text …
Take the opportunity to review the biography of your profile and especially to change the link in your biography if you want to promote something in particular. You can also create a specific page for the link of your bio and be even more efficient in terms of conversions.
PS: If you do not have an Instagram account yet, then go and open one first here ~~> Instagram.
2 – How to get the largest audience possible
---
For as many people as possible to connect to your live, here are some tips:
Post "stories" on your profile by inviting your community.
Ask your subscribers to activate notifications to be alerted of your new publications.
The days before your live, try to polish your stories to get your community's attention to your profile.
Remind your subscribers that you will be recording a LIVE video in your posts just before your live broadcast.
Eventually advertise in your stories to attract more people (Instagram advertising leads you to have more subscribers, so be aware of your direct).
3 – What to tell in your live Instagram?
---
There are many reasons why you should make your 1st live on Instagram, but here are the most frequent opportunities:
Broadcast your knowledge with an explanatory course, tutorials, tips, etc.
Share interviews with other professionals who complement your work and which your community can benefit from
A one-hour Webinars to share, connect and promote a product or service (or talk about one of the issues in your business)
Q & A session on your theme, your services / products etc.
Organization of a competition live, to show more transparency!
Tell stories (for example, a novelty, a good news, an exclusive product / service)
Show "behind the scenes" or the hidden part of your activity … People want to know you! And they will remember more easily your activity if they put a face and / or more personal things …
4 – After making a live video on Instagram …
---
Leave your video online for the next 24 hours so people who could not attend your live can enjoy it!
How?
Here are some recommendations to keep your live after its broadcast and to be able to rebroadcast it in replay:
Once your video is finished, remember to save it! (This will also be used to put it on Instagram TV (IGTV) if you want it.) Otherwise it will be lost …
Highlight your live for 24 hours. Right at the end of the live, you will also have at the bottom of the screen an option to share your video in your stories and make it public for the next 24 hours (like any other of your stories).
Download your live on IGTV. (Remember that to download a long video, you have to do it from a computer on IGTV.)
Post new stories / photos, mentioning your direct and linking to where you posted it (eg IGTV, YouTube etc.).
With this guide, you are now able to post great Instagram videos, tailored to your business and personality. Again, it's a fast and efficient way to connect with your community.
You will see that even if your audience is initially weak, you will "convert" a lot more. And even if you are not necessarily comfortable during your first direct, the more you do, the more you will become …
Feel free to share any (other) questions you would have in the comments section below!
Thanks for reading my latest how-to …
---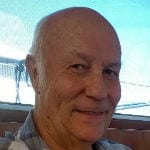 Now that you know how to upload a video on Instagram, if you are already done it, and have any tips to share with us, we'd like to hear about it. And, if you have any questions, please use the comments' area below. You should normally receive a reply within the next 48 hours.
If you enjoyed reading this article, please share it socially. Also post a comment with us here below, I will be very grateful!
As a Premium Member at Wealthy Affiliate, I learned how to share my passions with the world. You are very welcome to become part of my team of very successful netpreneurs. You too can become a successful business owner and live your laptop life. I will be your personal mentor for FREE. It is 100% FREE to join, learn and earn! Click the button below and let's …