Where To Advertise Online For Free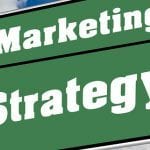 Where to advertise online for free may not be the most important part of your advertising campaign, there are plenty of places where you can do that. But what if I showed you an unstoppable technique to advertise on the Internet for free instead, without spending money (obviously)?
Also, you will be able to advertise on Google Adwords, Facebook, buy banner ads, buy sponsored articles, etc.. and yes, all that for free!
Too good to be true ? Not at all, read on…
---
After reading this article you will know more than 97% of entrepreneurs know about how to advertise on the internet without spending any money.
So, imagine for a minute that you could:
Advertise on Adwords, Facebook, Youtube or even on the largest websites in your niche, free of charge
Outsource tasks to freelancers without spending your money
Market your business everywhere and become the leader in your industry
Most entrepreneurs are facing the same problem: lack of budget to advertise and make themselves known. And they react almost all in the same way: it takes money to acquire traffic. They want traffic, traffic and more traffic. And the problem is that advertising on the internet is very expensive.
The cost per click on Google Adwords keeps climbing and most companies that use it work on the edge or at a loss.
For most companies, advertising on Facebook does not convert
The least banner on a known site costs several thousand dollars per month!
And guess what ? They are totally ineffective.
If you are not making enough money with 1,000 visitors, you will not earn any more with 100,000 visitors, considering the expenses you will have to reach these 100,000 visitors.
As a graphic example: get 100,000 people into a supermarket, if the products are placed 5 shelves high, without ladder, and there is nobody at the checkout … customers do not buy because they cannot .
Stop working haphazardly
---
I am always surprised to meet entrepreneurs who invest thousands of dollars in the acquisition of traffic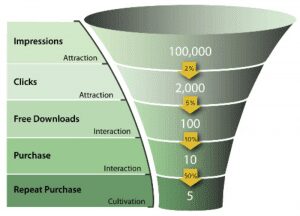 while they do not even know if their site can really sell. Furthermore, they don't even know who their visitors are, where they come from, what they click, why they leave without buying, what products interest them the most …
They also do not know how many visitors have become customers, have registered on a newsletter. Worse still, they are changing whole pages of their site as soon as they have an idea without even knowing if it is better than before or not.
Would you change the location of your restaurant overnight without warning your customers, the press etc? Well, making changes to your site without knowing if it works better than before is also risky.
Therefore, I will explain to you how to optimize the conversion rates of your site!
So, it is not where to advertise online for free, but how!
---
Maybe, many of you might stop reading here. Too bad for them. Because yes, we are going to talk about conversion rate optimization. And, copy writing is one of them, that's probably why you've read so far.
So, I'm not going to talk about miracle methods to advertise free on the internet, I will explain how to optimize your site to make more sales without having more visitors. Therefore, our goal will be to reinvest the surplus of the turnover that you will make with your optimizations into advertising.
How to increase your sales by 47% in 6 months without additional visitors!
---
This is just one example as I worked on a client's site, not everyone will get those results though. But you will understand the principle.
Real case study
Let's take a website as an example, that of one of my clients whose name I will not mention. He sells tools online.
Here are his metrics (rounded up) before optimizations:
Number of unique monthly visitors: 24,000
E-mail opening rate: 11%
E-mail click rate: 4.6%
Percentage of subscribers to the newsletter: 7%
Percentage of sales: 1.2%
Product price: $75
Monthly turnover: $15,600
Metrics after optimization (traffic has risen a bit but we won't talk about it):
Number of unique monthly visitors: 24,000
Opening rate of emails: 29%
E-mail click rate: 8%
Percentage of subscribers to the newsletter: 17%
Percentage of sales: 2%
Product price: $75
Monthly turnover: $23,000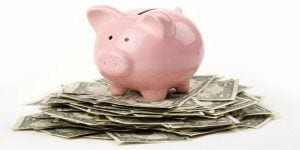 As a result, in 6 months of optimization, without spending any money, except for optimization software, which cost just a few dollars, or can even be free, the client generates more than $7,000 extra in turnover. Enough to invest in advertising on the internet.
At $0.50 being the average cost per click, that makes it 14,000 additional visitors per month, potentially, keeping the same conversion rate, that is $11,500 more in turnover each month.
Actions taken to increase sales and all conversion rates
Therefore, for this client, I first made sure to analyze all activation / conversion processes. Also, I worked on several elements, namely:
Landing pages
Copy-writing
The product pages
E-mails
The purchase funnel
The basket page
The call to action buttons
Visuals
Layout
etc.
The software you will need (which I used) to optimize your conversion rates
The method to optimize the conversion rates of your site
---
Establish a statement of current results
First of all,  you will need to establish a statement of current results:
Is it able to measure the performance of our site?
How do we sell?
Are we satisfied with our results?
What do we do everyday to sell?
How many visitors?
Also, where do they come from ?
How many newsletter subscriptions?
How many direct sales?
What is the email opening rates. Also, how many clicks and purchases?
Dropout percentage of shopping basket?
And, the average monthly / yearly basket per customer?
Measure what needs to be
This part is vital. We must measure what is important. In most cases we do not care about the bounce rate,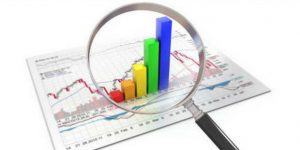 the number of page views or the OS used. Because this data is important for media sites that live from advertising to CPM, not for an e-commerce site or a startup. On the other hand, some data are often forgotten. For example, in some areas, geo-location is paramount.
For example, before proposing a seminar venue on my site, I look at the city or cities in which I have the most visitors. No need to offer a seminar in Paris if most of my visitors are based in Quebec!
For this client I have chosen to measure the results of the site. Soon I will measure and optimize the marketing levers I used and the performance of each of them to know the profitability of each of my marketing actions to:
Facebook
Twitter
Memberships
Market places
Guest articles
The videos posted on Youtube
Messages posted on the forums
etc.
I analyzed 4 key factors:
Activation (newsletter registration, webinar, free physical events)
Retention (frequency of purchase)
Abandonment of shopping cart
Emailing (opening rate, click through rate, purchase)
I did not analyze everything in one go. I created a road map with priorities. The main objective for the client was to make the time spent and the marketing actions profitable. So I started by working on activation: increase the number of subscribers to the newsletter.
I worked on the conversion tunnel and the sales process (copy writing of product pages, visuals, call to action, promises etc.).
Then I focused on the optimization of e-mails (opening, clicks, actions).
Properly install the right tools
---
I insist on this crucial point: a poorly configured tool is not only useless but can even make you lose money. As far as Google Analytics is concerned, you need to be sure that your conversions are properly installed, that codes are present on important pages, that e-commerce objectives are set up, and so on.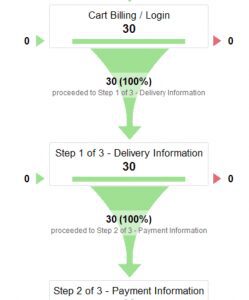 You'd be surprised to see the number of companies that have not implemented their e-commerce conversion goals on Google Analytics. If you do not know how, invest in the services of a Google Analytics consultant or agency. It's primordial !
It is the same for AB tests.
What is an AB test?
An AB test allows you to test different elements of a web page in order to keep only the one that gives the best results. To put it simply, we create for example two versions of a web page and we show version 1 to half of our visitors and version 2 to the other half.
You can do AB tests on an entire web page or on smaller items such as the title of a page, the color of a button, or the location of an image.
For most of your tests, it is not the page on which you put the test which is the objective, it is the thank you page. Otherwise, you will read the tests upside down!
Example: if you want to test two colors of call to action buttons on your form, it is the thank you page that will give you conversion indicators, the page on which users arrive after completing the form. This is the only way to know how many visitors have arrived on this page and so have fulfilled the goal. If not, your AB testing software will give you the opposite results. It will tell you that the best button is the one that got the lowest bounce rate (the Internet users stayed on the page) which means they have not reached the thank you page. They did not complete the form.
Determine your goals
---
What is the behavior of the perfect visitor?
How many CAs do you want or need?
What should be the average shopping basket of a customer?
Create content
---
When you have installed your software and your goals will be determined you will have to create content. Basically, you will create variations of pages and other items that you want to test. Here is a non-exhaustive list of what you can test:
Content: page with video and no video, pages with testimonials and no testimonials, very long page, very short page etc.
Visuals: colors, fonts, sizes, shape
Layout: video right or left, sidebar right or left, call to action at the top or bottom
Set up AB tests
---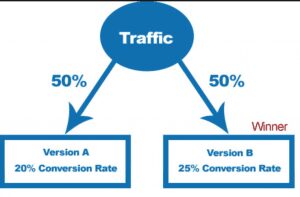 If you have many elements to test you can set up multi-variable tests. This will allow you to test different elements on a page at the same time. If you only have one product and you start with the AB tests, I advise you to do simple AB tests and test the elements one by one. If you do not, you may not know which element has triggered improvements.
Example: If you need to test a form, proceed as follows:
First test only the background color
Then test only the color of the call to action button
An then the catch
Then the text of the call to action button
After that, the visual
Then the location.
In conclusion
I can guarantee that if you follow this action plan, you are sure to increase your turnover enough to re-invest in internet advertising.
If you wish to learn more about starting your own online business from home, click on the banner below …

You might also like to read the below articles that I have selected for you:
And remember that you can subscribe to my newsletter so that you will be instantly notified by email when a new article is made available for you to read. Just follow this link ~~> Subscribe to my Newsletter!
Thanks for reading
---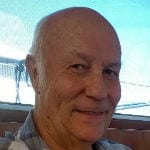 I hope that you enjoyed reading this article. Do you have any experience with where to advertise online for free? We would love to hear from you. If you have any questions, please use the box below and I will respond as soon as possible. If you enjoyed this article please share it socially and leave a comment below, I will highly appreciate it!
I am a Premium Member of Wealthy Affiliate, where I have learned how to share my passions. I am inviting you to join my team and learn how to become successful in business and retire early. It is 100% FREE to join, learn and earn! Click the button below and I'll see you on the other side.

Easy to Retire – Copyright © since 2017 to date!