How To Write Engaging Content – Top 10 Tips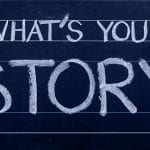 Would you like to know how to write engaging content for your blog?  I bet you would, so keep reading …
Selling on the Internet is about creating a relationship and trust with visitors to your site. Business is above all a question of relationship between people. But you will only be able to create this relationship by keeping your readers loyal and by starting the dialogue with them.
How?
By creating and animating a community. Starting with the readers of your blog.
Today I am planning to give you a few tips to keep your readers loyal. Some very simple techniques to make sure your readers come back to your blog day after day.
You are ready ? Let's go ! …
How to write engaging content
---
1. Keep a regular publication frequency
Why would anyone come back every day to your blog, otherwise because he's looking for something new to read? If you can, try to publish at least once a week. You will not only have great opportunities to increase your traffic, as I explained in my previous article, you will improve your website ranking in Google by doing so, but also to retain your readers.
We know that it is difficult and especially very much time consuming! But it's mathematical. If your readers continue to receive fresh, quality information, there is no reason why they will not come back to see you.
No time to write a feature article every week (ideally over 1000 words)?.. You can alternate with other shorter publications such as a video, a free online resource, an interview, etc. ! Or, you can hire the services of some freelancers, such as "101 Content". A banner is posted in the right column. By clicking on it you will be entitled to a FREE SAMPLE (It is time limited though).
Psss… You lack idea of ​​content? You can also hire my services through this link ~~> I Will Write And Publish Your Guest Post On My Blog and you won't be disappointed.
2. Adapt to the desires of your readers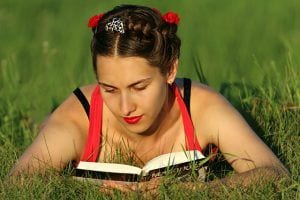 We live in a period in which you must accept that your content must be "consumed" according to the preferences of your readers!..
Make it easy for them to read your articles:
Set up a possible subscription to your blog by RSS feed, a signup form to your newsletter prominently, if your reader prefers to read you on his mail, systematically share your content on all your social networks, etc.
In short, your job is to announce that there is a new content available. Nothing more. So, get out and spread the news !!
3. Reply to ALL comments!
By all means, don't do like many bloggers do who literally ignore their readers and comments. What a lack of consideration towards them and how to kill at the embryonic stage the desire to collaborate with your project … Be the first participant of your blog!
To give a good reason for your visitors to comment on your blog posts, suggest the time to write a comment and accompany it with a back link to their blog. Several plug-ins exist to increase your number of comments. These plug-ins will automatically ask the article or page that your visitor wants to highlight by commenting on your article. So there will be a link from your blog to the blog of the page in question.
It is important to know that your number of comments will increase that way, but you may have a loss of the number of visitors who come to your blog because they may go to one of the blogs of the visitors who commented on your article.
Personally, I prefer to wait for "organic" comments, from people who have really read my content and took the time to comment, negatively, or positively, and I will respond personally in the following 24 – 48 hours.
I hope that you are not one of those bloggers:
Some bloggers prefer not to allow their readers to post comments on their blog because they chose to save time in creating their content and articles by not accepting comments, therefore not having to reply to the comments. They feel that although comments add content to their articles, it takes time to approve and respond to them. So to produce more articles and content on their blog, they permanently disabled the comments function, which to me is ridiculous.
In addition, they claim that , as the calls-to-action are in this way more visible because they are at the bottom of the page and they are not polluted by comments (absolute nonsense!, and rude.).
So, when you have finished ready this article, whether you liked it or not, feel free to post a comment in the comment section at the bottom of this page; you are guaranteed to have a reply, from me personally and within 48 hours.
4. Present your social proof
We all want to know if the site we are reading is alive or dead and if there is anyone behind what we read, isn't it? Show "signs of life" on your website by proudly displaying your community!
For example, display on your site or blog the number of your readers via RSS feeds (use the option "FeedCount" in the Publicize tab of Feedburner), the number of subscribers to your newsletter, if your mail processor offers you this possibility, the number of your followers on Twitter (use TwitterCounter's Twitter widget) or your Facebook fans (with Facebook's Social Plugins) …
NB: Be careful however! You have to choose the right moment to show these social proofs! At the start of your activity, it is likely that you get the opposite effect by displaying this data! People will say "Few people = bad content". But when you exceed 500 fans or followers, this social evidence plays an important role and, in some ways, accredit the quality of your work. We know it's not necessarily so, but people sometimes tend to confuse popularity with quality.
5. Generate the maximum of comments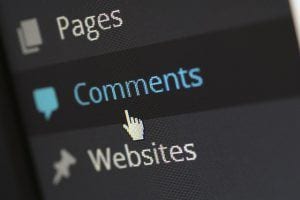 Try to reinforce your feed of comments at the foot of your articles. To get there, you can ask questions directly to your readers at the end of your articles (this is called a call-to-action, or CTA). In short, each of your articles should contain a call for participation in the last lines.
If you are on WordPress, you can also use plugins, like Comment Luv, to thank your participants by giving them more visibility. Or, set up an email notification service for each response received to a comment. The Jetpack plugin allows you to do it easily (it is the user himself who activates this service and can unsubscribe at any time!). If you are not yet using WordPress, you should! You can create a FREE WordPress website (IN MINUTES!)
6. Promote your blog subscription
The best way to get your readers to come back for more of your publications, day after day, is to simply ask them to signup to your newsletter! And of course, in as many places as possible! If you have ready this far, I am assuming that you are finding my content interesting, so why not signup now so that you will know as soon as a new article is available for you to read? The signup form is half way down the right column ➸
On your blog, facilitate the registration to your RSS feed (with Google Feedburner), to your newsletter, to your social networks (Facebook, Twitter etc.). Do it on the sidebar of your blog, if you have one, at the foot of your articles, or by creating a specific page for the registration to your newsletter on your site (which can serve as landing page or landing page for your online advertising). On Facebook, remember to put a signup link to your newsletter on one of your fanpage tabs.
7. Set up an auto-responder
I have already insisted so many times on the importance of building a mailing list so I will not come back to it. Just think about putting a series of emails for your subscribers and systematically insert links to your site. To encourage your traffic and, consequently, participation on your blog.
To do this, set up an autoresponder system that works without you! You do not know how to do it ? It is pretty much straight forward. The most popular right now, because of its simplicity and reliability, is AWeber, which is the one I am using myself.
8. Organize a quiz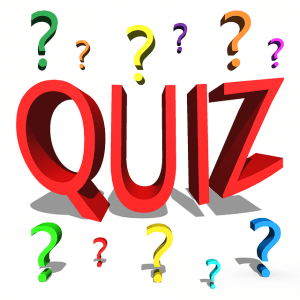 A quiz is a great tool to encourage participation on your blog. Your readers have fun and in addition they can win something. What more ? If you set up a contest on your blog, you will see that your readers will come immediately to see what is at stake and will come back to see how the contest is going.
NB: When you think about the gift, there is no reason to jeopardize your budget!
A guide / ebook / white paper, a podcast, a training video can be a good gift, one of your own products too. Sometimes, just contact one of your colleagues. Many of them will be delighted to give you something to give as a gift, and in doing so, he/she will get a little bit of promotion!
You can also organize a contest on Twitter and Facebook, and relay it on your blog. How to organize a contest on Facebook or Twitter ? This will be explained in my next article, so be sure to signup for my newsletter ! (Remember, midway down the right column).
9. Generate relationships with bloggers, even with your competitors!
A good way to create good business relations and to have the opportunity to connect with other bloggers, especially the most influential players in your sector, is to offer them an interview.
Pssss… The must-have is an interview on Google+'s online video tool that automatically uploads your videos to your YouTube channel.
Beyond making you probably some new friends (who can surely give you a boost when needed, and vice versa), in most cases, they will mention your interview in their own blogs. And it will give you visibility on an audience close to your target.
NB: Do not hesitate to get in touch with your own competitors! Be sure to do something for them, even if it means helping them share their content, so they will do it for you!
10. Add a forum to your blog
Adding a forum to your blog can be a great way to make your readers addictive! And add value to your site. The other advantage of a forum is that it is the readers themselves who write the content (or more content = better SEO) and answer the questions.
You have the option to charge for being a member (as long as you offer value!), Using WordPress plugins like WP members.
If you are interested in creating your own forum (for free), I suggest that you watch the YouTube video below:
So, open up to new ideas for your blog !! And inspire a breath of community on your site!
And you ? What are your tips for running your online community and getting your readers to participate more on your blog? Remember, this blog is yours so do not hesitate to react, leaving us a note below! We love to read you!
It's your turn.
If you wish to learn more about starting your own online business from home, click on the banner below …

You might also like to read the below articles that I have selected for you:
And remember that you can subscribe to my newsletter so that you will be instantly notified by email when a new article is made available for you to read. Just follow this link ~~> Subscribe to my Newsletter!
Thanks for reading
---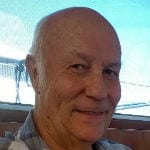 After reading this article, you will know how to write engaging content. If you have any tips on the subject we would love to hear from you. And, if you have any questions, please use the box below and I will respond as soon as possible. If you enjoyed this article please share it socially and leave a comment below, I will highly appreciate it!
I am a Premium Member of Wealthy Affiliate, where I have learned how to share my passions. I am inviting you to join my team and learn how to become successful in business and retire early. It is 100% FREE to join, learn and earn! Click the button below and I'll see you on the other side.
 Easy to Retire – Copyright © since 2017 to date!