How to Improve Your SEO – 6 Major Sources to Exploit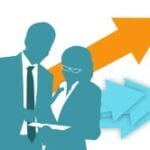 In this article I am going to show you the different sources of web traffic to exploit to improve your SEO; from organic traffic to social traffic, from direct traffic to paid traffic.
You will discover 6 major sources to analyze and understand to perfect your SEO and gain visibility.
In terms of web traffic, your website receives visitors from different sources, thus guaranteeing a balance in your audience. If there are several sources, it is important to know them, to know how to exploit them and how to balance your traffic.
The idea is not to end up with a penalty from Google; or to waste your energy unnecessarily by putting too much emphasis on one source.
Everyone knows the expression "do not put your eggs in one basket", right? So, you will see that in SEO this rule also applies.
Note: Please note that the data relating to the sources allowing you to acquire traffic is available on your Google Analytics. It is therefore imperative to have it installed beforehand.

Once your account is created and your blog is completed, Google will provide you with a code which you will have to insert into the code or via a dedicated insert depending on the theme used if you are using WordPress.
Let us study together these different sources of traffic and see how not to make mistakes; to gain visibility and get an increasing number of visitors to your website …
1 – Organic Traffic
2 – Referral Traffic
3 – Direct Traffic
4 – Social Traffic
5 – Traffic From Other Links (newsletters, notifications, email signatures, etc.)
6 – Paid Traffic
How to Improve Your SEO? …
---
The starting point is your blog, mostly installed under the WordPress CMS. Once online, your blog will receive visitors from different sources depending on the actions you implement.
When you deploy the digital strategy for your website in particular, this is where your first visitors will arrive.
In parallel, a net-linking strategy will strengthen your positioning. It will be expected later if you start your blog; or as soon as you want if your blog has been online for about a year. To set up only if you have an interesting content capital.
Ultimately, say after a few months, your traffic will split up into different sources that will indicate the origin of your visitors. This will tell you how they got to your site.
We will distinguish 6 major sources on this subject which you can use for your natural referencing …
1 – Organic Traffic
---
Generally speaking, organic traffic is ultimately the source that will bring you the most traffic. It is directly related to your content strategy and SEO strategy. Therefore it is important for you to know the fundamentals of SEO to work effectively on this source of traffic and improve on it.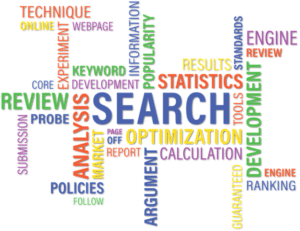 It follows directly from the requests entered in search engines and in particular Google. Internet users will enter a query on the search engines and you hope they will land on your content.
The requests entered by these Internet users are to be considered under 2 axes because they must include the keywords that you will have used within one or more of you content:
Generic keyword: It is a more or less competitive keyword entered directly in the search engine. The results will therefore not be as sharp as with a specific search. Example of request: "digital transformation". Here we just do a search on the generic term, in order to find information related to digital transformation.
Key phrase: It is a series of words; which is also known as "long tail keyword", linked to a generic keyword which will allow you to refine your search. Example of key phrase: "The digital transformation of companies". Here the user does a specific search indicating that he needs information related to "digital transformation" but "companies" in the broad sense. If we seek to refine more on a point, we could enter a query like this associating 2 keywords: "Training and digital transformation".
Organic traffic will therefore relate to the request entered by a user; resulting in a click on one of your content appearing in the search results.
The user enters for example "digital transformation" on Google and obtains a result page where your article appears. If he clicks on the link to your content, you will gain a visitor in organic traffic.
2 – Referral Traffic
---
Referral traffic is indirect traffic. That is, it relates to links used by different sites or media pointing to an article in your blog. If a site writes an article and it underlines a source (a link) from one of your own posts, you will potentially gain referral traffic. It will be won as soon as a user clicks on this link; then it will then be counted as a source of referral traffic.
It is thanks to this source of traffic that we get to improve our SEO. If however the sites or the media inserting one of your links are referent in their field.
We usually use a net-linking campaign to manage to develop this source of traffic or guest-blogging. We can also highlight sponsored posts as an axis to develop this source of traffic.
Referral traffic is with organic traffic the 2 most important sources having a direct impact on the SEO of your content. Even if none of the sources is to be neglected, some contribute greatly to make your site a referral site if it is often cited. Even more so if you have an increasing number of posts positioned in the top 3 of Google.
3 – Direct Traffic
---
Direct traffic is associated with any Internet user who accesses your site by entering its URL in a browser. If people bookmark your link, it will also be considered direct traffic as soon as they click on it.
Significant direct traffic is revealing:
More and more Internet users know and / or talk about you, which is an important factor for your reputation. If bookmarking your URL is a plus, don't neglect short URLs so that they are easier to remember and typed.
Direct traffic can have a significant proportion; when it is a big brand that manages a corporate site more than a blog. If it is important for your notoriety, it is difficult to directly influence it to increase it.
Internet users may prefer to subscribe to your newsletter rather than accessing your site directly. With "push notifications", many also prefer to receive them when they are published again.
As you might not know what "push notifications are, here what Wikipedia explains it …
Push notifications are small messages that can reach audiences anywhere and anytime. While pop-ups appear only when audiences are on the site they belong to, push messages are independent of sites. They are associated with web browsers and apps.

From Wikipedia: https://en.wikipedia.org/wiki/Push_technology
A very useful popup that you must have noticed when you landed on this page.
4 – Social Traffic
---
If it has no direct impact on your SEO, social traffic will still be a guarantee of proven visibility on social networks.
Social traffic therefore comes from all of your content shared on your social networks. As soon as people click on the links pointing to your content, you gain social traffic.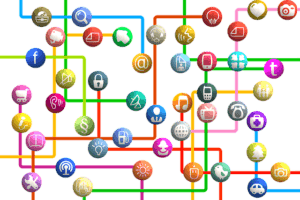 In my opinion this traffic should not represent an important source of your traffic. A maximum of 15% which is already excellent, shows a good social presence for well managed traffic.
If we consider the organic and referral sources as the most important, it is on these that efforts will have to be focused.
It does not mean that social traffic is not important; but the fact that it does not improve your SEO directly you have to know how to dose it.
Besides, it is not a good idea to remain locked up on social networks when they may all end up becoming paid to advertise platforms. It is enough to see the many changes of the Facebook algorithm we are going through to understand that a payment is almost becoming mandatory to ensure visibility.
Or, even Twitter which has been an excellent source of traffic for years, is starting to suspend and ban accounts that are regularly promoting their businesses for free when they could pay for their marketing instead.
This is my opinion, because if social traffic is important to improve your SEO; it can come from a much weaker organic traffic and therefore from a poorly worked SEO; or from an editorial line far too broad to raise an expertise to Google eyes. Unless you have several hundred thousand unique visitors and / or are a media, this is an area to measure and balance.
5 – Traffic From Your Link Shares
---
The 5th major source of traffic will come from all your shared links within e-mailings, newsletters, notification systems and email signatures. I might forget some, but I think that they are just about all there, except for what's coming in the next chapter!
Emailing, newsletter, notifications, email signature and as many shared links pointing to your website will allow you to gain traffic … or at least to maintain it.
All these links are generally those that you will deliberately place on a set of digital documents to publicize your website or some of your flagship content.
The system of notifications via applications like the push notifications that we talked about in chapter 3, allows Internet users to be notified as soon as a new article appears on your blog.
It is a great way to build loyalty and to maintain your traffic. This system is similar to a small pop-up that opens inviting you to subscribe to receive the new info from the blog. Be careful however if you publish several contents per day, prefer a single notification grouping all the published news.
6 – Paid Traffic Will Improve Your SEO
---
In addition to the various sources of traffic we have discussed above, there is one that has to be addressed fully as far as I am concerned is very rewarding.
We have also seen that free sources of traffic like social traffic are on the brink of becoming ineffective unless you agree to pay large sums of money to be seen.
Therefore, once you have optimized your blog or website to the best of your ability in order to gain organic traffic, what's left for you to do to ensure that you receive the traffic that you need to become profitable?
Get some referral traffic? … yes,
Some direct traffic? … sure
Share your link via your newsletter, a push notification, email signature, etc.? … good too!
But all that has its limits really. Considering the competition we are facing nowadays. If you want to gain the first page of Google, and remain on it, you need to show the giant search engine that your website or blog attracts a lot interest by the number of visitors it gets on a daily basis.
Visitors, yes, but not any kind of visitors, right?
Google is no fool, trust me. It will know the difference between REAL people visiting your website and a robot.
So you need to be careful where you purchase your traffic from. Good traffic will improve your SEO efforts, but traffic resulting from robots will damage your business perhaps forever!
I have been marketing online since 2001 and as for every website or blog owners, traffic has always been my main concern. Everything I have explained above I have lived and adapted to over the years.
At present, I do not invest in many paid traffic sources apart from the following three:
In Conclusion On The Sources Of Traffic
---
Once the sources identified and the figures analyzed, you will need to adopt a strategy to balance all of these sources and work your SEO intelligently. Do not favor what will not bear fruit in the medium or long term.
Instead, start with the growth of your organic traffic by looking for better optimization of content. Develop your social traffic but don't be obsessed about it because it is energy that will not improve your SEO significantly.
Build loyalty and maintain your traffic with the help of a newsletter and notifications; and develop your positioning when possible using reliable paid traffic like those listed above.
Produce monthly reports and analyze the evolution of your traffic month after month to find the right formula (the one that suits you best in the end).
So Now You Know How to Improve Your SEO …
---
I hope that you enjoyed reading this tutorial and that it will help you improve your SEO, the right way.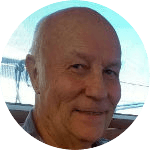 If you are looking for an honest way to make a living online, and to start for free, just like I have been doing for years, I recommend that you first learn more about Affiliate Marketing, it will cost you nothing. 
You can even start at your own pace if you don't have much time to spare. All you have to do is join my FREE Internet Marketing Training by clicking on the banner below …