How To Improve Your Conversion Rates With eMail And Social Media Integration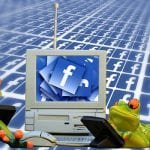 Knowing how to improve your conversion rates with email and social media integration should be a very important part of your marketing strategy.
Statistics show that only 56% of marketers integrate social networks and email marketing. But not to combine these two channels, or worse not to choose to work with only one of the two, is however a mistake in your internet strategy.
Although the engagement level of emailing is often higher, social networks allow us to potentially reach more people. So how to combine the two?
I am sharing with you 5 of my magic techniques …
How to improve your conversion rates with email and social media integration
---
1. Start with cross links
For starters, I am quite certain that all your newsletter subscribers are not following you on social networks, and vice versa. Start by including icons to your social networks at the bottom of all your emailing. You can precede them with a short sentence like "Follow us!" Or "Stay connected," to encourage them to expand their relationship with you.
If you have a good emailing software, you will most probably have this feature! You can also include share buttons to social networks within your emails. So that your registrants can easily share them with their own contacts. And naturally enlarge your base!
Conversely, put a link to subscribe to your newsletter on your social networks. Facebook has this feature available on the pro pages. In the image below, you can see a blue button "Learn More", bottom right under the cover photo:
For Twitter and Instagram, you can post the link in your bio 😉
2. Use your emailing list on social networks
Upload your list of newsletter subscribers on Facebook, LinkedIn and Twitter. For example, on Twitter, you can download your list of subscribers, so that Twitter can check in its database those who have a Twitter profile. Once these profiles are found, follow them on so that they know you are there!
3. Do re-marketing campaigns on social networks
Do you know what re-marketing is? This is the trend of the moment because probably the most effective! Social networks give us the opportunity today to be able to re-target visitors to our site, and particularly our list of subscribers, via their online advertising platform.
Here are the different re-marketing campaigns that you can set up:
Show your subscribers the offers they have not opened in their mailbox
Target your newsletter subscribers who are no longer active, in order to revive the flame 🙂
Target your existing customers by showing them offers related to the history of their previous purchases
But, thanks to re-marketing, it will also be easier for you not to lose sight of those who have shown interest in your offer. Even without taking action! Because they might not have been interested at the time, perhaps because the timing of your offer might just not be right then. It is therefore useful to remind them. With a small booster, a custom ad, to which you add a special discount, you multiply the chances that they will this time take action 🙂
How to proceed ?
1. First, install a "tracking pixel" on the landing page / sales page of your site. This code will allow you to identify those who have landed on this page. Don't worry, it is given to you by the social networks at the time of making your advertising campaign.
2. Create a mailing dedicated to the service / product you offer on your sales page (this can be the description page of your product / service).
3. Place a link in your emailing to redirect your readers to your landing page, if they want to buy (in the case of an online store) or find out more
4. Once your emailing has been sent, do some targeted advertising on social networks to those who clicked on the link. And who have shown interest in your service / product!
NB: If you wish to know more about how to set up re-marketing ads on Twitter and Facebook, check out this Twitter Article or the Facebook Guide.
4. Invite your email subscribers to a good deal / contest
Social network users are often on the lookout for good promotions and other contests. And they do not hesitate to share their email address if it has an interest for them. So if you have a little budget and a creative mind, go for it 🙂
Launch a contest or promotion on your social networks. While making sure to ask your community to enter their email address to be able to benefit from it.
Remember to put forward your emailing offers on social networks, playing on pretty visuals. For example, you can post a photo of your product and include a caption of the type: "We are offering this great product to 5 of our lucky subscribers! Do not miss this opportunity. Subscribe to our newsletter to know who the winners are via this link …" (insert the link to your newsletter's registration page).
5. Use influence marketing
Finally, mention an influencer of your sector of activity in your tweets or publications Facebook, Instagram, LinkedIn … Your influencer will be notified of your mention by a notification and will dedicate at least 2 seconds to see what it is. And if he likes what he sees there, he will mention you in turn on social networks or share your post!
NB: Do not overdo it either, you will sound like a complete nut and could cause just the opposite effect 😉
Because by increasing your audience, you will automatically increase the visitors to your website or blog and thus mathematically your registrants. On the condition of course that your site is well optimized with a nice newsletter signup form, well placed.
In short, using a good emailing platform, you can maximize the potential of your emailing strategy as much as your social networks. And thus strengthen your overall web marketing strategy.
Also, I invite you to get my free Internet Marketing course by clicking on the banner below …

Here are other articles that you should find useful:
Thanks for reading
---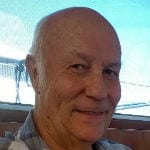 I hope that with this article you will understand how to improve your conversion rates with email and social media integration and that you will put it to good use. If you have any other tips on the subject we would love to hear from you. And, if you have any questions, please use the box below and I will respond as soon as possible. If you enjoyed this article please share it socially and leave a comment below, I will highly appreciate it!
I am a Premium Member of Wealthy Affiliate, where I have learned how to share my passions. I am inviting you to join my team and learn how to become successful in business and retire early. It is 100% FREE to join, learn and earn! Click the button below and I'll see you on the other side.
 Easy to Retire – Copyright © since 2017 to date!