Good Ideas To Make Money Online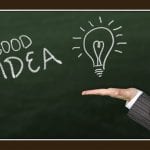 Here are 4 really good ideas to make money on the Internet that you will certainly love to know about.
Did you know that I make money with this blog? Not huge sums yet, but enough to pay for most of my bills! (and I'm a big spender).
When I say this to people, they are skeptical. It seems that "making money on the internet" is immediately associated with "fraud", "too good to be true", "scam" …
And yet, I'm not the only one!
I often mention people such as:
… and there are more!
Each of them uses one of the 4 good ideas to make money described in this article to monetize their site. Of course, after reading this article, you will also be able to use them! These techniques are within everyone's reach.
However, I must warn you! To say that it is "easy money" is largely exaggerated. If you want an easy way to make money, find a J.O.B!
Nor can we say that it is money that is difficult to earn. Once the site is in place, the money comes in by itself. Hence the term "passive income".
In truth, making money with the Internet is more a matter of patience and consistency than effort and / or skills.
If so few people live off their website or blog, it is simply because most of them drop out too soon, get out of breath, and move on.
So here are the 4 good ideas to make money:
Idea # 1 – Monetize your site with AdSense
---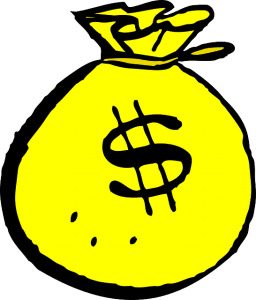 In 2006, a man creates a blog where he claims to be a caricature of Steve Jobs. Everybody loves its content! The articles are funny, well researched and the approach is excellent. In fact, his site was so good that it attracted the attention of the New York Times!
The author does his best to remain anonymous for as long as possible. However, in an article in the New York Times, Brad Stones raises the veil on the anonymity of Daniel Lyons, author of this famous blog.
On the day of publication of the article in the magazine, the site welcomes more than 500,000 new visitors!
Daniel could not believe his eyes! He was finally going to become rich!
His pay? $100 for the day. $1,039.81 for the month.
Ouch … Not that impressive that after all! The guy had millions of visitors on his site and he was not even able to do more than some cashier at McDonald's!
Daniel Lyons then commented:
"I've learned the hard way that a blog can do a lot of extraordinary things, but to make a lot of money is one thing that it doesn't do."
In the industry, AdSense is seen as a joke. This is the least profitable way, but it is also the easiest to generate revenue through a website. In less than a few clicks, you can install the snippet of code on your site and start monetizing.
Currently, a blog like this one could make $20 a month with AdSense… To be the least bit profitable, I should attract 150 times more traffic, say… 1.8 million visitors! It's just ridiculous.
And yet, Brok Webb, one of the 3 successful webpreneurs mentioned above, monetizes with advertising!
Of course, he does not use AdSense! He sells directly to companies he likes, having an interest in common with his audience. In this way, he can afford to sell much higher CPM (cost per thousand impressions).
On one of my blogs, AdSense brings me about $ 1.25 from CPM. When promoting products and services though affiliate programs, like on this one, it is not uncommon to earn between $8 and $25 per sale. At this rate, a site like mine earns $400 per month, i.e. 20 times more than with AdWords.
To monetize this way, you usually need to have a site that has a wider audience than mine. Ex: a celebrity blog, fashion, sports, etc.
Idea # 2 – Making Money on the Internet with Product Sales
---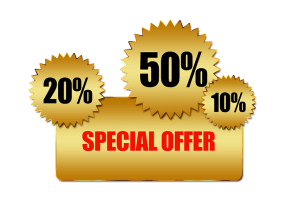 You must have noticed that I sell affiliate products on this site?
Your product does not have to be concrete, solid. Nowadays, you can use Clickbank, Gumroad, just to name a couple, to sell just about anything online in less than 5 minutes.
I honestly think that selling digital products is the best way to monetize a blog. It is in this way that Nathan Barry went on to make that much money ($256,725.00)! He even launched a book explaining how to make a lot of money with selling a book (ironic?). He also used one of these good ideas to make money!
Obviously, it is not just selling books that works. I know a photographer who makes his living by selling his photos on a monthly subscription. A good part of his repertoire is free and free to use. And there are a few like that.
And finally, if you want to sell a physical product, nothing prevents you! For your drop-shipping, you can use Doba. I used them in 2007 when I opened my online shop on eBay. It fits very well with eBay, Facebook and Shopify.
But if you have no experience whatsoever and don't want to be bothered with packaging and shipping physical products, I recommend that you learn how to go about that by subscribing to the free online training and Wealthy Affiliate, and even have your two blogs also for free and start making some money without taking any risks.
Idea # 3 – Selling a service
---
Another way to make money on the Internet is through the sale of services. Whether you're a graphic designer, programmer or consultant, you can start a business card website and attract some traffic through Google AdWords and Facebook Ads.
Otherwise, you can do like me and just blog.
By having this kind of website, you will attract the attention of several companies. This attention is often reflected in job offers, partnership offers and contracts.
The sale of services represents the vast majority of the revenue generated by my website. Of course, this is not a "passive" income, but I wanted to include it in this article because it is indeed a way to increase my income thanks to the Internet.
However, there is also what is known as Software As A Service (SAAS).
If you are a bit of a techie, you can create a software to help people and monetize under a single or recurring basis. Buffer or DashThis are good examples.
This business model is more for people with an IT background. However, nothing prevents you from hiring a developer friend of yours, or hire the services of an IT developer on Fiverr to create the software for you!
Idea # 4 – Recommend products (affiliated sales)
---
Now, this is a good ideas to make money on the Internet, so do pay attention to this chapter.
Let's say that I really love Jaaxy, which is as far as I am concerned the best keyword research tool in existence, and that I decide to advertise their product on my blog. Would it not be normal for me to receive a commission on the sales they will make through my sales pitch?
On the Internet, this kind of practice is very common. In fact, several blogs and websites exist only for this reason. Top Ten Reviews is a good example. Looking for the "best antivirus" on Google, you will come across the list of the top 10 antivirus on the market with a list of pros and cons.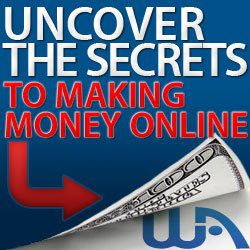 If you decide to click on one of the links of the article, a cookie will be installed on your computer, indicating that it is thanks to Top Ten Reviews that you have landed on this site. If you finally decide to buy, the author of the site will get a certain amount in commission.
This form of marketing is called Affiliate Marketing, it is the easiest and safest way of making money, and most often, a full time living. If you are interested in learning more about it, just follow this link ~~> How To Make Money With Affiliate Marketing?
Many are questioning the ethics of what we call "affiliate marketing". Is it morally right to recommend a product if you obviously have a personal interest in doing so?
This is why many sites put an "affiliate disclaimer" at the bottom of the pages.
Personally, I only recommend the products I use and that I like. When a company approaches me with a low quality product, I simply refuse to promote it.
Where to find affiliate products?
---
I use several web portals gathering the majority of websites having affiliate programs. Here are a few of the most popular:
Shareasale
ClickBank
JVZoo
Amazon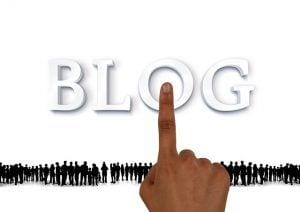 There are many others, but these are a few that I use. Some websites have their private system to manage their affiliate links. You will have to look for "affiliate" or "partner program" at the bottom of their website to have access to it.
And this was the last of the 4 good ideas to make money online that I wanted to share with you. I hope that it has triggered a little spark in your head.
Making money with a blog or website has never been easier. Whether you are a photographer, a writer, a tattoo artist, a stylist or a musician. In short, no matter what you are passionate about, you have the opportunity to generate at least an extra income.
Think of a friend who could greatly benefit from the information contained in this article and share it with him! He will be grateful!
If you wish to learn more about starting your own online business from home, click on the banner below …

You might also like to read the below articles that I have selected for you:
And remember that you can subscribe to my newsletter so that you will be instantly notified by email when a new article is made available for you to read. Just follow this link ~~> Subscribe to my Newsletter!
Thanks for reading
---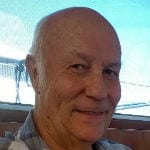 I hope that you have enjoyed this article and that you will test at least one of these good ideas to make money online. Any questions? Please use the box below and I will respond as soon as possible. If you enjoyed this article please share it socially and leave a comment below, I will hugely appreciate it!
John
P.S. Would you be interested in me mentoring you for FREE? If the idea sounds good to you, just click on the button below and let's …
And have a look at the books I have selected for you that you might find useful for your business ⬎