Easy Retirement Income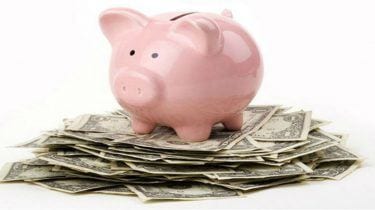 To secure an easy retirement income, it is necessary to think about it very early in life and it is not once arriving at the end of your career that you must start to wonder about what will happen once you are retired. One thing that you can be sure of is that if you don't do anything about now, no matter what your age is, you will suffer from a much lower income, all of a sudden.
Remember that you also have some responsibilities towards your family. It is not because you are a retiree that you are free to relax completely. You still have the same obligations to guarantee a comfortable life to your family.
Although it is difficult to think about it at the age of 25, it is better to prepare yourself early to ensure a more or less "comfortable" income in retirement. So, the earlier the better!
Now, if you are already in retirement, the good news is that it is not too late to improve your way of living, and why not?.. to have a much better lifestyle than you ever had, even at the peak of your working life.
How to prepare for an easy retirement income
---
1 – Prepare yourself psychologically for an easy retirement
The baby boomer generation have already reached retirement, and many will still be retiring. There is a life after working life. Some will be happy to retire and others would prefer, even need to continue working.
2 – How to prepare for an easy retirement?
We must see the retirement, as a new life. Discovering a passion, participating in volunteering, being able to travel. The most important thing to do to prepare for retirement is to feel good. Retirement is above all a state of mind.
3 – When can you retire?
In some countries, retirement is regulated by law. Despite what the regulation may be, it is sometimes possible to advance your retirement. Depending on present situation, if you still have days off, it might be wise for you to take them to advance the date of your retirement.
4 – Is it easy to cumulate your retirement and an other income?
If you prefer to continue working, it is quite possible to cumulate your part-time job and your retirement. Thus you can delay your retirement date either by combining employment with retirement or by means of a progressive retirement. Consult with your present employer to decide what's best for you and them.
It is also possible to start your own business early on, during your spare time and weekends, and then, you benefit from your retirement pension, as a fixed income.
Am I ready for an easy retirement income?
This is the million dollar question, which can be broken down into 3 simple questions:
Do I want to retire now?
Is it the right moment?
Am I tired or otherwise fit?
So many questions to ask yourself to avoid regretting your choice. In the following paragraphs, I will help you make the right choice by sharing with you my personal life experience:
How I started several part time businesses early on in life
Why did I do that?
And why did I really never had a boss to tell me what to do
So, stick with me and find all the information you need to prepare for your retirement, or to improve your way of life, if you are already in retirement.
Okay? So let's get started …
How to plan your easy retirement income with Wealthy Affiliate
---
If you have ever come across Wealthy Affiliate anywhere on the internet at any time, and if you are planning an easy retirement income, this may be your opportunity to work on something viable. And if you have done some research on this company, you have most likely found mostly good reports. This is something that you hardly find these days.
But you might think this to be too good to be true, right? This was my impression and I will show you how to plan your easy retirement income with this incredible concept.
But you don't have to take my word for it, you don't know me after all. For you I have researched and reviewed every aspects of this company, the program, and the owners. Now you can make an educated decision before deciding if this is for you or not.
So here we go:
Product Name: Wealthy Affiliate
My Overall Evaluation: 5 ★★★★★ out of 5 ★★★★★ – PASSED
Cost: $0 for starter membership: Create your FREE account
Owners: Kyle and Carson
Website: WealthyAffiliate.com
Training: 5.0 / 5.0 (never seen one like it before)
Support: 5.0 / 5.0 (24 / 7 and within minutes)
Website Builder: 4.9 / 5.0 (excellent especially for beginners)
WordPress Hosting: 4.8 / 5.0 (the cheapest and most reliable)
Success Stories: 4.5 / 5.0 (to make you dream)
RealDealAffiliate.com Rating: 4.8 / 5.0 (for good reasons)
I have been earning online since 2001!
During that time I have joined many money making opportunities. I have to admit I have joined many scams and lost some money. But with time I have become wiser and I do not join anything before making some serious research.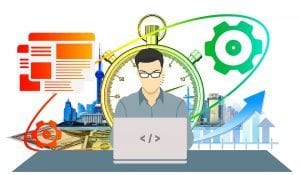 Having been a freelancer for many years and my services consisting in promoting other people's businesses on many social media, I have often been hired to promote Wealthy Affiliate.
On a few occasions I had a peep at this affiliate program. It kept coming back to be promoted for different clients, but never did I give it more attention. Until a few months ago when I decided to do a clean up and to remove several of my businesses that were not all that financially productive anymore. Then I suddenly had a bit of extra time on my hands, so I decided to have a serious look at Wealthy Affiliate.
To tell you the truth, the name of the company being "Wealthy Affiliate" already raised a flag. It sounded a bit like the too many hype we see online. But I decided not to let my first impression get in the way. So I went on doing my research with an open mind.
What I discovered was rather mind blowing
---
I couldn't find any negative reports on this company, and I know how to dig out the worse of a program when it comes to researching.
That, then, intrigued me. Were there some hidden facts that nobody wanted to talk about? How could it be possible that in the whole world no one had a bad experience with this company?
The best way to find out was for me to join
---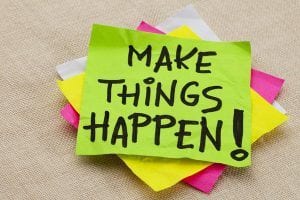 I have learned not to completely believe what I read on the Internet, but to make my own opinion by making a balance between the negative and positive reports and from there, I decide whether to join or not. But in this case, there were only positive reviews about Wealthy Affiliate, so I joined to see for myself what kind of clever scam I was going to get myself into.
The first surprise I had is that it was truly free. Not this business of it being free just to lure me in. Then it turns out to be "free for the first 7 days, then we will charge your account the full monthly fee", nothing like that!
There was no up-sells either, such as: "if you upgrade within the next 15 minutes your membership will be half the price of the regular rate", etc..
Nothing like that, it was truly completely FREE!
Immediately upon having completed my membership, I was made welcome by the owners, Kyle and Carson and by a whole lot of nice people. They were from all walks of life and age groups, from all over the world, who had no particular interest in me being there, or not. I was immediately given guidance. I could start a training that would in time help me make some money.
So I started my training
---
Unlike other affiliate programs that I have been part of and am still a member of, Wealthy Affiliate is primarily based on teaching you how to build your own website on WordPress which is the world leading platform for building websites. My plan was to create a website so that I could share my experience and show my audience, and hopefully you, how to plan your easy retirement income based on my own experience and achievements.
So, this is what I discovered …
Once you start the training, you will learn how to select a niche that you feel knowledgeable about. Then, by following 4 simple steps, you will create your money making website:
Select something you are interested in and can talk about
Create your website
Get traffic to your website
Monetize your website


You will be staggered at how simple, and yet very profitable this business model is and also how easily and rapidly you will progress and be rewarded by your own achievements, doing things you never thought you could do.
The training is so easy to understand as each step is clearly explained, in writing and by means of a video, and loads of visuals, that you will be so excited to see yourself going from one lesson to the other with ease.
Our trainers:
Kyle explains things so clearly and with such a patience which makes it so easy to learn and to remember. There is none of that hype and useless information that I have seen in most tutorials or so called training courses.
Here is how the training looks like: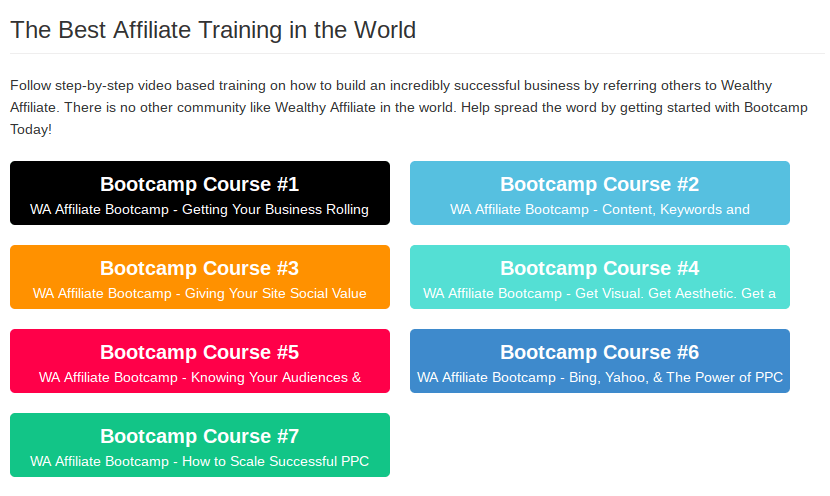 Upon registering, I will be there to welcome you and point you in the right direction, as well as Kyle and a few other members. After that you will be invited to start your training. The training in designed to cater for the total newbie as well as the serious professional (yes, we learn something new every day). The lessons being exactly the same for all levels, you just have to go through it at your own pace. There is no time limit to complete the training, it is not a race. We all have to go through the Levels, and you will find out that you might very well start making some money early on in the training.
Don't remain stuck!
If by any chance you get stuck at any time in the lessons, at the top of each page there is a search bar, type your question in and you will most likely find someone who had the same problem before and their question was answered by someone already, or someone will come to your rescue and get you through, it will most likely be me, or any members, or even Kyle himself, who is always present and ready to help. And as I said early on, within minutes of you asking the question. Where can you find a better support?
What do I really like about Wealthy Affiliate
---
Here are some of the things that I instantly liked about this company and why I think it is basically impossible to compare it with other programs I have reviewed or joined out there:
It is totally free, (no credit card required)
The easy to follow training (videos and tutorials)
Strictly spam free environment (other "biz ops" are not allowed)
The best 24/7 support I have ever experienced
The friendly social aspect of the whole system
There is a live chat for instant support
Online millionaires are also there to help you succeed
Access directly to the owners Kyle and Carson when needed
The private messaging system available if you don't want to share your question with everyone
You can communicate with already successful online marketers
You WILL make money online like all of us
Free websites
No cold calling, recruiting or face-to-face selling
No up-sells (nothing to buy)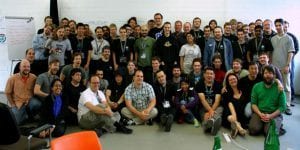 I have never come across any other program with such a supportive community. Helping each other with anything and everything, without any desire for profit but just the satisfaction of having been helpful. There is no need to compete which one another as everyone's business is its own, based on each ones individual niche.
Who is this program for?
---
My target audience is mainly the millions of people out there who are already stressing about retiring. Perhaps in a year, two years, or more, knowing already very well that their easy retirement income will never allow them to keep the comfortable lifestyle they are accustomed to.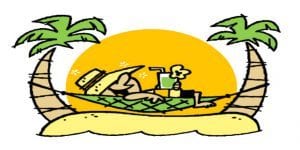 This may be your case, and it was certainly my situation a few years back. And even worse, with nothing to look forward to. So with Wealthy Affiliate you will certainly learn how to plan your an easy retirement income.
But in addition to this group of people, there are also all those that are already on a low income retirement. Watching their earnings regularly shrinking due to inflation, exchange rates, modifications in their policy, etc.
And also a huge group of still active hard working people out there that could do with an extra income, or replace their 9 to 5 and become their own boss.
Just to list a few…
Here are some of those people. If you recognise yourself, put your hand up, as Wealthy Affiliate is for you:
Retirees (I'm one of them)
People looking to sell their own products online
People with jobs looking to make more money
Unemployed an/or looking for a job (good luck with that)
People who hate their boss (I almost never had one)
Anyone who has failed or is not making it with MLM
Busy people with not much time but who need some extra money (who doesn't?)
Those that can't work at a physical job
Anyone looking to work from home for various reasons
Disabled persons
Perhaps yourself, if you want to find out how to plan your easy retirement income
Anyone having to care full time for an aged person
Simply wanting to make a change in their life
and many more people in some difficult situations
As you can see, this program is really for anyone and everyone. If you feel that you have read enough and want to get started immediately, just click on the button below …

How can it contribute to your easy retirement income?
---
On numerous occasions, this question comes to me. There are many answers to this question, but in fact it can be reduced to just 4 main answers that can be developed based on the individual's personal desires:
Money
This is obviously the main reason why we would want to start an online business. Early on, or while in retirement. The achievement of this first goal will in time unlock the following 3 reasons.
Freedom
Can you imagine waking up in the morning on whichever day of the week it is, at the time that suits you best and your first thought being "the day is mine to do as I please". And if that was not enough, every day will be like that, all yours.
Time
Not being pressed by tight schedules, a ticking clock, but having time to do what you want and enjoy life. You will have all the time you desire to get on with the many hobbies and passions that you have been putting on the back burner for so many years. You will have time to visit your family, and have time to just chill out.
Travel
You might love to travel, like I do. Have you ever gone on a cruise? Did you notice the average age of the cruisers? Most of them are retired, they now have the money, the freedom and the time to travel. They are obviously enjoying their easy retirement income.
Here are a few success stories
---
I love success stories, it gives me confidence for whatever I try to do. But we all know that most of the time websites are posting fake success stories and reviews. The irony is that we still tend to believe in them. But here, I will show you a few people who have made it big time.
These are REAL, because you can even contact them and have a chat with them:
Brok Webb – September Income: $4,116.62
"Wow, it's been over a year since I've wrote a blog post here at WA, so let me first apologize for that. In the middle of 2016 I started to share my monthly income reports on my website. I didn't even think about sharing in the WA community. So today I'd like to share a link to all of my Income Reports and my Septembers Income Report of $4,116.62."
Josh from OZ – $2477.50 Since Becoming A WA Affiliate
"Knowing that the training was going to be first class and accurate I dived in. I was right, the training by Kyle was spot on and the result of taking action is so far to date $2477.50. So here's a breakdown of the results for those people that like stats followed by some tips to help you get Wealthy Affiliate commissions."
➸ His full story: Josh from OZ
Jewel Carol – Yay! My Sale S$9,465.22 Yesterday!
"Am I over the moon? You bet!! lol. 🙂 Never underestimate the power of Wealthy Affiliate's awesome teaching! So, my beloved friends, never ever give up, okay? 🙂 Thank you very much everyone!! I appreciate this community very much!! Thanks a million, Wealthy Affiliate!! Wealthy Affiliate Rocks!! Yay!!
And there are so many more like that, with even more exciting success stories to share. I just love looking for them, and dreaming. I already had my little successes, but wait till the big one hits me and I will surely post it here.
Ready for an easy retirement income?
---
Wealthy Affiliate gives you a totally FREE membership, which is unheard of in this industry. They usually claim to be free but then you get nothing for free, you are only given the privilege to opt on an autoresponder, or it is "free for the first 7 days".
It is nothing like that with Wealthy Affiliate!
There is a totally free membership (which is already far better than most paid programs out there), and if you wish, there is also a premium membership, which gives you complete access to everything that Wealthy Affiliate has to offer, which you can see on the comparison chart below.
As far as "pay more to really make money" types of up-sells, there is nothing like that coming your way the moment your join as a free member, or ever. Which is really unbelievable, as most programs out there make use of this very common and profitable tactic.
The Starter Membership – $0 (Get Free Starter Membership Here)
The Premium Membership – $49/month
You can even try the FULL Premium Membership for only $19 for the first month
And if you really want to save on your Premium Membership, there is the yearly subscription (which I took)
The monthly Premium Membership price comes to about $1.63 per day, which is a flat out insane price to run any business of this caliber.
Think about it…
You can't and will never find a way to run your own business for that cheap and if you can't afford that then you still can start with the Starter Membership and upgrade once you start to make some money.
Now let's compare our options:

Now I have some good news for you:
---
Here are some special bonuses I am offering on this review page only:
Join Wealthy Affiliate as a Starter Member today and upgrade to the Premium Membership within the first 7 days. Then, here are some of the special bonuses that I have in store for you:
You will receive a 59% discount on your first month Premium Membership (only $19 for the first month).
I will send you a free eBook called "The One Signup A Day Strategy!

" to help you get to a good start with

Wealthy Affiliate and how to plan your easy retirement income correctly.
You will have access to my personal support 24-7 via my private messaging system

. If you need help, you can be sure that you can fire any questions my way. I have been in the Internet marketing world since 2001 and have basically seen it all!
So don't miss this unique opportunity, claim them all:

If you wish to learn more about starting your own online business from home, click on the banner below …

You might also like to read the below articles that I have selected for you:
And remember that you can subscribe to my newsletter so that you will be instantly notified by email when a new article is made available for you to read. Just follow this link ~~> Subscribe to my Newsletter!
Thanks for reading
---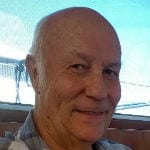 After reading this article, you will know all about Wealthy Affiliate and how it can lead you to an easy retirement income. If you have any tips on the subject we would love to hear from you. And, if you have any questions, please use the box below and I will respond as soon as possible. If you enjoyed this article please share it socially and leave a comment below, I will highly appreciate it!
I am a Premium Member of Wealthy Affiliate, where I have learned how to share my passions. I am inviting you to join my team and learn how to become successful in business and retire early. It is 100% FREE to join, learn and earn! Click the button below and I'll see you on the other side.

And I have also selected for you a few books that you might find useful for your business …