10 Small Business Marketing Strategies That Work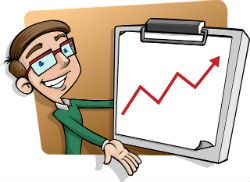 We are all looking for small business marketing strategies that will help us grow our business and to make our online business more productive.
Therefore, based on my own experience I have identified 10 small business marketing strategies that are easy to implement and that will help your business to grow exponentially.
I personally used each of these ideas and they have also been tested by other small businesses and, as a result, yielded a significant increase on sales volume.
I am sharing them with you here in the hope that they work just as well for your business.
But before we begin, may I invite you to join my free Internet Marketing class? For that, click on the banner below to get started …

Done it? Great, let's get on with our tutorial then …
10 Small Business Marketing Strategies That Work
---
These strategies are quite simple to implement. But, not all of them will work for you, and you do not need to apply each and everyone of them either, okay? …
1. Look for a strategic business partner, first of all, one who has the same business objective as you. You will then be able to either trade leads, share marketing ideas, sell package deals, or more.
However, don't just contact the first person you come across. But, take your time to communicate with him or her. Find out what's their background, the sort of by business they are in. Do they charge for such service? etc.
2. Brand your name and business. In business, branding has become a very important part of its activity. Therefore a proper Brand Management is essential for a business to flourish.
You can easily do this by just writing especially relevant articles and submitting them to e-zines or maybe websites in view of being republished.
Start your own blog and add high quality content to it on a regular basis. Okay, not everyone has a natural skill for writing, but it can be learned and improved with practice. I hardly was able to write a postcard not too long ago. But now …

3. Starting an auction on your website or blog may probably be a good idea. Most of all, your auction will have to be related to the theme of your site. Therefore you will attract traffic from both auctioneers and bidders.
This is worth doing your research. If you don't have a website or blog yet, this can also be learned. I knew nothing about creating a website or blog.
You too can learn it and have your first website up and running within minutes and for FREE ~~> How To Create a FREE WordPress Website in Minutes!
4. It is necessary to reserve some time out of your day or week to brainstorm, so think of that. Fresh ideas usually make the difference between success and failure.
Search the net, go through some of the questions asked by users on Quora, participate in discussions on some forums, social networks like Facebook, Twitter, etc.
5. Copy other successful businesses or people. While I don't mean to out right copy them, yet pinpoint some of the habits that have made them successful and maybe use them in your own way.
There must be someone among your acquaintances that has succeeded and who you are dreaming of becoming one day. If not in your close circle, some Internet Gurus like Neil Patel or Kyle and Carson over at Wealthy Affiliate, etc.
10 Small Business Marketing Strategies That Work - Click Here To Share!
Click To Tweet
6. You will have to take some risks to increase your profitability. Some people only want to advertise if it is free. Okay, that's good, but it is not enough.
Although there are places where you can successfully advertise for free, but sometimes you need to spend money to get better results. I don't mean to say that because you are paying to advertise it means that you will get better results, not at all. You need to test cautiously!
And here is more…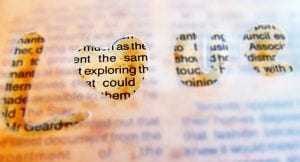 7. Learn how to include especially relevant emotional words in your advertisements, such as love, security, relief, freedom, happy, satisfaction, fun, etc.
It is well known that words like "you", "because", "free", "new", and "instantly" are the most powerful words to be used in a phrase to gain conversions. Try that and be amazed!
8. Website reviews are very important for several reasons. Some comments can help you to improve your website, they are very powerful for turning the reviewer and/or visitors into customers. They help your site to rank better.
Actually, Google favors content that reviews products and services. Why? Well, as I understand it, Google is fiercely trying to clear their database off scammers. So if you are writing a blog post that reviews a product that you know from personal experience it is a scam, Google will love you and rank your article better. Makes sense?
9. Outsourcing part of your workload is an efficient way to use your personal time on more important tasks. First of all you will save on most employee costs. Maybe you could for example outsource your marketing, video creation job, translations, etc.
It doesn't have to cost you money. For example I am often uploading blog posts that have been written by someone else. That is called Guest Writing.
It is a win-win situation because both parties benefit from this deal:
The writer includes a number of links back to their website or social account. It is similar to having a very expensive advertisement, but for free!
The host (me in this case) benefits from having a supply of high quality content for free.
Want to try that? Follow this link ~~> Write for Us!
And finally…
10. Make it habit to combine a product and service together in a package deal. It could increase your sales. If you are selling a book, also offer a free hour of consulting with it, because people like freebies!
It has become one of the most popular small business marketing strategies. And Internet users now expect something for free before doing anything. However, your freebies must be of high quality. Like those I am offering on this page, and all through this website.
If you wish to learn more about starting your own online business from home, click on the banner below …

You might also like to read the below articles that I have selected for you:
And remember that you can subscribe to my newsletter so that you will be instantly notified by email when a new article is made available for you to read. Just follow this link ~~> Subscribe to my Newsletter!
Which of these 10 marketing strategies are you going to apply to your business?
---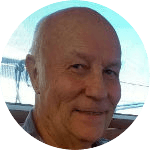 I hope that this article will help you decide on which marketing strategies you need to focus to improve your business. If you have any suggestions to make we would love to hear from you.
And, if you have any questions, please use the box below and I will respond as soon as possible. If you enjoyed this article please share it socially and leave a comment below, I will highly appreciate it!
I am a Premium Member of Wealthy Affiliate, where I have learned how to share my passions. I am inviting you to join my team and learn how to become successful in business and retire early. It is 100% FREE to join, learn and earn! Click the button below and I'll see you on the other side.