10 Small Business Marketing Strategies That Work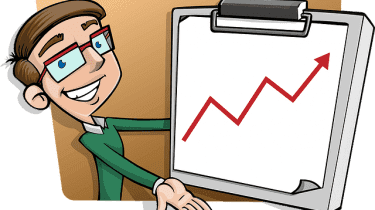 We are all looking for small business marketing strategies that will help us grow our business and to make our online business more productive. Therefore, based on my own experience I have identified 10 small business marketing strategies that are easy to implement and that will help your business to grow exponentially. I personally used each of these ideas and they have also been tested by other small businesses and, as a result, yielded a significant increase on sales volume. I am sharing them with you here in the hope that they work just as well for your business:
10 Small Business Marketing Strategies That Work
---
1. Look for a strategic business partner, first of all, one who has the same business objective as you. You will then be able to either trade leads, share marketing ideas, sell package deals, or more.
2. Brand your name and business. You can easily do this by just writing especially relevant articles and submitting them to e-zines or maybe web sites in view of being republished.
3. Starting an auction on your web site may probably be a good idea. Most of all, your auction will have to be related to the theme of your site. Therefore you will attract traffic from both auctioneers and bidders.
4. It is necessary to reserve some time out of your day or week to brainstorm, so think of that. Fresh ideas usually make the difference between success and failure.
5. Copy other successful businesses or people. While I don't mean to out right copy them, yet pinpoint some of the habits that have made them successful and maybe use them in your own way.
6. You will have to take some risks to increase your profitability. Some people only want to advertise if it is free. Although there are places where you can successfully advertise for free, but sometimes you need to spend money to get better results.
And here is more…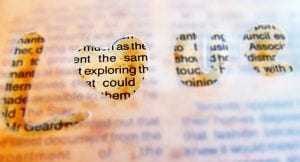 7. Learn how to include especially relevant emotional words in your advertisements, such as love, security, relief, freedom, happy, satisfaction, fun, etc.
8. Website reviews are very important for several reasons. Some comments can help you to improve your website, they are very powerful for turning the reviewer and/or visitors into customers. They help your site to rank better.
9. Outsourcing part of your workload is an efficient way to use your personal time on more important tasks. First of all you will save on most employee costs. Maybe you could for example outsource your marketing, video creation job, translations, etc.
And finally…
10. Make it habit to combine a product and service together in a package deal. It could increase your sales. If you are selling a book, also offer a free hour of consulting with it, because people like freebies! It has become one of the most popular small business marketing strategies.
If you wish to learn more about starting your own online business from home, click on the banner below …

You might also like to read the below articles that I have selected for you:
And remember that you can subscribe to my newsletter so that you will be instantly notified by email when a new article is made available for you to read. Just follow this link ~~> Subscribe to my Newsletter!
Thanks for reading
---
Any questions? Please use the box below and I will respond as soon as possible. If you enjoyed this article please share it socially and leave a comment below, I will hugely appreciate it!
John
Easy to Retire – Copyright © 2017