How And Who To Follow On Twitter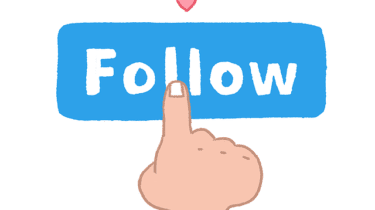 How and who to follow on Twitter to attract the right customers is a chapter in itself that needs to be addressed. I very often see Internet marketers making the same mistakes over and over, so I decided to write this article hoping that it will clarify a few things for them.
Unlike Facebook, linking on Twitter is much easier because it is much less engaging.
We do not speak of "friends" but of "followers" and nothing obliges you to follow a person who follows you and vice versa.
So, how to follow someone on Twitter?
But above all … WHO to follow?
I will give you a few answers, which hopefully will help you do it right.
1. How to follow someone on Twitter
---
This might not be a surprise to you, as there is nothing more simple. Go get the person you want to follow via the Twitter's search engine Twitter (top right of your profile page), by typing the username or nickname of that person. For example @biz_tips
(By the way, not yet mastering the Twitter specific vocabulary? … Check ~~> Twitter Glossary)
Then, once on the profile of this user, you just have to press the "Follow" button as below!
By the way, you will be able to see if this person is following you back or not at the bottom of his profile picture, by the mention "FOLLOWS YOU":
If you want to have an effective presence on Twitter for your activity (and therefore be popular within this network), you will have to start by following people. As with all social networks, interaction is the foundation of success on Twitter.
Indeed, as we shall see in a future article on Twitter notifications, every time you follow someone on Twitter, this person will be alerted via notifications. And so will be informed in passing of your existence.
On the other hand, there is an implicit rule of courtesy on Twitter: it is good when someone follows you to follow him back.
Following others on Twitter is the best way to grow your community!
Also, I invite you to get my free Internet Marketing course by clicking on the banner below …

That said, let us begin …
2. Who to follow on Twitter?
---
1. Your target
In priority your target, your potential customers. Do a keyword search to find profiles that may interest you.
But your competitors have probably done this work for you, so why not take advantage of it?
One cool trick to discover more quickly the profiles likely to interest you is to start by following the followers of your competitors. So go on the profile of your competitors and on the tab "Subscribers". You will surely discover what you are looking for!
2. Your influencers
But Twitter is also a great observing platform  and you would be wrong not to take advantage of it!..
Follow the influential people of your industry, your "gurus" and take advantage of their watch.
Once you have found their profile, to make sure you do not miss out on tweets from your favorite influencers, you can take advantage of the "Lists" feature.
A list, what is it?
The lists on Twitter allow you to organize the people you follow by theme. This will help you to follow their news more easily (for info, you can add a Twitter account to a list without being subscribed to this account).
To create a list in 3 clicks:
Once on your profile, go to the rightmost tab: "Lists", then click on the "Create a list" button.
Then, to add a user to a list, go to his / her profile, then click on the configuration icon (next to the "follow / subscriber" button) and finally on "Add or remove from your lists…".
Otherwise, even easier! You can subscribe to an already existing list … Look at the lists of your influencers, your competitors and help yourself.
For this, again, just 3 clicks:
Search for the profile in Twitter's search engine, by typing the profile name.
Go to the "Lists" tab and then to the name of the list.
Here you just have to click on the button at the top left "Subscribe", below the name of the list. Easy !
Then enjoy these interesting tweets and share them to your own community!
Again, the influencer will be alerted by a notification when you add it to a list. Another way to increase your popularity!
3. Your future partners
Finally, you can go looking for your future partners. People whose activities are complementary to yours, with whom you could associate to develop your business together. In short, in your online networking line of work (essential to the success of your site), Twitter is probably the first step.
Twitter (as LinkedIn) is indeed a direct, and very effective, way to contact your recipient. In a more professional way than Facebook and less impersonal than going through the contact form of a website.
Once you have reached a certain number of followers, make sure you keep them:
Try to maintain a certain frequency of publications (even to automate some) and keep your account active. Be respectful to your followers and do not leave your Twitter account abandoned (error too often made!)
Do not fall into the pitfalls too often committed by Twitter beginners, like constant self-promotion.
A word of warning: Although you will tend to follow the whole world when opening your Twitter account, to show your presence, Twitter limits the number of subscriptions according to the number of your followers.
So you will sometimes have to stop following certain people to follow others. To know who to "Unfollow", you can use tools like Tweepi, which will allow you to identify profiles that do not follow you back. And so make sure to "Unfollow" them without regret!
That's it, now you know everything about how and who to follow on twitter!
So, if you paid attention, do not forget to follow us here:
Biz Tips ~~> https://twitter.com/Biz_Tips
Best Biz Ads ~~> https://twitter.com/Best_Biz_Ads
Biz4Cash ~~> https://twitter.com/BizForCash
Biz Secrets ~~> https://twitter.com/Biz_Secrets
Healthy Living ~~> https://twitter.com/GoForHealth
Top 10 Robots ~~> https://twitter.com/Just_Robots
Afric Art ~~> https://twitter.com/AfricanAntix
And, to further your knowledge, here are some articles that you will also find useful:
Thanks for reading
---
I hope that this article clearly showed how and who to follow on twitter to attract the right customer. Pretty simple right? If you have any other tips in this particular field, my readers and myself would like to hear from you. And, should you have any problems and would like to find a solution, please make use of the box below and someone and/or myself. I will respond typically within 24 to 48 hours. If you enjoyed reading this article please share it socially and post your appreciation in the comments area below, I will highly appreciate it!
I am a Premium Member at Wealthy Affiliate, where I learned how to share my passions and successes. You are most welcome to join my team and learn how to become successful in business and retire early. I will personally mentor you for FREE. It is 100% FREE to join, learn and earn! Click the button below and I'll see you on the other side.
Easy to Retire – Copyright © since 2017 to date!