About Me
About Me:
---
My name is John. I welcome you on my blog, which I hope you will find very informative and useful.
It will be updated regularly as I come across new information that might be of interest to you. So make sure to bookmark this link and come back to it often.
You may also subscribe to my newsletter so that you will be informed the minute a new article is posted. The signup form is located in the right hand column, about the top of the page.
My story
---
Having left school at the age of 10 because my parents decided that they had enough with living in Europe, we landed in the most remote part of the world where proper education was basically non existant. I then decided to teach myself the best I could by reading all the books I could lay my hands on. That way, I was able to learn how to read and write English, and improve on my own language (French).
In the same way, I learned a lot about remaining positive, which helped me a great deal all through my life, still until now aged 73. The huge advantage I had by being self-taught was that I only learned what I liked and needed in order to progress in life. So, when I was offered a job in an Italian bank, I learned Italian, accountancy and finance. Then, when I decided to become my own boss, I learned about management; time management; freelancing; the Internet; how to create websites; advertising; online marketing and affiliate marketing; and much more …
It was great when the Internet became easily available to everyone. I could then keep a J.O.B. while building up my own businesses online. So, all went very well, going from a country to another, a company to another, a J.O.B. to another …
Till retirement age arrived!
---
The problem was that while I was roaming the world, having fun and in luxury, most of the time for foreign bosses who didn't mind my lack of certificates, degrees and diplomas, as long as I was doing the job properly, I was not contributing to any pension schemes. Then, I ended up with a very basic french retirement allowance, which was, as you can imaging, very inadequate and certainly not sufficient to carry on the lifestyle my wife and myself were accustomed to.
So there was no way that I could let go of my profitable Internet businesses. I would even have to jack them up a bit. And while doing that I refused to give up any of my hard earned retirement hours which I definitely wanted to enjoy to the fullest.
Then, I decided to make use of all that I have learned over the 15 years that I have been earning online, to start working smarter and not harder.
So here I am now, retired in the south of France with my wife Kate. I am French and Kate is English. After having travelled the world in all directions, from north to south and east to west, we are living the life that many of our friends envy and wonder how in the hell have we managed to swing that out.
What is the purpose of this website?
---
Having created the most enjoyable way of life for ourselves, when looking back. I know that a huge number of people who are going to retire, maybe in a year or two, or more. They are already totally stressed knowing very well that they will have to cut down on so much of their comfort and leisure time to be able to fit in their pitiful, but hard earned, retirement income. And those who are already in retirement, having to keep working, sometimes up to two jobs; who are unable to rest and finally enjoy life.
And, there is also a huge group of people out there who could benefit from my experience; such as stay at home moms; it can also help anyone who is incapacitated, or made redundant. So if you are one of them in any way, this blog is for you. Discover what is the best home based business for a stay at home for anyone.
For them, and most likely for you since you are reading this, you are most welcome to join me and to benefit from my experience. Just click HERE to signup for a free training. I will be on the other side to welcome you and guide you all the way to a successful future.
My goal with this site
---
My idea with this site is to regroup as many people who are in a difficult situation when it comes to preparing their retirement; or those who are already in retirement and may have some free time on their hand but not enough money to enjoy doing what they would love doing or have always dreamed of.
I am inviting like minded people to join in our conversations and share their ideas and success stories.
Thanks for reading
---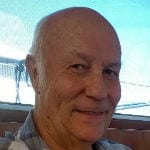 I hope that this website will help you find the best home based business so that you can enjoy your present life to the fullest while securing a very comfortable retirement for yourself and your loved ones. If you have any tips on the subject we would love to hear from you. And, if you have any questions, please use the box below and I will respond as soon as possible. If you enjoyed this article please share it socially and leave a comment below, I will highly appreciate it!
I am a Premium Member of Wealthy Affiliate, where I have learned how to share my passions. I am inviting you to join my team and learn how to become successful in business and retire early. It is 100% FREE to join, learn and earn! Click the button below and I'll see you on the other side.
 Easy to Retire – Copyright © since 2017 to date!