5 Investing Strategies for the Coming Year – Basic Strategies …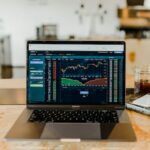 Are you looking for some investment strategies to help you plan for the future? Here are 5 different investing strategies that you can use in 2023.
So, whether you're looking to save for retirement or want to grow your assets, these strategies will help you do that.
Let's get started! …
Image from: https://unsplash.com/photos/DfjJMVhwH_8
Here Are 5 Investing Strategies for 2023 …
Do you need some advice on how to invest your money to secure your financial future? The year 2023 is fast approaching, so here are 5 investing strategies to consider …
1. Diversify Your Portfolio
---
One of the greatest ways to protect your investments is to diversify your portfolio. By investing in a variety of asset types, you can reduce your risk if one or two investments falter. Additionally, by spreading your money out over different investments, you can increase your chances of earning a positive return on your investment.
There are many different types of assets that you can invest in, including stocks, bonds, real estate, and commodities. It is essential to remember that not all assets perform equally well during all market conditions.
For example, stocks may be more volatile than bonds during economic uncertainty. Therefore, it is important to select the assets you include in your portfolio carefully. And periodically rebalance your portfolio to ensure that it continues to meet your investment goals.
In addition, you can incorporate a butterfly option strategy, which is a great way to diversify your portfolio and mitigate risk while still allowing for the potential for significant returns. This is because it involves buying options at different strike prices, which limits your downside risk while still providing you with the opportunity to profit if the underlying asset price moves in the desired direction.
2. Stay Invested for the Long Term
---
One of the investors' biggest mistakes is trying to time the market. Trying to predict whether the market will go up or down and then investing is a recipe for disaster. Even professional investors cannot accurately predict short-term market movements.
The best way to ensure that you achieve positive returns on your investments is to stay invested for the long term. This means holding onto your investments through good and bad times and not trying to sell when the markets are down.
Over time, markets tend to trend upwards, so investors who stay invested are more likely to earn positive returns than those who try to time the market.
When you stay invested for the long term, you should also consider investing in index funds. Index funds are mutual funds that check a specific market index. These funds tend to be more stable than actively managed funds and offer investors the potential to earn higher returns with less risk.
3. Use Index Funds
---
Index funds are mutual funds that check an index such as the S&P 500 or the Dow Jones Industrial Average. Because they track an index, index funds can provide investors with a low-cost way to invest in many stocks or other securities.
Index funds have become increasingly popular in recent years as more and more investors have become disillusioned with high-fee actively managed funds.
In addition, index funds typically outperform vigorously managed funds over the long term. For these reasons, investing in index funds is a wise choice for most investors.
Index funds are a great way to diversify your portfolio and invest in many stocks or other securities without incurring high fees.
4. Reinvest Your Dividends
---
When you invest in dividend-paying stocks, you essentially receive a portion of the company's quarterly profits. Many companies pay their shareholders quarterly dividends, which can be reinvested back into the company's stock or withdrawn as cash dividends.
Reinvesting your dividends allows you to compound your returns over time and can lead to significantly higher portfolio returns. In addition, reinvesting dividends can help you build a larger position in quality companies at a lower cost basis.
This can be advantageous when the stock market is down since you will buy more shares at lower prices.
5. Consider ETFs and Robo-Advisors
---
ETFs (exchange-traded funds) are another low-cost investment option that has become increasingly popular in recent years. ETFs are baskets of securities that trade on exchanges like stocks do and offer investors broad exposure to a particular asset class or sector. Robo-advisors are computer algorithms that manage ETF portfolios for investors using low-cost fees.
Both ETFs and robo-advisors can be useful investment tools for investors looking for low-cost investments. However, it is essential to remember that these investments still come with risks. Before investing in any security, you should always research and consult a financial advisor.
Conclusion
Investing long-term is one of the best ways to ensure positive returns. Index funds and ETFs are great low-cost options for diversifying your portfolio. And finally, don't forget to reinvest your dividends! Doing so will compound your returns and help you build a larger position in quality companies.
5 Investing Strategies for the Coming Year – Basic Strategies … RT Please
Click To Tweet
About the Author of "5 Investing Strategies for 2023" …
---
Stephanie Caroline Snyder graduated from The University of Florida in 2018; she majored in communications with a minor in mass media.
Currently, she is an Author and a Freelance Internet Writer, and a Blogger. She was born and raised in Panama City, Florida, where her family still lives.
The oldest of four children, Stephanie moved out to Utah to pursue her professional interests in early 2019 and has worked on content creation, blogging, and internet articles ever since.
---

If you wish to submit an article to be published on this blog, please follow the instructions on ~~> "Write for Us".
Sponsored Ads:
If you would like to have a banner on this site, please email me at: yourbiztips@gmail.com