How to Manage Debt-to-Income Ratio After Retirement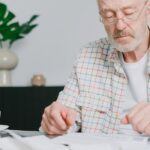 Retired people may worry about their financial situation. Many money stressors could put someone in a challenging position, leading them to borrow. But there are ways that they need to be aware of so that they can manage their debt-to-income ratio after retirement.
DTI (abbreviation for debt-to-income) is a calculation that compares your monthly debt payment to your monthly income (before taxes or before other deductions have been made). You can simply tally up all of your monthly loan payments and divide that sum by your monthly income before taxes to get your DTI, or debt-to-income ratio.
So, this is what we are going to discuss in this article …
How to Manage Debt-to-Income Ratio After Retirement …
Running up balances on credit cards and other unsecured loans may drive a debt-to-income ratio up, dragging a credit score down. Thankfully, there are ways to deal with debt-to-credit ratio issues.
What is the Debt-to-Credit Ratio?
---
The debt-to-credit ratio refers to the amount of available credit an account holder has on their revolving accounts. So, someone with a $5,000 limit who maintains a $2,500 balance has a 50% to 50% debt-to-credit ratio. Someone with $500 on a $5000 card would have an excellent 10% to 90% ratio.
When the account holder maxes out a card, available credit could be 10% or less, driving down a credit score. Anyone with a low credit score may suffer from financial stress and other woes. Personal loan approvals could face denials, and any approved credit may come with high interest rates.
Avoid Borrowing Excessively
---
While it can be so much easier said than done, not using a credit card excessively could help someone maintain a decent credit ratio. Sometimes, there are purchases that an individual strapped for cash cannot skip. Putting food and medical expenses on a credit account seems understandable. Debt related to healthcare could be significant but necessary, there are many programs and resources available to help you find medical debt relief.
Amassing unexpected medical debt can be understandable. However, discretionary purchases made with credit may lead to fiscal troubles.
Retirees often rely on a fixed income from pensions and Social Security. Others may receive dividend payments to help them pay their bills. Driving up their costs by borrowing too much could make retirement anything but comfortable. After all, debts reflect even more bills and obligations.
Review Credit Activity
Reviewing one's monthly credit activities may assist with cutting back on unnecessary borrowing. Not everyone knows where they go wrong or understands how they can cut their budget. Thankfully, credit card apps frequently come with detailed monthly expenditure reports. An account holder could review their charges and use the information to make necessary adjustments.
Getting a Side Job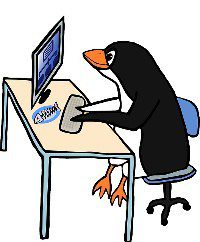 ---
Retirement doesn't necessarily mean someone never works. A retiree could take a part-time job that they enjoy. Selecting a side job that involves a preferred hobby, such as golf or fishing, adds to the enjoyment. Anyone looking to pay down debt and reduce their debt-to-credit ratio might find part-time employment helps. Also, working a side job could be temporary and does not have to be permanent.
The gig economy allows some to explore work-from-home opportunities. Monetizing a blog or accepting data entry work might be an easy way to make additional income without adding the stress of 9 to 5 employment.
Changing Living Arrangements
---
A married couple may live in the same home for many years, even decades. They could reside in a large house intended initially for a large family. Now, long into retirement and empty-nest living arrangements, it could be a good idea to look for a smaller home, provided market conditions support such a decision.
If the retirees can get a reasonable sale price on the home and purchase a smaller house with the proceeds from the sale, annual living expenses may drop. A smaller home could mean reduced property taxes, utilities, maintenance, and other costs. The money saved could pay down debt while decreasing the potential to amass higher balances.
Consolidating Debt
---
Exploring possibilities for debt consolidation may help deal with higher interest rate credit cards. When the interest rates on a credit card are too high, even established strategies such as the "snowball approach" may not work. However, moving the high-interest debt to a home equity line of credit may lead to far lower interest, which could expedite the payoff.
Using IRA Distributions
---
The annual distribution from an individual retirement account may provide someone with additional cash to cover expenses during the year. Using some or all of the IRA distribution to pay down debt might not be a preferable way to use the funds, but it can be financially beneficial.
Conclusion
---
A high debt-to-income ratio could be troubling for retirees who do not want to deal with financial stress and troubles. Taking specific steps might help reduce the ratio and prevent debt from overwhelming those hoping to enjoy their retirement years.
How to Manage Debt-to-Income Ratio After Retirement … RT please #retirement #retirementplanning #financetips
Click To Tweet
About the Author of "How to Manage Debt-to-Income Ratio After Retirement" …
---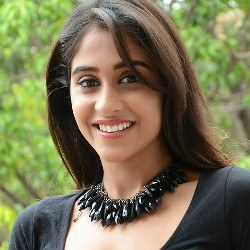 Regina Thomas is a brilliant copywriter who has already contributed several articles for this website. As you may already know, she is a native of Southern California. She grew up in the area herself, and she loves being a freelance writer. She also loves to cook for her family when she manages to find some free time.
Regina's favorite moments are when she is with her loved ones, whether they're nearby or not, and she also enjoys reading and listening to music. Sadie, her Golden Retriever, is of course a beloved member of the family. She also enjoys traveling and discovering new places.
A few of Regina's submissions:
If you wish to submit an article to be published on this blog, please follow the instructions on ~~> "Write for Us".
Sponsored Ads:


If you wish to have your advert to appear on this website, please contact me at: yourbiztips@gmail.com