6 Best Ways to Make Money Online in 2022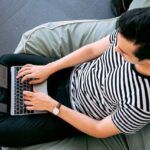 Earning a living wage in the face of recession can be a challenge. But it doesn't have to be one you take on alone. Here are 6 best ways to make money online in 2022 …
These days, there is a multitude of ways to earn cash, whether it be as your main source of income or as a profitable side hustle.
Let's take a look at some of the legit ways you can make money online in 2022.
1. Creative Freedom
---
These days, you can sell almost anything. Find something you are good at, whether that be a craft like crochet or building furniture. From there, you can start by selling your items locally at farmer's markets. Or on social media, and move on to having your own virtual store that you run from the comfort of your own home.
2. Building NFT
---
NFT seems to be a new hot topic that is getting thrown around pretty often these days. What even is an NFT? At the most basic level, an NFT is unique, digital art that one can exchanged for things like cryptocurrency. You can create your own NFT, and then sell it through virtual platforms. Adversely, if you are a "collector" as we call it, then you can purchase different NFTs and support some of your favorite creators online. Our world is becoming increasingly more digital. NFTs are one way that not only demonstrates that shift, but embraces it and helps positivity come from that change.
3. Blogging
---
Blogging is a great way to take a passion of yours and turn it into a full-time job. There is a seemingly endless supply of options that you can choose to write about. Whether it be helpful life hacks or just journaling your life story. Services exist to help you set up and manage a website if technology isn't your strong suit. For an added flare, you can consider adding video content to cast your net to a wider audience. Lastly, be sure to promote your blog on a variety of social media sites in order to draw in readers and keep those dollars coming.
4. Content Writing
---
If blogging isn't quite your style, or you simply prefer a more wider variety of topics to write about, then maybe content writing is the best fit for you. This is also called ghostwriting, as the content isn't typically published under your name. There are different websites that can connect you with potential clients, and they usually have a sort of board of different listings you can claim. In contrast, you can start a website and market yourself to clients, bringing home a larger paycheck at the expense of some marketing skills.
5. Transcription, Dictation, Coding
---
These may sound like foreign words that make your headache, but for many people, they are a solid way of earning a living. Transcription is turning audio into written words, like creating closed captioning for a movie. Dictation is common in healthcare and is the practice of typing what providers say into a patient's chart. Coding is just another word for billing and translates the services a patient had done into things the insurance company covers.
6. Virtual Assistant
---
Becoming a virtual assistant allows you to take your underutilized skills and help others for a price you set and negotiate with your client. Services can range from online tutoring, creating websites, and even something simple like editing a manuscript.
Whatever your unsung skills are, there's sure to be a way to put them to use online and receive payment while doing so. In addition, many of these things can be self-taught if you are really in a bind for growing a side hustle.
Navigating an Excel spreadsheet is a good example of this. Once you master this skill, you can teach others how to do the same, and earn a bit of coin while you're at it.
Conclusion
---
As you can see, there are several ways to make money online in 2022. Spend a little time thinking about what you enjoy doing in your spare time, and there is bound to be an option for you to earn some extra cash through that passion or hobby.
6 Best Ways to Make Money Online in 2022 … #makemoney #makemoneyonline #WorkFromHome
Click To Tweet
Done it? Thanks very much!
The Author of "6 Best Ways to Make Money Online in 2022"
---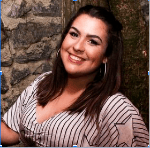 Here is another excellent article provided by Tracie Johnson, who is one of our regular and much-read contributors. She is the author of "6 Best Ways to Make Money Online in 2022".
Tracie is a native of New Jersey and also a Penn State University alumna. She loves reading, writing, and leading a most healthy lifestyle.
Her most special moments are spent with her friends, family, as well as with her Dachshund, "Rufus", sitting by a campfire.
Image Source: Pexels
More of Tracie's outstanding contributions can be found here:
Would you like for your articles to be shared on this website? Then please read the conditions here ~~> "Write for Us".
Sponsored Ad: