Can Business Owners Avoid Taking On Too Many Roles?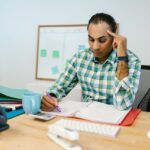 Image from: Pexels.com
Can business owners avoid taking on too many roles? You have enjoyed starting your business and watching it grow into a success. Yet as you have done so, you may have taken on too many roles and responsibilities.
This can leave you feeling not only stressed out but also having less and less time for those tasks that are most important. To scale back and still help your business grow, here are some tips to keep in mind.
So …
Can Business Owners Avoid Taking On Too Many Roles?
Let's find out what the experts are saying …
Delegate Routine Tasks
---
While you have certainly been a driving force behind making your business a success, don't forget that you also have a team of hard-working employees who make significant contributions each and every day. If you find you are trying to do too many things while running your business, step back and start delegating various responsibilities to your employees.
For example, you can turn over some of your inventory duties, let your experienced office staff handle routine accounting tasks, and even let some of your most personable employees take on more customer service duties.
While doing so, you can instead turn your attention toward figuring out how to expand your products and services, open up a new location, or perhaps create more time to work with your CPA or attorney to figure out how new tax laws or government regulations may benefit you and your business.
Outsource IT Services
---
In today's business world, it's becoming more and more apparent just how important technology is to keep your business running smoothly. However, overseeing the integration of new technology in your business can be a daunting task, especially if you do not have a strong tech background.
If you are quickly realizing that it is impossible to stay on top of your business's technology needs, it may be time to outsource.
Instead of building out an in-house IT department, you can start relying instead on managed Epicor software that will give you access to support and training on the most current systems used by your business. Along with improving the security and capability for backup systems, this will result in you not having to hire an internal IT staff, saving you both time and money.
Learn to Say "No"
---
Since customer service is part of who you are, it will likely go against your grain to say "no" to anybody, be it your employees or anyone else.
However, unless you learn to embrace this two-letter word as a business owner, you will undoubtedly continue to take on too many roles for any one person.
As a business owner, you must learn to be selfish in a good way, especially when it comes to your time. Rather than have a calendar that is overbooked day after day, learn to recognize when you have reached your capacity for getting certain tasks done.
By doing so, you'll not only reduce your stress levels, but also get your business much more focused on customer service, expansion, and other key components that will make your company successful in the years ahead.
Network with Other Business Owners
---
If you find yourself taking on too many roles within your business, chances are there are plenty of other business owners doing exactly the same thing. To find out how they are making changes that benefit them and their businesses, start networking with other entrepreneurs through online groups, your local Chamber of Commerce, and other business organizations.
As a boss, you may often feel as if you are too isolated, especially if you spend most of your time in your office making one important decision after another. By reaching out to other businesspeople who are in the same situation, you can brainstorm various ideas, learn how successful they have been in outsourcing tasks, and learn more about which parts of your business plan may or may not be working as you anticipated.
Conclusion
---
Since you built your business from scratch, it's very easy to feel as if you and you alone must handle as many tasks as possible each day. However, once you realize how counterproductive this really is for your business, you'll find that outsourcing and relying on the knowledge and experience of others goes a long way.
Can Business Owners Avoid Taking On Too Many Roles?
Click To Tweet
About the Author of "Can Business Owners Avoid Taking On Too Many Roles?" …
---

Talented author Stephanie Caroline Snyder studied communications and mass communication at the University of Florida, where she received her Bachelor of Arts degree in 2018.
At the moment, she is a Blogger, Freelance Internet Writer, and Author. She grew up in Panama City, Florida, and is still there now as well as her family.
Stephanie, the eldest of four children, uprooted her family at the start of 2019 and headed west to Utah in search of professional opportunities. Thereafter, she began producing content, blogging, and writing articles for the web.
Please read the guidelines on > "Write for Us" if you're interested in contributing to this site.
Sponsored Ads: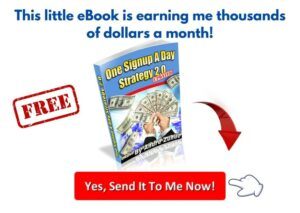 If you wish to have your advert to appear on this website, please contact me at:  yourbiztips@gmail.com
More articles that will help you with your business …