Tips and Tricks for Keeping Track of Projects in Your Organization …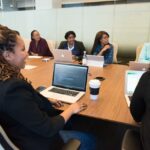 Tips and Tricks for Keeping Track of Projects in Your Organization …
Thanks to Pexels for the featured image.
Losing track of a project is one of the most detrimental things that can happen to you in business. It can cause less productivity, lost opportunities, and a major headache. And even worse, sometimes it can lead to a project being canceled entirely.
All leaders must stay on top of their projects to ensure that their teams are seeing progress and know what needs to be done. But even when you spend a lot of time with your team, it becomes difficult to remember every detail about each project.
Here are a few tips and tricks to help you stay organized while working on your project.
1. Use Project Management Software
---
If you have many projects to complete at once, it can be hard to remember every detail. For this reason, consider using project management software. It will act as your hub for all your information, and you can quickly check your progress on each project with a simple click. Many project management software options are available, and some are free.
2. Create a Project Calendar
---
To keep track of your projects and know what's going on, you need to ensure that your team follows project deadlines. Use a project calendar and post it for each team member to see. In the calendar, you can list your deadlines for the upcoming month and assign each to a specific team member.
This will let everyone know what the next step is for each project. In addition, use this method to keep track of the progress of each project. Just set up a meeting in your calendar every two weeks and discuss the progress you've made with each team member.
3. Set Clear Project Goals
---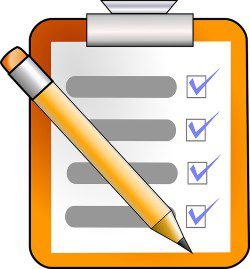 When you're working on a project, you need to always have a goal in mind. This is so that you can use a roadmap to track your progress. The roadmap will not only show you exactly where the project is going, but it'll also show you what needs to be completed before the end of each milestone.
Ask your team members about their goals for these milestones, and create your own. In addition, keep team members in the loop from beginning to end by using weekly updates throughout each milestone.
4. Assign Specific Tasks to Team Members
---
If you have a lot of team members, it may be difficult to get everyone working together. Keeping track of their progress can become difficult when you don't assign tasks to specific people. Instead, assign at least one person to lead each project. This way, you can keep everyone on task and ensure that there are no issues while they're completing their duties.
Businesses may also consider implementing professional services automation. What is professional services automation? This is software that helps you keep track of your projects, workers, and tasks.
5. Use Project Management Methodologies
---
You can improve how you manage your projects by using some of the available project management methodologies. There are many out there, and they all have slightly different ways of doing things. Some even have specific tools used to manage different aspects of the projects, such as PERT (Program Evaluation and Review Technique).
PERT is an acronym for Program Evaluation And Review Technique, which stresses the importance of estimating, planning for change, and reporting progress. It's easy to find software that allows you to take a course on PERT if you can't find it in your local library.
6. Use Checklists and To-Do Lists
---
It's easy to forget what needs to be done in your projects, especially when you have a lot of things going on. That's why it's important to use checklists and to-do lists whenever possible. You can start with Tasks To Complete worksheets, which will help you track what needs to be done every week of the month. Then create a project checklist that you can share with team members so they can always know what to do.
Conclusion
---
Keeping track of several projects at once can take time and effort, especially if you have a lot of team members. But once you start using the tips and tricks mentioned above, you will find that it's not as hard as it seems. By managing your projects, you can be sure that your team is working on the right things and making daily progress.
💥 Tips and Tricks for Keeping Track of Projects in Your Organization … RT Please #marketing #affiliatemarketing #tips
Click To Tweet
About the Author of "Tips and Tricks for Keeping Track of Projects in Your Organization" …
---

Our regular talented author Stephanie Caroline Snyder has studied communications as well as mass communication at the well known University of Florida, where she obtained her Bachelor of Arts degree back in 2018.
At present, she is a widely read Blogger, a Freelance Internet Writer, and an Author. She was brought up in Panama City, in Florida, and still lives there as well as her family.
Stephanie, the firstborn of the four children. She uprooted her family by the beginning of 2019 and pointed toward the west, to Utah, while searching for professional opportunities. Thereafter, she started producing quality content, blogging material, and also writing articles for the Internet.
Please read the guidelines on > "Write for Us" if you're interested in contributing to this site.
Sponsored Ads: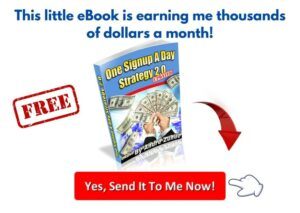 If you wish to have your advert to appear on this website, please contact me at:  yourbiztips@gmail.com
More articles that will help you with your business …