How To Optimize An Adwords Campaign – 7 Vital Elements To Include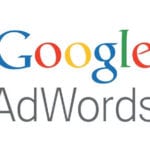 How to optimize an Adwords campaign is going to be quite a short article but I felt that I had to write it to help some of my readers who are struggling with their PPC (Pay Per Click) campaign. So for them, and all of you reading this blog post, here it is.
Enjoy it and put it to good use.
Paid listings can be a great way to generate qualified traffic to your site or blog, with immediate results. But all the difficulty of these PPC campaigns is that we must learn how to manage them WITH CARE, not to waste your money by targeting the wrong public!
So make sure that you optimize your PPC campaign is properly and for that, it must include the following 7 key elements.
How to optimize an Adwords campaign
---
The 7 vital elements to include are:
1 – A careful search for keywords:
If it's not done correctly, it can get you in the wrong direction from the beginning and ultimately have a negative impact on your marketing budget. Always make use of a reliable keyword research tool as detailed in one of my earlier articles.
2 – Design your ad well:
Make it short, straight to the point ad, and include a clear and appealing call to action. Writing clear and SPECIFIC ads that properly target your audience will dramatically improve your results. To learn more, read another of my previous articles: "How To Place Free Ads Online".
3 – An A / B test of your ad:
Do not burn your ad in marble! Do the A/B test and edit your ad and generate better results. What is the A/B test? It is very well explained on Wikipedia ~~> the A/B test.
4 – A good management of the bids:
Sure, it's a little tedious. But the bid management tools, submission, activity tracking, that Adwords offers, provide a reliable and consistent cost per acquisition. So make sure that you use them wisely. This will save you from disappointment and wiping out your entire advertising budget overnight on something that should put you in profit.
5 – The relevance of your landing page and the quality of its content:
This will not only give your visitors a consistent transition from your ad but it will also play a key role in how the search engines will consider placing your ads.
6 – Polish your Call to Action:
Make sure to include a Call to Action (CTA) visible on your landing page, which will make it clear to your customers the next step you want them to follow. I often come across online marketers who are "afraid" to ask what they want their audience to do. It seems to be natural to let the reader decide for themselves, but, in reality, they want to be guided by you. So, don't be afraid to help them do the right thing.
7 – Measuring results:
Just as keyword research is an essential starting point, measuring your progress is critical to your success once your campaign is in place. This will allow you to make improvements and especially to measure your ROI (Return On Investment) !
Are you good on all these points?
Do you want us to discuss any of them?
Or, do you have other tips to share with us?
… make sure to use the comment section right below this page.
While I am still having you reading this article, if you don't want to miss any of my future posts, just enter your first name and email address in the form at the top of the right column. As soon as something new and of interest comes up, you will be notified. And also, don't forget to  get my free Internet Marketing course by clicking on the banner below …

And here are some articles that you will also find useful:
Thanks for reading
---
For many, how to optimize an Adwords campaign might be a regular thing they do. So, if you are one of them and have any other tips in this particular field, my readers and myself would like to hear from you. And, should you have any problems and would like to find a solution, please make use of the box below and someone and/or myself will respond typically within 24 to 48 hours. If you enjoyed reading this article please share it socially and post your appreciation in the comments area below, I will highly appreciate it!
I am a Premium Member at Wealthy Affiliate, where I learned how to share my passions and successes. You are most welcome to join my team and learn how to become successful in business and retire early. I will personally mentor you for FREE. It is 100% FREE to join, learn and earn! Click the button below and I'll see you on the other side.
 Easy to Retire – Copyright © since 2017 to date!