Are You Good at Math? These 7 Career Paths Might Be For You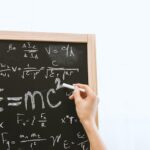 Are You Good at Math? These 7 Career Paths Might Be For You
If you have a talent for math, you have a valuable skill set that may lead to a variety of satisfying professional options.
Math is a problem-solving tool that cuts across sectors and promotes creativity; it is more than simply numbers.
Image from: https://www.pexels.com
You will discover seven job possibilities in this manual that are ideal for those with excellent mathematics ability. These occupations not only provide intellectual difficulties but also offer chances to significantly influence a variety of sectors.
1. Data Scientist
---
Data science is an exciting and in-demand discipline that uses math and statistics to glean useful information from massive databases. You'll be in charge of gathering, cleansing, and analyzing data as a data scientist in order to support business decisions.
As you create intricate algorithms and prediction models, your mathematics abilities will be put to the test. In this position, you'll work with Python and R to alter data and produce visualizations that clearly convey your results.
As businesses increasingly depend on data-driven tactics to achieve a competitive advantage, data scientists are in high demand across sectors from banking to healthcare. 
2. Actuary
---
A job as an actuary can be your calling if you like risk analysis and have a solid background in mathematics. Actuaries analyze financial risks and uncertainties, particularly in the insurance and pension sectors, using their mathematical knowledge.
You'll create and administer insurance plans, figure out how much to charge for them, and determine how different situations will affect your finances. By calculating and managing risk, actuaries play a critical role in assisting organizations in making wise choices.
Your calculations will be crucial in choosing pricing strategies and making sure your business is financially stable. 
3. Statistician
---
Behind the scenes, pushing data-driven decision-making in a variety of industries, statisticians are the unsung heroes. Your aptitude for mathematics will be used in this position to create surveys, experiments, and data-collecting techniques.
You'll examine data to find patterns, correlations, and trends that may help you make important choices. Market research, academia, government, and the healthcare industries are all in need of statisticians.
To conduct sophisticated analyses and present your results through reports and visualizations, you'll require statistical tools like SAS or SPSS. 
 4. Financial Analyst
---
 In the realm of finance, financial analysts are crucial players who evaluate investment possibilities, examine market trends, and provide recommendations to customers and organizations using mathematical models.
Your ability to use mathematics will be essential for analyzing financial information, estimating risks, and making performance predictions. You could work for banks, investment companies, businesses, or governmental organizations as a financial analyst.
Your assessments will direct strategic planning, mergers & acquisitions, and investment choices. You will play a vital role in the global economy by accurately understanding financial data and assisting stakeholders in navigating the complexity of the financial world and maximizing their results.
 5. Operations Research Analyst
---
Operations research analysts, sometimes referred to as OR analysts, employ mathematical and analytical techniques to address challenging issues in resource allocation, decision-making, and logistics.
Working across a variety of sectors, you will increase the efficacy and efficiency of processes and systems. As you build mathematical models, run simulations, and construct algorithms to identify the best answers, your mathematical abilities will be put to use.
Your work as an OR analyst will increase organizational competitiveness and cost-effectiveness, which will eventually have an influence on their bottom line. Examples include simplifying transportation networks, optimizing healthcare operations, and boosting supply chain logistics.
6. Cosmic Specialist
---
If you excel in mathematics, a world of career opportunities in the field of space exploration awaits you. Space jobs encompass a wide range of roles, from astrophysicists and aerospace engineers who design and build spacecraft to mission planners who chart the course of interstellar journeys using complex mathematical calculations.
Mathematicians are crucial in solving orbital mechanics equations, analyzing data from space telescopes, and developing algorithms for satellite navigation systems.
Whether you dream of unraveling the mysteries of the universe or contributing to the next generation of space technology, a strong mathematical foundation is your launchpad to a fulfilling career in the cosmos.
7. Cryptographer
---
Cryptographers are the defenders of digital security in a world that depends more and more on secure communication and data protection. Mathematical ideas like number theory and algebra are widely used in cryptography to develop encryption techniques that protect sensitive data.
As a cryptographer, you'll create and evaluate cryptographic systems to maintain the security and confidentiality of data. Your efforts will have wide-ranging effects on everything from national security to the protection of internet privacy and financial transactions.
Cryptographers, who use their mathematical skills to keep one step ahead of digital attackers, are at the vanguard of the fight against cyber dangers.
Conclusion
---
A broad range of lucrative employment possibilities are accessible to those with a good aptitude for mathematics. These careers not only provide intellectual challenges but also the chance to significantly influence a variety of industries, from data science to aerospace engineering.
Your proficiency in mathematics will serve as the cornerstone for a rewarding profession that will help progress technology, finance, and society as a whole.
Are You Good at Math? 💯 These 7 Career Paths Might Be For You 💪
Click To Tweet
About the Author of "Are You Good at Math? These 7 Career Paths Might Be For You"
---
Here is another creation from our regular, very talented author, Stephanie Caroline Snyder.
Stephanie has studied communications as well as mass communication at the well known University of Florida. There, she obtained her Bachelor of Arts degree in 2018.
At present, she is a widely read Blogger, a Freelance Internet Writer, and an Author. She was brought up in Panama City, in Florida, and still lives there with her family.
Stephanie, the firstborn of the four children. She uprooted her family by the beginning of 2019 and pointed toward the west, to Utah, while searching for professional opportunities. Thereafter, she started producing quality content, blogging material, and also writing articles for the Internet.
Apart from "Are You Good at Math? These 7 Career Paths Might Be For You", here are a few of her previous articles:
Sponsored Ads: