5 Unique Ways Businesses Are Communicating with Customers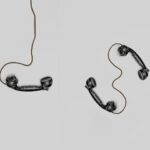 5 unique ways businesses are communicating with customers …
To maintain a healthy business relationship with customers, your company must communicate with them effectively.
The most effective form of communication is in-person or face-to-face, but as technology keeps evolving, business communication has expanded dramatically.
Image from: https://www.pexels.com
Here are 5 unique ways businesses are communicating with their customers …
Trust between a company and its clientele is built and sustained through open lines of communication. Customers are more inclined to stick with a company if they have faith in the product or service.
---
Nowadays, email seems to be an old-fashion of communication. But it remains the most used channel of communication in the business world. Thanks to its affordability and swiftness.
Email is also the best way to contact people promptly, like when you need immediate answers to questions or concerns. Email lets your customers respond as quickly as possible, increasing customer satisfaction.
Social Media
---
Social media is a rapidly growing channel for businesses to communicate with customers. Companies often use social media websites like Facebook, Twitter, LinkedIn and Google+ to promote their products and services.
It is also a great way to talk with customers, as many people use these platforms daily. Ensure your company interacts with consumers in a manner that adds value to their lives so they will continue communicating with you.
Website
---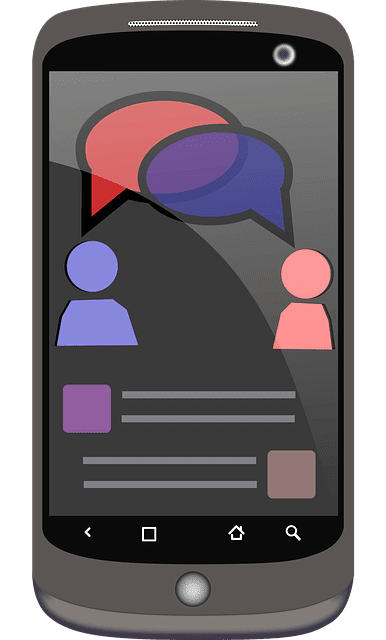 A website is necessary for any business. Many customers depend on websites for information. In many cases, websites allow clients to order and check delivery schedules. Some websites enable businesses to communicate with consumers using chat or email.
One of my favorite ways of communicating with customers is with Tidio, which is a top-rated platform for small and medium businesses to grow sales through outstanding customer service.
Thus, you can be sure of convenience. If your business doesn't have a website, it is missing one of the important ways to communicate with customers.
Text Messaging
---
There is no doubt that business SMS is a great way to communicate with your customers. Why? For one, text messaging allows your business to send messages to your entire list of customers with a single click. Secondly, text messaging can capture instant responses.
Did you know that more than 90% of texts are read within seconds of being sent? That is why text messaging is the quickest way to communicate with customers. Additionally, modern text messaging offers flexible automation, including drip messages, autoresponders, and recurring messages. This will save you time and optimize your communication efforts drastically.
Voice Call
---
A phone call is still one of the most effective ways businesses can contact consumers.
It is a great way to communicate with customers and has the benefit of being face-to-face.
One of the fascinating things about voice calls is that it keeps customers engaged. By calling a customer, you are showing how crucial they are.
Speaking with customers also enhances human connection, which is essential for any relationship.
How to Improve Communication with Customers
Effective communication techniques help make customers happy. Here are 4 proven communication strategies used by successful businesses around the world to increase brand loyalty, retain customers, and boost profits.
Offer Your Employees Proper Training
---
Giving your workers proper training can help customer support staff be more effective in customer service. Ensure your workers understand appropriate business protocols on how to handle customers.
Provide rigorous training programs to help strengthen their customer service experience.
End the Conversation in a Helpful Manner
---
Whether by email or voice call, the final impression matters. It can positively impact the experience of the client you are interacting with. Even if a resolution occurs, request what else to happen so that customers leave happy and satisfied.
For instance, tell your customers to reach out at the end of a message if there is any further query. Even better, show gratitude and thank clients for their business.
Be Reliable
---
Ensure your business offers the optimal reliability customers deserve. Thankfully, technology has provided an exciting opportunity to reach out to clients in various ways.
Modern communication options like emails, phone calls, and website offer the ease that every customer need. In other words, create an avenue through which clients can reach you quickly and receive immediate feedback.
Personalize Each Interaction
---
Tailor your interaction to meet customers' needs and expectations. Always use positive language to help you leave them with an outstanding impression of your business.
Ensure you understand the kind of message that individual customers will appreciate. By accomplishing this, your business will likely see repeat customers.
5 Unique Ways Businesses Are Communicating with Customers – ReTweet Please #socialmediamarketing #Twitter #message #marketing
Click To Tweet
Conclusion
---
As you can see, there are countless ways for a company to communicate with customers. As the availability of new technologies increases, businesses will continue finding new ways to do this.
About the Author of "5 Unique Ways Businesses Are Communicating with Customers" …
---

Our regular talented author Stephanie Caroline Snyder has studied communications as well as mass communication at the well known University of Florida, where she obtained her Bachelor of Arts degree back in 2018.
At present, she is a widely read Blogger, a Freelance Internet Writer, and an Author. She was brought up in Panama City, in Florida, and still lives there as well as her family.
Stephanie, the firstborn of the four children. She uprooted her family by the beginning of 2019 and pointed toward the west, to Utah, while searching for professional opportunities. Thereafter, she started producing quality content, blogging material, and also writing articles for the Internet.
Here are a few of her previous articles:
Please read the guidelines on > "Write for Us" if you're interested in contributing to this site.
Sponsored Ads: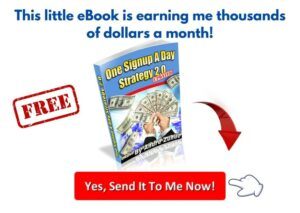 If you wish to have your advert to appear on this website, please contact me at:  yourbiztips@gmail.com
More articles that will help you with your business …