7 Steps to Investing in Commercial Real Estate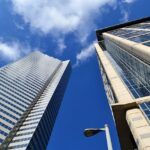 7 Steps to Investing in Commercial Real Estate by Lizzie Howard – Image by F. Muhammad from Pixabay
Investing in commercial real estate is an effective approach to building wealth because it provides security and substantial returns.
As you step into the dynamic landscape of commercial property investment, it's crucial to navigate with precision and foresight.
This comprehensive guide outlines seven strategic steps to empower you on your journey toward successful and rewarding commercial real estate investments.
1. Define Your Investment Objectives: 
---
Before delving into the world of commercial real estate, it's imperative to define your investment objectives clearly. Consider if your goals for these assets are long-term capital growth, consistent rental income, or a combination of both.
Your investing approach is entirely shaped by your objectives, which act as a compass.
Consider investing in commercial buildings with established long-term tenants and solid rental histories if your aim is consistent revenue. On the other hand, if capital appreciation is your primary focus, you might lean towards properties in up-and-coming areas with the potential for growth. 
2. Conduct Thorough Market Research: 
---
Investments in commercial real estate are successful when market dynamics are taken into account. Do extensive market research before buying a property to learn about current trends, vacancy rates, and the general state of the local economy. Analyze the need for commercial space, spot new business centers, and evaluate the market's development potential.
Consider collaborating with experts in your area, such as commercial architects in Colorado if you live in CO, who have a deep understanding of local zoning laws and building regulations. Their insights can be invaluable in gauging the feasibility of development projects or renovations. 
3. Financial Analysis: 
---
Investments in commercial real estate are inextricably linked to financial performance. A crucial phase in your investing process is carrying out a thorough financial analysis. Consider rental revenue, operational costs, and prospective vacancies when assessing the property's potential for cash flow.
To evaluate the property's profitability, compute important financial measures such as the capitalization rate, cash-on-cash return, and internal rate of return.
Don't underestimate the importance of engaging with financial professionals such as accountants and financial advisors specializing in real estate investments.
4. Risk Assessment and Mitigation: 
---
Although there are risks in any venture, your financial interests may be protected in the world of commercial real estate via strategic risk assessment and mitigation. Consider any hazards connected to the property, such as deteriorating economic conditions, modifications to local zoning regulations, or changes in tenant demand.
Decide on methods to reduce these risks, such as thorough leasing agreements, portfolio diversification, or careful financial planning. Engage with legal professionals who specialize in real estate law to ensure your contracts and agreements are robust and protective of your interests. 
5. Property Selection: 
---
The art of choosing the ideal commercial property requires striking a balance between the property's location, kind, and potential for future value growth. Consider the property's usability, scalability, and potential to accommodate future market trends in addition to its appearance.
Take into account elements like the area's accessibility to transit hubs, its facilities, and its general appeal to potential renters. By working with commercial architects, you can make sure that the property you select is compatible with the long-term goals of your investment plan and is not merely aesthetically pleasing.
6. Financing Strategies:
---
Understanding the many financing alternatives available is essential to seizing opportunities since financing is a fundamental component of commercial real estate investing. Look at conventional possibilities like commercial mortgages, but look at alternative financing choices, including partnerships, private lenders, and real estate crowdsourcing.
Choose a financing plan that best suits your investment objectives and risk tolerance. Each financing approach has a unique mix of benefits and hazards.
Collaborate with mortgage brokers and financial advisors who specialize in commercial real estate financing. Their knowledge may assist you in negotiating advantageous terms, navigating the nuances of loan agreements, and capital structure optimization.
7. Execute a Diligent Due Diligence Process: 
---
The final step before sealing the deal is a comprehensive due diligence process. This entails a thorough investigation of all facets of the property, including the legal, financial, and physical issues. Hire experts to do property inspections to make sure there are no hidden structural problems or liabilities. Examine lease agreements, zoning requirements, and any ongoing legal disputes involving the property.
Your defense against unanticipated difficulties and potential perils is due diligence. Engaging with legal professionals, property inspectors, and financial experts ensures that you enter into commercial real estate investments with full awareness and confidence.
Conclusion: 
---
Embarking on a commercial real estate investment journey is not just a financial decision; it's a strategic endeavor that requires insight, diligence, and a comprehensive understanding of the market.
You position yourself as a strategic investor capable of opening the doors to lucrative opportunities in the dynamic commercial real estate market by defining your objectives, conducting thorough market research, analyzing finances, assessing and mitigating risks, selecting properties strategically, navigating financing, and executing a diligent due diligence process.
"7 Steps to Investing in Commercial Real Estate" by Lizzie Howard
Click To Tweet
About the Author of "7 Steps to Investing in Commercial Real Estate"
---
Lizzie Howard is the author of "7 Steps to Investing in Commercial Real Estate"; a native of Colorado. She has become a regular contributor to this blog. After graduating from the University of Colorado she spends her time as a freelance writer.
When Lizzie isn't writing, she enjoys going on hikes, baking for her friends and family, and spending time with her beloved yellow lab, Sparky.
Here is another great article provided by Lizzie Howard:
Here are a few interesting reads from other contributors:
Sponsored Ads:
To have your banner ad here, please contact me at:  john@my25dollarenterprise.com