SMS Marketing 101: How to Add Texts to Your Marketing Strategy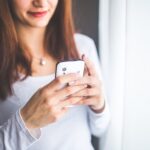 SMS Marketing 101: How to Add Texts to Your Marketing Strategy …
In today's digital age, effective marketing strategies are essential for businesses to stay ahead of the competition. While social media, email marketing, and content creation dominate the landscape, one often overlooked but highly effective method is SMS marketing.
Short Message Service (SMS) marketing allows businesses to reach their customers directly through text messages, offering a personal and immediate channel for communication. In this article, you will delve into the world of SMS marketing, exploring its benefits, best practices, and how you can integrate it into your overall marketing strategy.
SMS Marketing 101: How to Add Texts to Your Marketing Strategy
SMS messages have an incredible open rate of 98%? 😮 That's why adding SMS to your marketing arsenal is a game-changer! Here are some tips to get you started …
Understanding SMS Marketing
---
SMS marketing involves the use of text messages to communicate with customers and prospects. It enables businesses to deliver timely and relevant information directly to their audience's mobile phones. Unlike other marketing channels, SMS marketing has an exceptional open rate, with studies showing that 98% of text messages are opened and read within minutes. Incorporating SMS marketing into your strategy can significantly enhance your customer engagement and conversion rates.
Benefits of SMS Marketing
---
The key advantage of SMS marketing lies in its immediacy. When compared to email or social media, text messages are more likely to be read promptly, ensuring that your message reaches your audience promptly.
SMS marketing also provides a personalized touch, as customers receive messages directly on their phones. This direct and intimate form of communication helps build trust and loyalty with your customer base.
Furthermore, SMS marketing allows for highly targeted campaigns, enabling you to segment your audience and send tailored messages, resulting in higher conversion rates and improved customer satisfaction.
Best Practices for SMS Marketing
---
a. Permission-based Opt-ins: Obtain explicit consent from your customers before adding them to your SMS marketing list. Implement an opt-in process that clearly explains the type of messages they will receive and how often. This ensures compliance with privacy regulations and fosters a positive relationship with your audience.
b. Clear and Concise Messages: Text messages have a character limit, so it's crucial to keep your messages clear, concise, and to the point. Craft compelling and engaging texts that convey your message effectively within the limited space. Make sure to include a clear call-to-action (CTA) to prompt your customers to take the desired action.
c. Timing and Frequency: Respect your audience's time and avoid bombarding them with too many messages. Identify the optimal frequency for sending texts based on your industry and target audience. Also, consider the timing of your messages to maximize their impact. Sending messages at appropriate times when your audience is likely to be receptive can boost engagement.
d. Personalization and Segmentation: Leverage customer data to personalize your SMS marketing campaigns. Use segmentation techniques to target specific groups based on demographics, past purchases, or preferences. Tailoring your messages to specific segments increases their relevance and effectiveness.
Integrating SMS Marketing into Your Strategy
---
To successfully incorporate SMS marketing into your overall strategy, consider the following steps:
a. Set Clear Goals: Define your objectives for SMS marketing. Whether it's increasing sales, driving website traffic, or improving customer engagement, having specific goals will guide your campaign and enable you to measure its success.
b. Build a Substantial Subscriber List: Promote your SMS marketing program through various channels such as social media, website opt-ins, and in-store signage. Offer incentives like exclusive discounts or valuable content to encourage people to subscribe.
c. Coordinate with Other Channels: SMS marketing works best when integrated with other marketing channels. Align your messages with your overall marketing campaigns, ensuring consistency and reinforcing your brand identity across different platforms.
d. Track and Analyze Results: Use analytics tools to track the performance of your SMS marketing campaigns. Measure metrics such as open rates, click-through rates, and conversions to gauge the effectiveness of your messages. Based on these insights, refine your strategy and optimize future campaigns.
Insights and Takeaways
---
SMS marketing presents a powerful tool for businesses to connect with their audience on a personal level and achieve tangible marketing results.
By understanding the benefits, best practices, and integration techniques, you can successfully incorporate SMS marketing into your overall strategy. Remember to keep your messages concise, targeted, and timely while respecting your audience's preferences.
When used effectively, SMS marketing can significantly enhance customer engagement, drive conversions, and help your business thrive in today's competitive landscape.
SMS Marketing 101: How to Add Texts to Your Marketing Strategy
Click To Tweet
About the Author of "SMS Marketing 101: How to Add Texts to Your Marketing Strategy"
---
Lizzie Howard is the contributor of "SMS Marketing 101: How to Add Texts to Your Marketing Strategy". She is a Colorado native who after graduating from the University of Colorado spends her time as a freelance writer.
When Lizzie isn't writing, she enjoys going on hikes, baking for her friends and family, and spending time with her beloved yellow lab, Sparky.
Here is another great article provided by Lizzie Howard:
Here are a few interesting reads from other contributors:
Sponsored Ads: