9 Ways to Reinforce Brand Identity …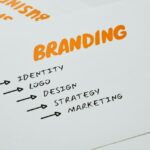 Image from: https://www.pexels.com
9 ways to reinforce brand identity. A brand identity is one of the top necessities for any successful business. Not only does it make up the company's visual expression, but it also helps differentiate it from its competitors.
And it also creates an emotional connection with customers. However, staying consistent with your brand identity is not always easy, and that's where reinforcing it comes in.
Here are 9 ways to reinforce brand identity …
Reinforcing brand identity helps bring consistency to an organization or product's perceived value and encourages customer loyalty.
By creating a recognizable, reliable brand, the reputation of the company or product is strengthened and more effectively communicated to the public.
Here is how to go about it …
Consistent Messaging
---
Creating a messaging strategy might be one of the most important steps. You can also use it when it comes to reinforcing your brand identity. Every message sent out needs to be concise as well as authentic and adhere to your values as a business. This includes emails, press releases, and even social media posts. It is also essential that messaging is uniform across all platforms to help reinforce the distinct traits of your brand. Creating a messaging strategy will surely help you connect with customers and reach new heights.
Stick to Design Principles
---
Design plays an essential role in any successful business, and when used correctly, it can help tell a powerful story that helps customers visualize the company's mission, values, and attitude. Design elements such as colors, typography, and imagery must be consistent throughout the website, logo, and other digital elements. Working with a development solutions agency can help you create a visual identity that stands out and helps convey the right message.
Utilize Brand Ambassadors
---
Influencers are well-known in their respective industry or have a large social media following. They can help to organically promote your brand, thus helping reinforce your identity among customers. Additionally, having influencers talk about your product or service can help you get more exposure and drive more traffic to your website. Find influencers who share the same values as your company and ask them to promote your product on their platform – this will be far more effective than paid promotions or sponsored posts.
Connect With Your Audience
---
Developing relationships with anyone who interacts with your brand should also be a priority for any business owner. Take time to engage customers through social media channels, listen to their feedback, answer their questions and concerns, give them advice, etc. These activities will help you establish strong customer bonds, leading to loyalty and trust toward your brand.
Monitor Your Competition
---
Keeping tabs on direct competitors is essential in reinforcing your brand identity. Take some time to look at what they are doing and stay one step ahead – keep an eye out for any unique ideas they implement that might work for your business. Keep note of their mistakes as well – learn from them and use their errors as an opportunity for improvement within your business.
Get Involved With Social Causes
---
Getting involved with social causes can be a great way of reinforcing your brand identity among customers. Take some time to research causes that fit with the values of your business, then start contributing financially or donating products or services – doing this will help spread the message about your business, reinforcing its identity and showing that it cares about issues outside of just making money.
Deliver Consistency in Communication
---
Creating a unified brand image necessitates consistency regarding the communication style used across various channels. Your company's messaging should remain consistent in tone and language, whether you're communicating through email, social media, website content, or press releases.
Social Media Presence
---
Social media platforms are some of the most powerful tools for creating, strengthening, and communicating a brand's identity.
Events and Promotions
By engaging with customers and prospects on these channels, companies can create relationships that foster loyalty and support for their brand.
---
Events and promotions offer an excellent opportunity to familiarize people with a brand's identity.
Physical Events
Hosting parties or other events in physical locations can help bring people together to learn more about a brand's products or services. Likewise, businesses can use promotions such as contests or giveaways to engage customers and interest them in the brand's offerings.
Digital Events and Promotions
Hosting events online through webinars or virtual conferences can help interactively spread awareness of the brand. These kinds of activities can be an excellent way of reinforcing a brand's core values and identity.
Conclusion                     
---
In conclusion, reinforcing a brand's identity is vital for any successful business – it sets it apart from its competitors and creates trust and loyalty among customers. Taking steps such as creating consistent messaging, utilizing design principles, working with influencers, and connecting with an audience is essential to creating a solid foundation for any business looking to stand out in today's competitive environments. Working with an agency can also help give your business the edge it needs to take its brand identity to the next level.
👑 Ways to Reinforce Brand Identity … #branding #brandidentity RT Please 😀
Click To Tweet
About the Author of "9 Ways to Reinforce Brand Identity" …
---

Our regular talented author Stephanie Caroline Snyder has studied communications as well as mass communication at the well known University of Florida, where she obtained her Bachelor of Arts degree back in 2018.
At present, she is a widely read Blogger, a Freelance Internet Writer, and an Author. She was brought up in Panama City, in Florida, and still lives there as well as her family.
Stephanie, the firstborn of the four children. She uprooted her family by the beginning of 2019 and pointed toward the west, to Utah, while searching for professional opportunities. Thereafter, she started producing quality content, blogging material, and also writing articles for the Internet.
Here are a few of her previous articles:
Please read the guidelines on > "Write for Us" if you're interested in contributing to this site.
Sponsored Ads: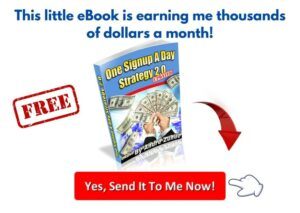 If you wish to have your advert to appear on this website, please contact me at:  yourbiztips@gmail.com
More articles that will help you with your business …